By Seth Eggert, Associate Editor
Tyler Reddick and 23XI Racing will have one of the biggest stars of 'The Music City,' Garth Brooks, on the No. 45 Toyota Camry at Nashville Superspeedway.
The country music star's The BIG 615 radio station on TuneIn and the SEVENS Radio Network will share the primary sponsorship of the NASCAR Cup Series driver's Toyota in the Ally 400 with MoneyLion. Brooks partnership with 23XI marks his return to the sport. He appeared in 'NASCAR Day' ads in 2008 and performed at the post-season 2001 NASCAR Awards Ceremony.
Brooks is the most recent musician to partner with a Cup Series team. Pit Bull co-owns Trackhouse Racing with Justin Marks.
"It's easy to see why NASCAR is such a fan-driven sport," said Garth Brooks. "Hell, we just have our logo on the car, and I feel like I'm driving the car myself! This is exciting!"
In three starts at the concrete track, 23XI Racing has one top-five, a runner-up with Kurt Busch last year. Reddick, who took over the No. 45 this season as Busch continues to recover from a concussion last year, has two 18th-place finishes at the 1.333-mile track.
Since joining 23XI Racing, Reddick has earned one victory, five top-fives, and seven top-10 finishes in 16 starts. In total, the two-time Xfinity Series champion has four career Cup victories.
"What a cool opportunity and great place for the 23XI team to partner with Garth Brooks, TuneIn, and MoneyLion," said Reddick. "Racing back in Nashville has been great for our sport and fans, and I can't think of a more iconic artist to feature on the No. 45 car. It's a real honor for me and I hope we can put on a good show for Garth and all the fans."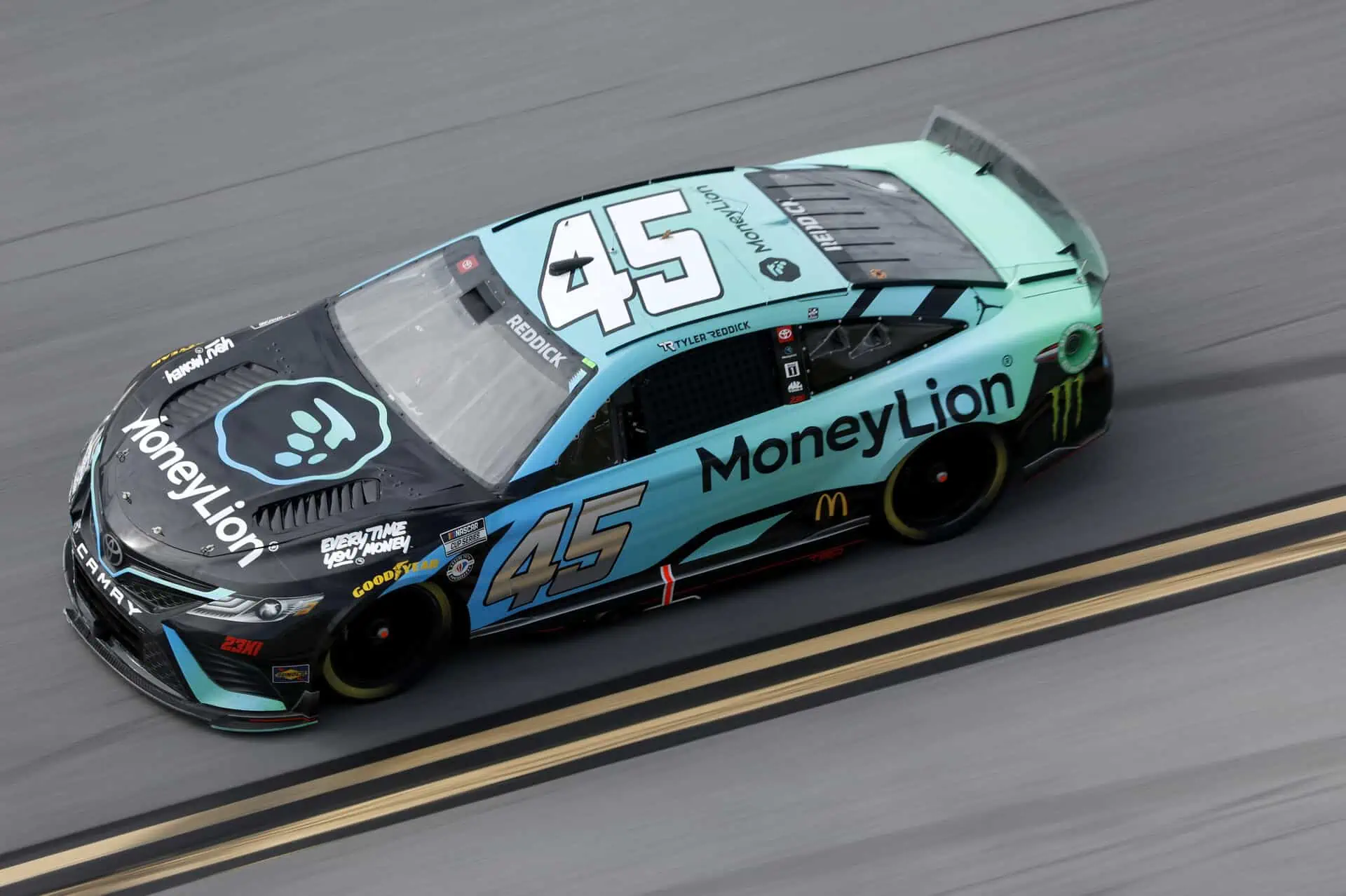 Country music and NASCAR have had a long history together. Singer-songwriter Marty Robbins made 35 starts between 1966 and 1982 as a driver. Longtime driver Kyle Petty is also a country music singer. More recently the driver turned NBC Sports analyst has performed at the Grand Ole Opry.
Blake Shelton's 'Bringing Back the Sunshine' was used by NASCAR on NBC as the intro song in 2020. Shelton has also been a guest in the NASCAR on FOX booth. A multitude of country music stars have performed pre-race and post-race concerts over the years as well.
"The connection between NASCAR and country music is a natural one, and we're thrilled to partner with Garth and TuneIn to help highlight the launch of the BIG 615," said Steve Lauletta, 23XI team president. "Our team is always looking for ways to be unique while also helping brands reach new audiences, and this partnership is sure to drive awareness of TuneIn and the new channel to the millions of NASCAR fans."
Brooks' co-sponsor, MoneyLion has been a long-time partner in the sport. As a sponsor of 23XI, the company has one top-five and two top-10 finishes, both with Busch last year.
Prior to joining 23XI, MoneyLion last visited victory lane in the Cup Series as a primary sponsor with Brad Keselowski and Team Penske at Talladega Superspeedway in April 2021. In total, MoneyLion has been either a primary or co-primary sponsor in 19 Cup Series races to date.
The Ally 400 at Nashville Superspeedway is scheduled for 7:00 p.m. ET on Sunday, June 25 on NBC. The race will also be broadcast live on the NBC Sports App, the Performance Racing Network, and SiriusXM NASCAR Radio, channel 90.