By Seth Eggert, Staff Writer
Though the result was not what Daniil Kvyat was hoping for, the former Formula 1 driver was happy with his first experience in the NASCAR Cup Series.
In-Race Experience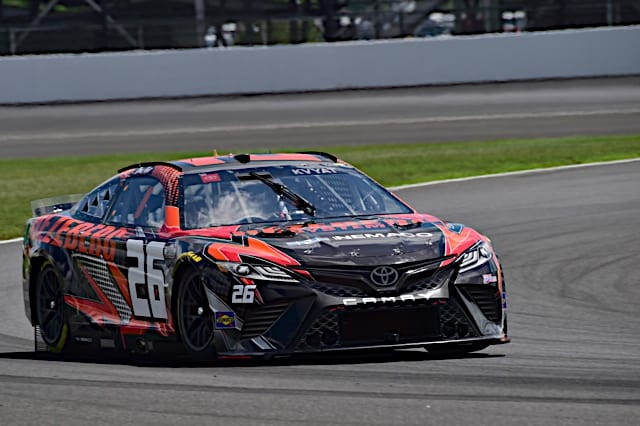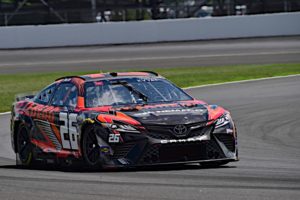 The Russian driver ran quietly in the back of the field during the Verizon 200 at the Indianapolis Motor Speedway Grand Prix Circuit. Kvyat's Team Hezeberg teammate, EuroNASCAR driver Loris Hezemans was quietly competitive inside the top-30. However, the small, part-time team struggled with mechanical issues.
Hezemans went to the garage during the second Stage of the race. Meanwhile Kvyat stopped just past the Turn 1 escape road on part of the Indianapolis Motor Speedway oval. His team wouldn't be able to retrieve his No. 26 Hezeberg Systems Toyota Camry TRD until the break at the end of Stage 2.
Both drivers eventually returned to the race. However, Hezemans retired with drivetrain issues. Kvyat, meanwhile, meanwhile tagged the wall, breaking the left rear toe-link. The 28-year-old retired from the race after 43 of the scheduled 82 laps.
"We couldn't start the car at the beginning (of practice)," stated Kvyat. "We lost a few minutes, but then we managed to with a collective effort to start the car. It was a great effort by all the guys. It was very important to get some laps today (since) it was a short, free practice, short qualifying.
"I'm very happy that we managed to do important laps today in order to for me to get used to this car because last race I did was in Formula One in Abu Dhabi in 2020. So, the least I can say the cars are quite different to drive, but a very interesting experience. It's always been fascinating for me to try NASCAR and I'm very happy it finally happened. I really enjoyed it."
Mechanical Problems
The in-race mechanical problems were not the first that both Hezemans and Kvyat experienced. The debutant struggled in practice, losing valuable on-track time. Meanwhile Hezemans failed to finish races in his previous two starts due to mechanical failures.
Despite failing to finish the race, Kvyat still made NASCAR history. He was the first Russian-born driver to compete in any of NASCAR's three National Touring Series. However, he was not the first Russian to compete in a NASCAR-sanctioned series as Roman Mavlanov competed in 11 EuroNASCAR races in 2016.
What a race! Happy with my first ever experience in @NASCAR. Basically started driving directly in the race! 😄 Some nice battles, lots of laps completed and improving with each of them. Loved it! pic.twitter.com/a1iX2lGSMN

— Daniil Kvyat (@kvyatofficial) August 1, 2022
International Growth
The growth of international interest in NASCAR comes not only from the EuroNASCAR Series and Kvyat's start with Team Hezeberg, but also with Kimi Raikkonen's planned start at Watkins Glen International with Trackhouse Racing's Project 91. The Finnish driver and 2007 Formula 1 Champion will drive the No. 91 Chevrolet Camaro ZL1 1LE. Kvyat hopes to compete on track with his former competitor in a potential second start at The Glen.
"I think (the interest in stock car racing) can be very high," Kvyat admitted about interest in NASCAR worldwide. Everyone loves racing where I'm from. Everyone likes to drive fast. I think everywhere in Europe it can grow more if F1 drivers will come into NASCAR, the more that worldwide interest will grow.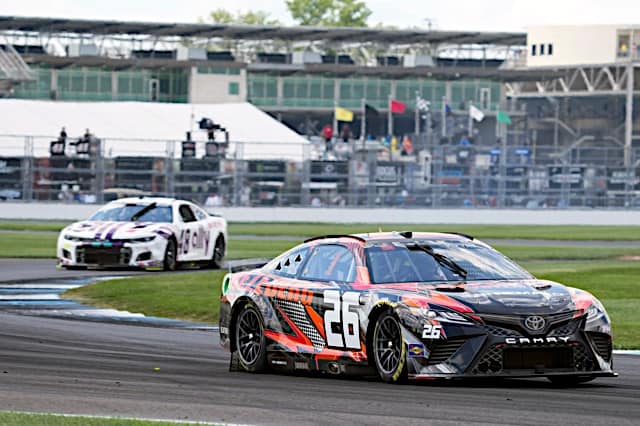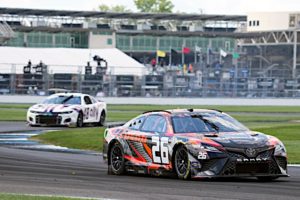 "It's very good that Kimi Raikkonen is joining the next race at Watkins Glen. Should be both of us there, hopefully, and then more Formula One fans also will be attracted to NASCAR. I think the racing here is great. I'm sure everyone will love it."
Currently, the three-time F1 podium finisher is only focused on competing in NASCAR. Prior to this past weekend's race at Indianapolis Motor Speedway, Kvyat's last race was the 2020 Abu Dhabi Grand Prix.
Outside of racing in Russia, NASCAR is also one of the few series Kvyat can compete in without racing under a neutral flag. Since the start of the war between Russia and Ukraine, FIA-governed series have banned Russian drivers from competition unless they agree to compete under a neutral flag.
"At the moment, I'm focused on NASCAR. I'm not thinking about any other championships," explained Kvyat. "I want to give my whole energy here to get as much experience and labs here in order to become really competitive here one day."
Featured Photo Credit: Photo by NKP / NKP Photo.