By Seth Eggert, Staff Writer
Former Formula 1 driver Daniil Kvyat will make his NASCAR Cup Series debut with Team Hezeberg at the Indianapolis Motor Speedway Road Course.
Stock Car Debut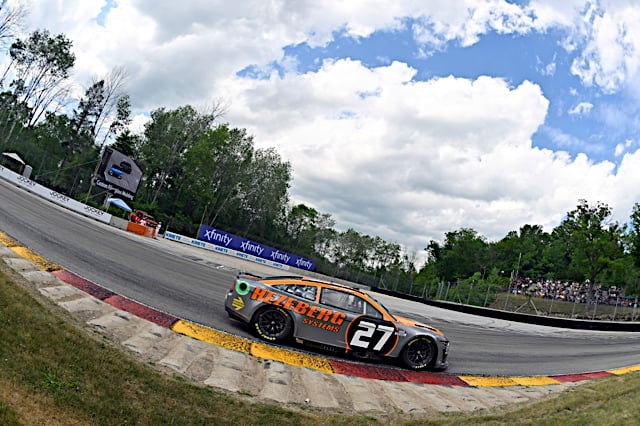 The Russian driver will drive the No. 26 Toyota Camry in the Verizon 200 at The Brickyard. With only 38 teams entered, Kvyat is locked into the field as one of two open teams. The other open car is his teammate, EuroNASCAR Pro driver Loris Hezemans. Kvyat would be just the 22nd driver to have competed in both Formula 1 and NASCAR, joining the likes of Mario Andretti, Juan Pablo Montoya, Max Papis, Bobby Unser and others.
"I'm very happy to be able to make my NASCAR Cup Series debut at Indianapolis," admitted Kvyat. "I have always been passionate about racing in NASCAR, the top form of motorsport in the United States. NASCAR has always been intriguing to me, as it is a pure form of motorsport to me."
Making History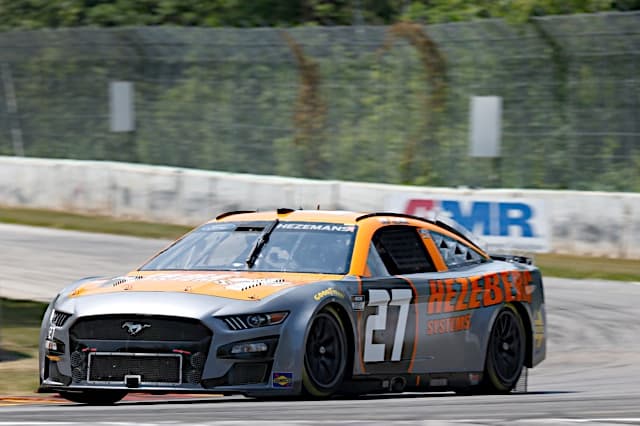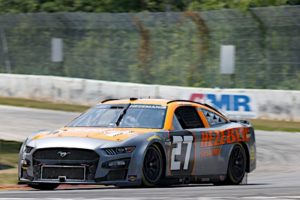 When the green flag waves on Sunday, July 31, Kvyat will be the first Russian driver to compete in any of NASCAR's three National Touring Series. He would also be one of the first to race in the United States since the Russian-Ukrainian War began earlier this year. Another Russian driver, Artem Severiukhin (in karting) was the first to race in the West (under an Italian racing licenses) during the ongoing war.
Currently Russian drivers Kvyat, Nikita Mazepin, Ira Sirodkova, and others are unable to compete in FIA governed events under a Russian racing license. Drivers either have to sign a pledge to compete under a neutral flag due to the Russian-Ukrainian War or under the racing license of another country.
"I'm looking forward to being successful in this form of motorsport and I hope to contend for wins and championships in the future," explained Kvyat. "I can't thank NASCAR, Josh Reaume, Toine Hezemans, Ernst Berg, and everybody at Team Hezeberg enough for the opportunity. The guys at the shop have been working tirelessly to prepare machine and myself for this experience.
"It will be my first time at Indianapolis, and I am looking forward to seeing it in person. From what I have seen on video, Indianapolis is a challenging circuit, but I'm looking forward to that challenge, along with competing in the NASCAR Cup Series."
Racing Resume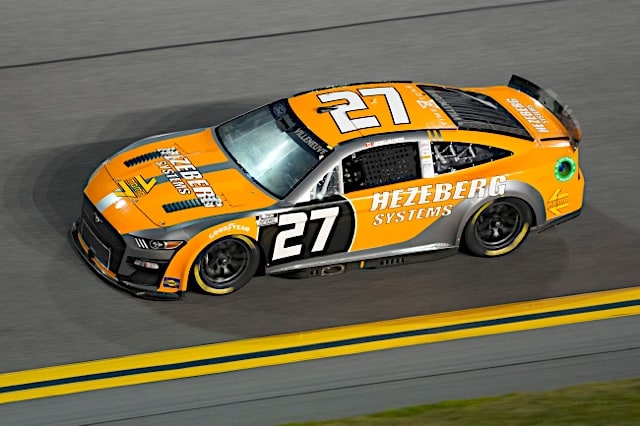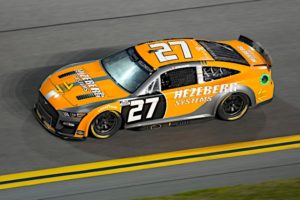 Kvyat last competed in the Formula 1 Driver's World Championship in 2020. In 2015 he scored his best finish in the championship, seventh. In total, the Ufa, Russia native made 110 starts in Formula 1 with three podium finishes. Kvyat's best finish, second, came in the 2015 Hungarian GP at the Hungaroring driving for Red Bull Racing.
The 28-year-old has championships in the now defunct-GP3 Series in 2013 as well as Formula Renault in 2012. In his championship GP3 season, Kvyat scored three wins and five podiums in 16 races. In Formula Renault, he scored seven wins and eight podiums in a 14-race season.
"Daniil is a very talented driver with an amazing amount of open wheel experience," stated Team Hezeberg co-owner Josh Reaume. "In my opinion, NASCAR is a great spot for Daniil to end up at, especially with the Next-Gen's capabilities throughout many styles of racing. I'm looking forward to being a part of Daniil's transition to NASCAR and helping him however I possibly can."
Team's Stats
To date, Team Hezeberg has three starts in the NASCAR Cup Series. The team's best finish came in the season opening Daytona 500 as fellow former Formula 1 driver Jacques Villeneuve finished 22nd. Mechanical problems have cut Hezemans' two starts short before the checkered flag.
😍😍😍 @TeamHezeberg @NASCAR pic.twitter.com/CJlcZM6Ywx

— Daniil Kvyat (@kvyatofficial) July 26, 2022
Watch Daniil Kvyat in the No. 26 Toyota Camry TRD in the Verizon 200 at the Indianapolis Motor Speedway Road Course, Sunday, July 31, at 2:30 EST on NBC, or listen on the IMS Radio Network or SiriusXM NASCAR Radio Channel 90.
The NASCAR Cup Series is broadcasted internationally. Check your local listings for broadcasting schedules.
Featured Photo Credit: Photo Courtesy of Reaume Brothers Racing.