By Seth Eggert, Staff Writer
CONCORD, N.C. – Joining the NASCAR Cup Series grid in 2022 will be Team Hezeberg, a joint venture between Toine Hezemans and Dutch entrepreneur Ernst Berg. The No. 27 Hezeberg Systems / Momo Ford Mustang will be built by Reaume Brothers Racing.
2019 NASCAR Whelen Euro Series Pro Champion Loris Hezemans will drive the No. 27 Team Hezeberg entry on the road courses and potentially select short track events. The team aims to be full-time in the NASCAR Cup Series in 2023 if sponsorship can be found.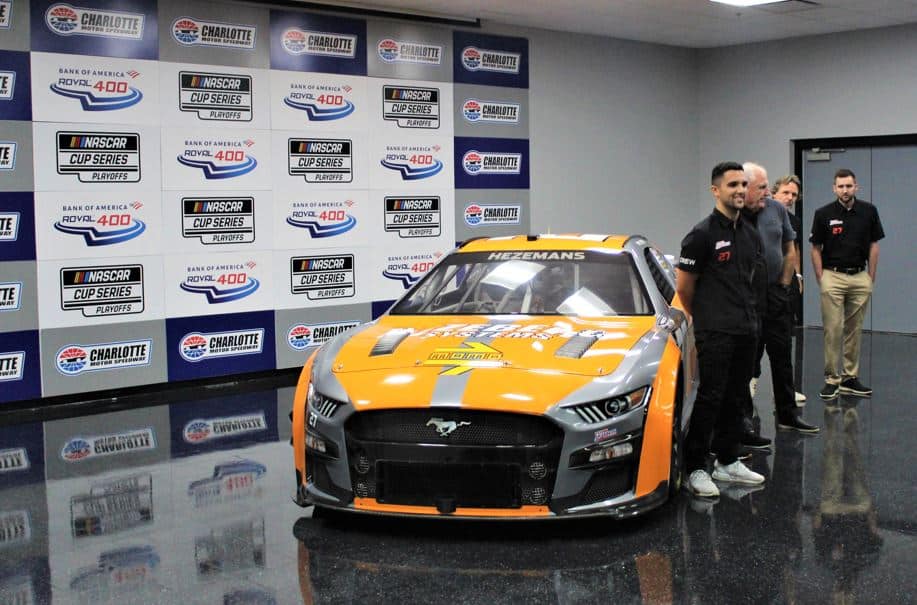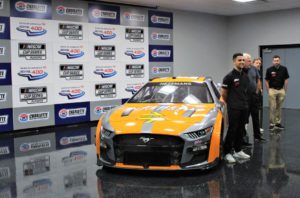 To date, Hezemans has three NASCAR Xfinity Series starts. He debuted with BJ McLeod Motorsports in 2019 at Road America. In 2021, Hezemans raced at Phoenix Raceway and Pocono Raceway. His best finish in the Xfinity Series currently is 22nd, in his debut race at Road America. With the limited starts, the Dutchman needs to get NASCAR approval to expand his Cup Series aspirations.
"Depending on the approval status, we're looking at running six to seven Xfinity races next year," explained Hezemans. "The biggest factor is going to be the approval status. With Cup we are looking to run all of the road courses. Then if NASCAR says 'okay, we feel comfortable with short tracks,' we'll build up as we go. We're mostly going to be focusing on running a few 1.5-mile tracks, eventually going towards superspeedway in order to make the first steps to being able to run ovals in Cup."
Hezemans will compete for Reaume Brothers Racing in the NASCAR Xfinity Series in 2022. Reaume managed the No. 93 Chevrolet Camaro SS for RSS Racing for most of 2020. Myatt Snider earned two top-10 finishes in the Reaume-managed Xfinity car.
"Josh (Reaume) has some Xfinity cars from some previous years that he ran with Myatt Snider," stated Hezemans. "He also had some good results with that. We will basically keep things internal."
Team Hezeberg's partnership with Reaume Brothers Racing is about a year in the making. The two groups started talking about partnering prior to the Covid-19 shutdown in 2020.
"We've known each other for around a year," explained Reaume. "It actually started with a relationship that I had with the Sieg's when I was managing their second car. Loris was scheduled to do some races earlier this year in the No. 23 car, which was fielded out of our shop. When qualifying got rained out at Daytona, while we were doing all the leg work, the Sieg's had control and they decided to sell the owner points to Our Motorsports.
"At that point it left Loris high and dry with his ambitions to run part-time in Xfinity to help his clearance. I was already in discussions with Loris and Toine about those Xfinity races and what we were going to do. When that went away it was, can we go race, how can we race, when will we race, who do we go race with, how can we make this happen? We made it happen and developed a relationship from that.
"If you asked Toine, it was those events that I just described happened so incredibly quick, and we were able to pivot, prepare a car for Phoenix and have no issues."
NASCAR's NextGen car also piqued the interest of the Hezeberg group with the similarities between the European GT cars and the new NASCAR stock car.
Toine Hezemans competed in the 24 Hours of Le Mans six times in GT cars. He scored a best finish of fifth overall in the 1975 running of the event. Team co-owner Ernst Berg also competed in the 1977 running of the 24 Hours of Le Mans.
Prior to joining the EuroNASCAR Pro grid in 2018, Loris Hezemans competed in various sports car series across Europe. He participated in one of EuroNASCAR's driver academy's and was immediately taken by the European stock car series. The 24-year-old has scored 11 victories and 24 podium finishes in 43 career starts. Hezemans finished fourth in the standings in 2018 and third in 2020.
Hezemans will debut in the No. 27 Hezeberg Systems / Momo Ford Mustang in the NextGen test at the Charlotte Motor Speedway Roval on Monday, October 11. His EuroNASCAR teammate, former CART and Formula 1 champion Jacques Villeneuve will also test the car, likely on Tuesday, October 12.
Featured Photo Credit: Photo by Seth Eggert / Kickin' the Tires.