By Seth Eggert, Staff Writer
Goodyear is presenting an additional way NASCAR fans can enjoy the 2021 NASCAR Throwback weekend at Darlington Raceway with 'Throwback Keepsakes.'
As they have since the inception of Throwback Weekend in 2015, Goodyear is also throwing back. Goodyear will feature tire logos and styles from previous decades. In 2021, the tire company is throwing back to their 'Blue Streak' Tires. That reflects the style that the sidewalls Goodyear tires had in the 1960's and 1970's. Every NASCAR Cup Series and Xfinity Series car, as well as the Camping World Truck Series entries on track at Darlington will utilize the throwback tires.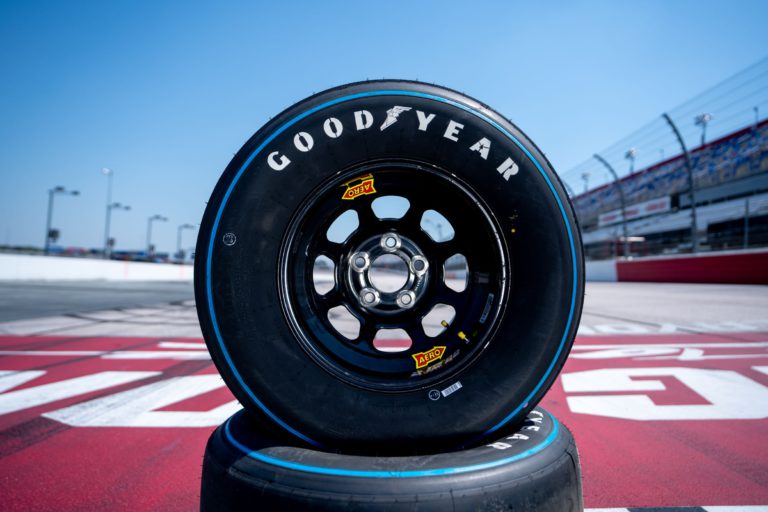 This year, Goodyear has introduced a contest for NASCAR fans to participate in. Now through May 18, fans can enter to win prizes inspired by the throwback weekend. The tire company has dubbed the sweepstakes as the 'Goodyear 400 Sweepstakes.'
Included in the various prizes are the same 'Blue Streak' Tire style that NASCAR drivers will run in the Goodyear 400, Steakhouse Elite 200, and the Liftkits4less.com 200.
Another prize are limited-edition Retro Victory Lane hats from the Goodyear 400. The hats are exclusive to the winner of NASCAR's Throwback weekend and the sweepstakes.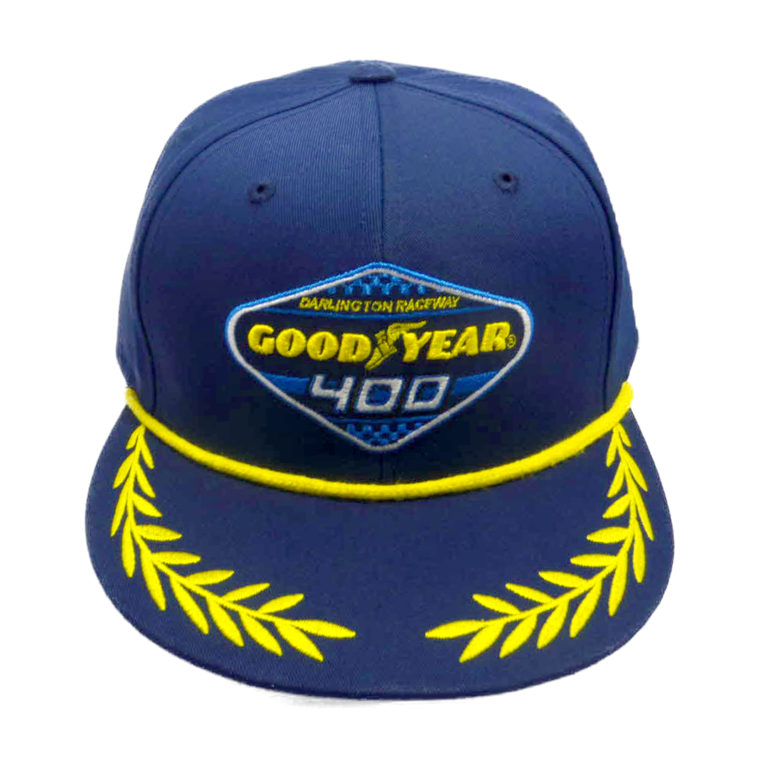 The final prize is a select run of vintage race posters. The Goodyear posters were designed and written to reflect the style of racing posters from past decades, including the 1950's, 1960's, and 1970's.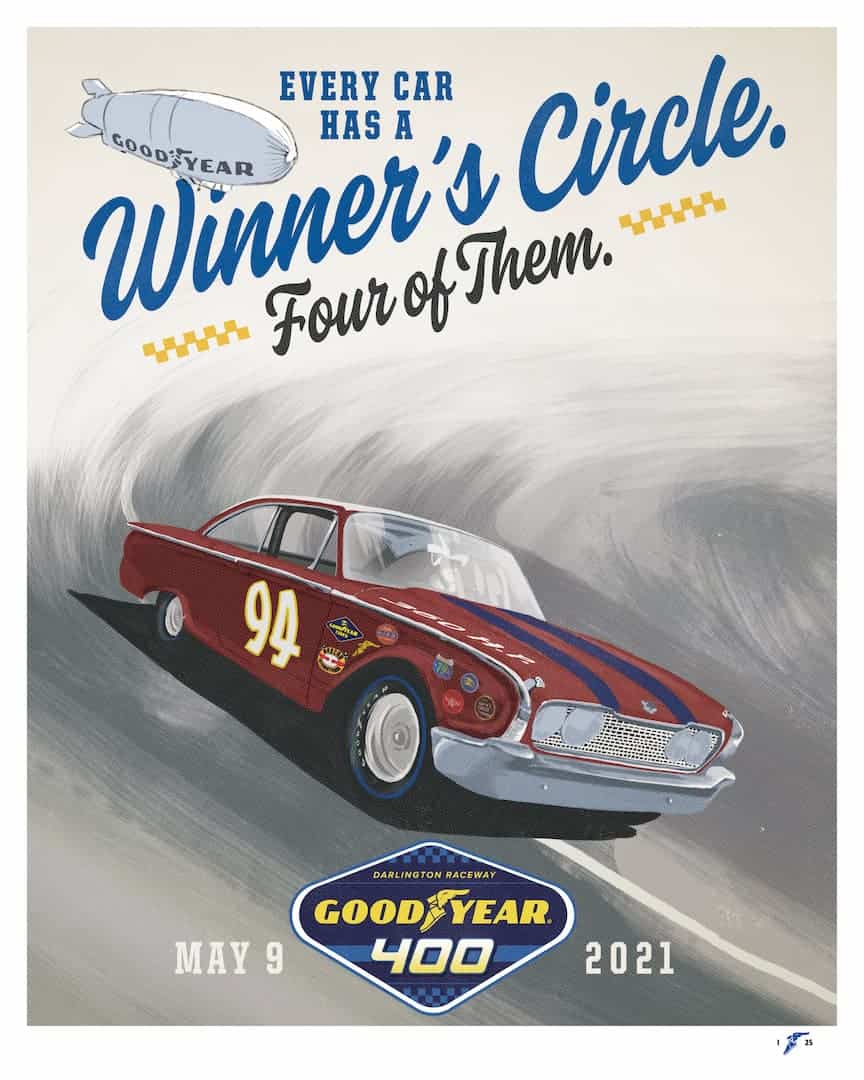 To enter Goodyear's sweepstakes, visit their Facebook, Instagram, and or Twitter pages. The official rules of the contest can be found here.
There will be three Grand Prize winners and three First-Place Prize winners. Grand Prize winners will receive a Goodyear 'Blue Streak' Tire, Goodyear 400 victory lane hat, and one of each of the three posters. First-Place Prize winners will receive a Goodyear 400 victory lane hat, and one of each of the three posters.
The Goodyear 400 on May 9 marks the first time that the tire company is sponsoring a NASCAR Cup Series race. The race starts at 3:30 p.m. ET with coverage on FS1.
Team Penske's Brad Keselowski starts on the pole in the No. 2 Freightliner Ford Mustang. Kevin Harvick starts on the outside pole in the No. 4 Mobil 1 Throwback Ford Mustang.
Feature Photo Credit: Photo courtesy of Goodyear