By Seth Eggert, Staff Writer
Despite two late-race crashes, Denny Hamlin ends up just shy of a top-10 finish at Texas Motor Speedway.
Hamlin restarted inside the top-10 with 25 laps to go. While battling with Ryan Blaney and William Byron, his No. 11 Craftsman Toyota Camry was hit by Blaney's No. 12 Dex Imaging Ford Mustang. Hamlin's Camry smoked from a tire rub for two laps before the left rear tire finally went down exiting Turn 2. The Joe Gibbs Racing driver spun down the backstretch and just barely hit the inside wall.
The NASCAR Cup Series veteran quickly got his car moving. Hamlin was careful on the way back to pit road with a flat right front and left rear tire. His Chris Gabehart-led team repaired his car and changed the tires with time to spare, keeping Hamlin from losing a lap. Another caution two laps later allowed him to return to pit road for further repairs.
When the race restarted with nine laps to go, Hamlin battled with Chase Briscoe and Chris Buescher as he tried to climb back up through the field. Off Turn 2, Briscoe bounced off the outside wall into Buescher. That sent the No. 17 Fastenal Ford Mustang spinning in front of Hamlin's Toyota. The No. 11 suffered significant damage because of the impact.
Once again, Hamlin returned to pit road for repairs. Despite the damage, Hamlin climbed from 15th to 11th by the time the checkered flag waved in the Autotrader Echo Park Automotive 500.
"I think we went a different direction with our car, and we weren't just as fast as we were in previous mile-and-a-half races," admitted Hamlin. "I thought we were kind of a third-to-fourth place car on the long run, seventh-to-eighth on the short run. Just weren't ourselves today in that case and then obviously getting in two wrecks at the end didn't help.
"But the fact that there was a lot of attrition and the fact that the team did a phenomenal job fixing the car got us back up to P-11 at the end. Even with two crashes we only finished six spots worse than where we were."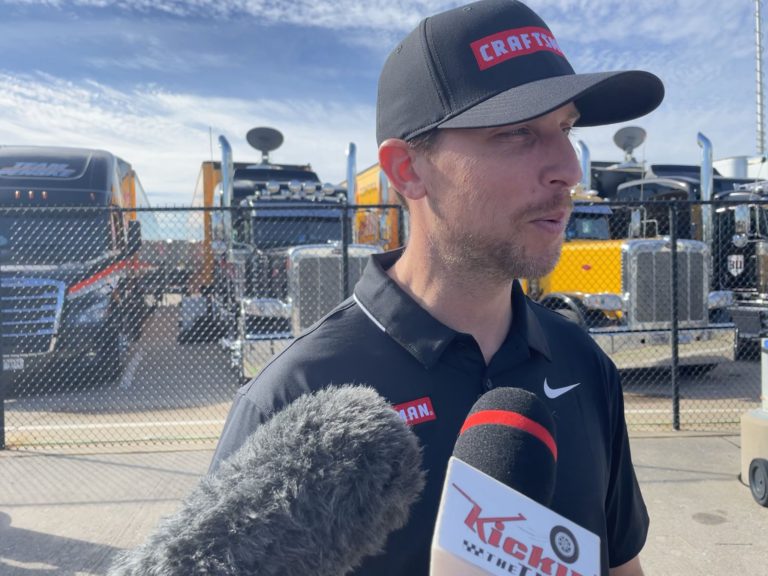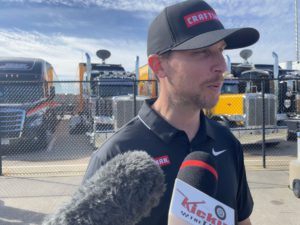 Although Hamlin finished 11th, he gained two points on fifth in points. He finished seventh in both the first and second Stage, netting an additional eight points. Chase Elliott, fifth in points after Texas, only earned three Stage points.
"It's insane, I think we ended up gaining a point over the cut, somehow," stated Hamlin. "It's just a crazy day. The way these cars race where we are packed up for a couple laps, you just never know. It's going to be the same way at Kansas. Hopefully we bring a fast piece there and we can go there and compete for a win."
The 11th-place finish leaves Hamlin just one point above the playoff cutline, held by teammate Kyle Busch. He is nine points ahead of Elliott.
Featured Photo Credit: Photo by Jerry Jordan / Kickin' the Tires.