By Vincent Delforge, Special to Kickin' the Tires
After Ethan Nascimento, here is big brother Eric, aka 'Bubba,' Nascimento, who answers a few questions that will allow us to learn more about him and his career in motorsport.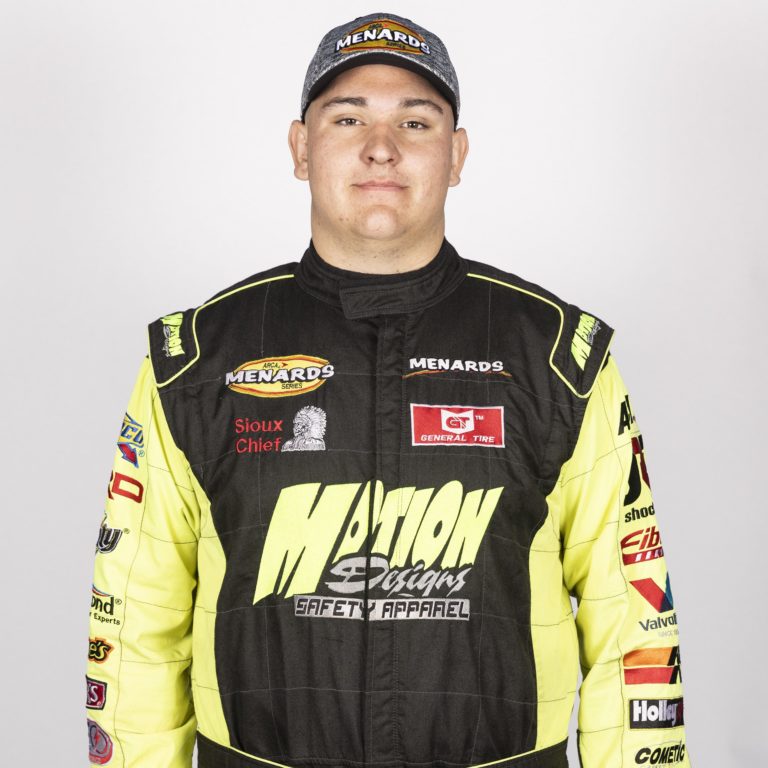 The Manteca, CA native driver turns 22 on April 27. Although 2023 will be his first full-time season in the ARCA Menards West Series, he is not really a newcomer since he started with Bill McAnally Racing in 2021 during the Sonoma road race where he made a strong impression by being among the fastest on the track.
In his second race in Colorado, he had obtained his first top-five by driving for the first time at the wheel of a car entered by the family team Nascimento Motorsports with his uncle Mike as crew chief. He continued on his good momentum by obtaining another top-10 in the following race at Irwindale.
As you will have understood, Bubba is a talented driver and his seventh position acquired last year in Sonoma is further proof of this. So he deserved to have the opportunity to do a full-time season. This is the case this year within Nascimento-Joiner Motorsports with experienced crew chief and two-time champion Ty Joiner, co-owner of the team.
But the career behind the wheel started much earlier for the eldest of the Nascimento brothers and I suggest you learn more.
Early Career
Vincent Delforge: Can you introduce yourself, who are you? You will soon be celebrating your 22nd birthday, what do you do for a living apart from motor racing? What are your hobbies ?
EN: "My full name is Eric John Nascimento, I am 21-years-old and I live in Ripon California, I work for Tesla Motor Company as a equipment maintenance technician, fabrication specialist and I also work part time at the Nascimento Motorsports race factory. My hobbies other than racing are going camping and going to the sand to ride quads or side by sides."
VD: How did your passion for car racing come to you?
EN: "My passion of car racing really came together at the age of 13, as I was watching my family field a car every week for select drivers. I then got an opportunity at the age of 15 to drive a Jr Late Model at Madera Speedway and that's where it all started."
VD: Motor racing, among the Nascimentos, has that in their blood. Is it even in your DNA?
EN: "Motor racing is in our DNA we live to go to a race track on the weekends, we put everything we have and love on the line every week to do what we love. We are very fortunate to have the opportunity to do it as much as we do."
VD: At what age did you start racing? And can you summarize your career path until the end of 2022 ?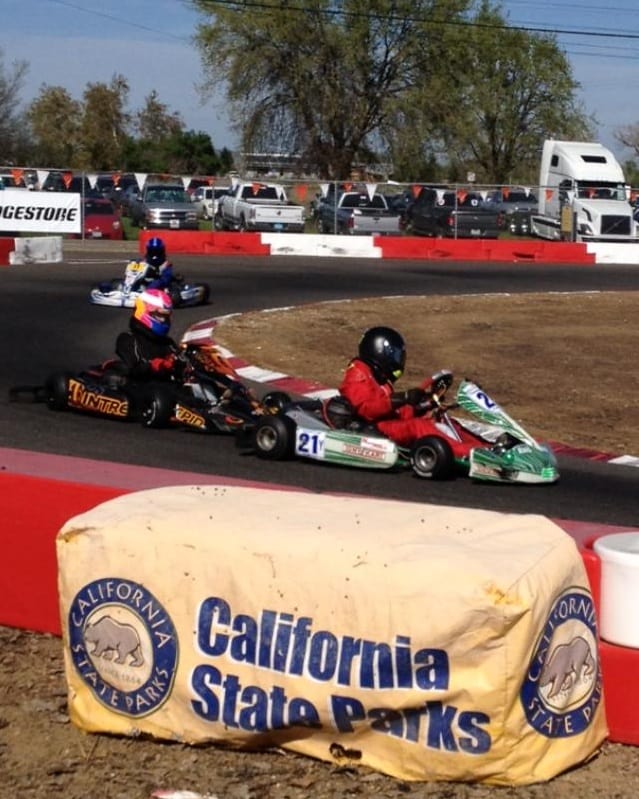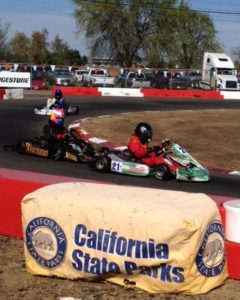 EN: "I first started racing go karts at the age of six at Stockton 99 Speedway, I raced there until the age of 12. I then made my way to the national level in the SuperKarts USA series. I raced there for two years, after that I didn't race very much for about a year and a half then got into a Jr Late Model at the age of 15. I raced one full year in the Jr Late Model, then went to Pro Late Models and then Super Late Models. I now race select races in the ARCA Menards series, Southwest tour and Madera Pro Late Models."
VD: I have to ask you the question, but what is the origin of your nickname Bubba?
EN: "The nickname really came together when Eric Holmes started racing with us, for the reason being that Myself, my dad and Eric Holmes all have the same first name. So I then became "Bubba" just because it was to hard to call three people the same name, it then just stuck. I am more known as "Bubba" at the racetrack."
VD: Is motor racing just a hobby for you or is considering a career as a professional driver a goal for you?
EN: "Yes becoming a professional driver has always been a goal of mine and I would love to make motor racing a career as a driver but everyone knows the reality and it's sad, you need to have a lot of funds to make it up the ladder in NASCAR."
VD: Go-karts, Bandoleros, Legends Cars, Pro Late Models, you raced in many different cars before arriving in the ARCA West Series. What do you think is the most fun car to drive? And what is the one that allows a young pilot to better develop his science of piloting?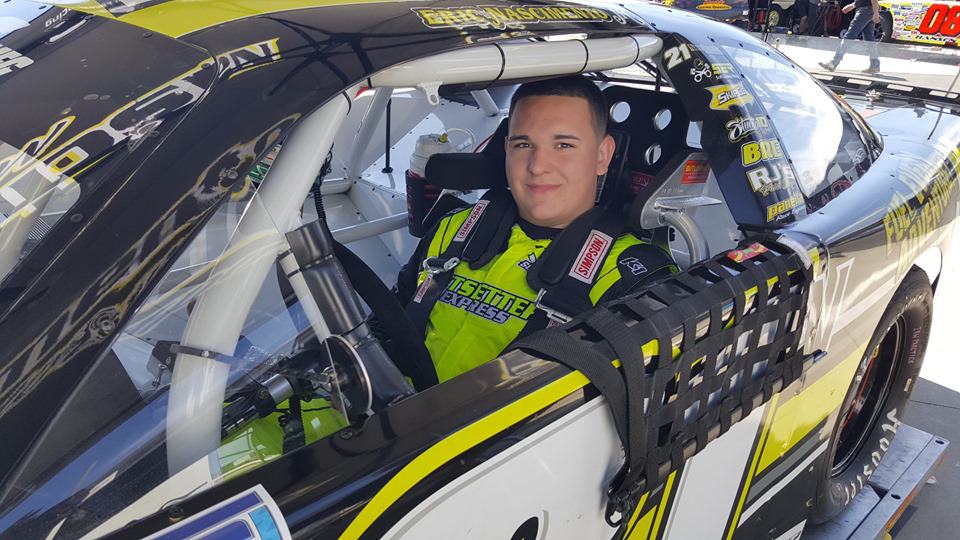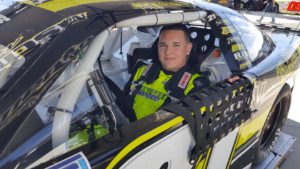 EN: "I truly think that Super Late Models are the most fun and best car you can drive if you want to become a better race car driver. They are one of the fastest stock cars on the planet and the amount of competition in that division is incredible."
VD: BTW, is it easier to drive for a family team or on the contrary does it give additional pressure?
EN: "I believe it truly makes it easier for the reason that your with your family doing what you love and yes there's always arguments or conversations, but you are going to have that with any race team. Being a race team you all have to have a strong connection and work good together and I believe as a family race team it is easy because we're family."
WEST SERIES
VD: Now let's talk about the ARCA Menards West Series. In fact the first contact with an ARCA type car took place in 2021 during the tests of the Bill McAnally Racing Drivers Academy. You also did four races in May on road tracks before really starting out in the West Series. What do you keep from this experience with the BMRDA?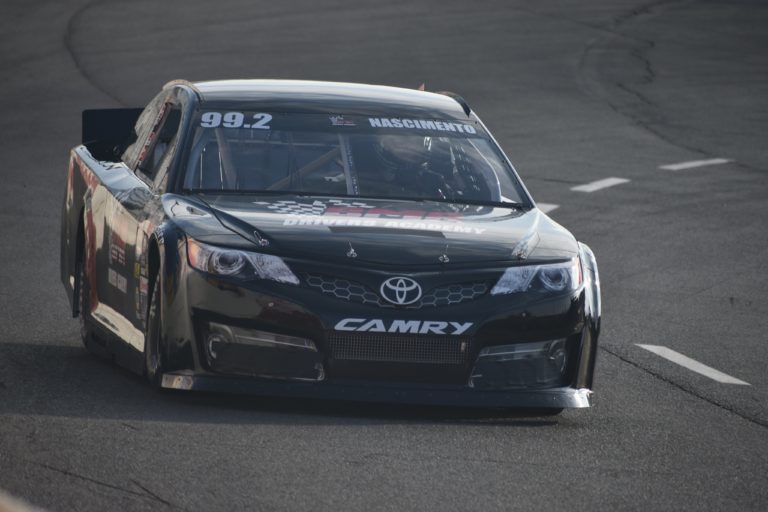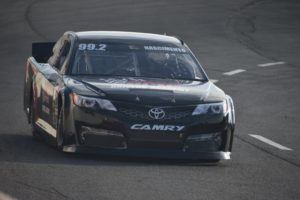 EN: "I really enjoyed getting a chance to get in an ARCA car in the Bill Mcanally Drivers Academy and I believe it helped alot with Sonoma and Portland. I just wish it was more cost effective to do keep that going."
VD: First ARCA West Series race with BMR in Sonoma in June 2021. What memories do you have of this first race? You were fast, but a mechanical problem ruined your race.
EN: "Yes we have been very fast at all road courses thanks to my go karting back ground. I really enjoyed that race being in front of a lot of fans and it being my first race in the ARCA Menards series."
VD: Then you continue the season with the family team and the good results come straight away. Fifth at Colorado, Ninth at Irwindale. Yet in Colorado, on a bullring, finishing fifth having started the race in 15th position was far from easy. How did you manage to sneak into the pack?
EN: "When we went to Colorado we tested the day before in a Super Late Model and I felt really comfortable on that track. Then came race day we were going to have a hour of qualifying but Mother Nature said otherwise. Being that was my second race of the season out of three I had to start the race at the rear. Which was a bummer because we thought we were gonna have a good chance at that race, but a top-five from starting in the rear isn't bad."
VD: We know that ARCA's car is heavy and powerful. You have now had the opportunity to drive many very different cars. In terms of driving difficulty, where would you place the ARCA car compared to the other racing cars you've driven so far?
EN: "Driving an ARCA car is very difficult to drive compared to any other car I have driven. Being that it's so heavy and has a lot of rear steer makes it a handful in the center of the corner."
VD: Many drivers use Sim Racing to familiarize themselves with a new car or a new track. Like your little brother, are you also a fan of virtual races?
EN: "I try to get on the Sim as much as I can and yes I feel it helps a lot but with having a full time job, and working on eight race cars at the shop it gets to be tough to make time for it."
VD: In 2022, you only did two races, Portland and Sonoma. Two road tracks. Do you like these types of tracks? Especially since you have shown to be very fast on this type of track. Your seventh place in Sonoma proves it. Are you more oval or road track?
EN: "I like both oval and road course but I have shown more speed at road course, we really have a good road course car and I feel like I can win races on road courses. Being on oval we have some things to work on to get the car where we need to be to contend for wins."
VD: Many drivers have raced with Nascimento Motorsports in various series. I take the example of Sean Hingorani, who just won the Irwindale race. What do you think in this kind of situation. Great, he's one of our former drivers or do we say to ourselves, damn a tough opponent, he goes fast because he learned a lot in our team?
EN: "I obviously want to win every race I enter and it doesn't matter who's in it, I feel we have taught him a lot in his career, and him being with Venturini Motorsports one of the best ARCA teams on the east coast it's hard to compete. But we're happy with what he accomplished."
VD: Apart from the ARCA West Series season, do you have other races in another series planned in 2023?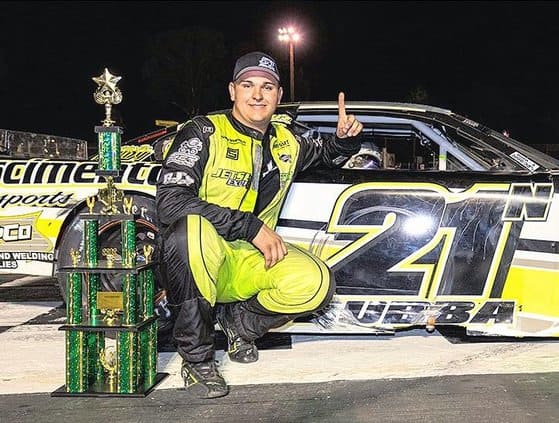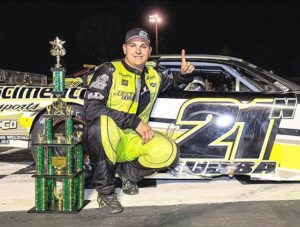 EN: "I have a couple Madera speedway big money races circled on my calendar. Along with a couple Southwest Tour races and that's about it."
VD: Your little brother, Ethan is also a driver. In addition, you have the possibility to drive against each other. Fighting wheel to wheel against your brother, is that a different feeling? Is it easier or more difficult because we know his ways of reacting by heart? Do we learn from each other?
EN: "I love racing with my brother. I finally get to after all these years. We still but heads a lot but it's just a feeling like no other where your going 150 at Phoenix running side by side with your brother."
VD: Between Ethan and you, who is the better driver and how do your driving styles differ?
EN: "I feel like I am a better driver, but with him staring at the age 12 he has already raced twice the amount that I have in my entire racing career so it makes it tougher to compete but I can still get it done lol."
About the 2023 West Series season
VD: Nascimento-Joiner Motorsports. Here are two well-known names united for the ARCA Menards West Series. Ty Joiner has won many victories and was a two-time crew chief champion. With Eric, Mike… all the Nascimento, having so many talented and experienced people united within the same team, this augurs a good year for you, good results in perspective in 2023. What are your goals between now and the end of the championship?
EN: "The goal for the year is to win the championship and win every race we have the team and I feel like I can be the driver to get it done. We just have to put all the pieces together."
VD: Is having the experienced Ty Joiner, as crew chief, an advantage? Because in NASCAR and ARCA, the relationship between driver and crew chief is essential to success. History has demonstrated this time and time again with magical duos winning so much.
EN: "It is an advantage we just haven't found what we need in the car yet but I believe we will find it and come out at the next race better."
VD: Is there a track that you have marked on the ARCA West Series calendar? A track where it is particularly close to your heart to put in a big performance this year?
EN: "Sonoma and Portland are the two tracks I am very eager to get to. I feel like we are going to be a contender for a win, we have had good runs there in the past and I think this is our year."
VD: Let's talk a bit about the first two races in Phoenix and Irwindale. This is surely not the start of the season you had dreamed of. Far from being spared from problems. How do you experience this kind of frustration as a driver? Is it discouraging or on the contrary it gives even more motivation to ward off fate and bring out the big game in the next race?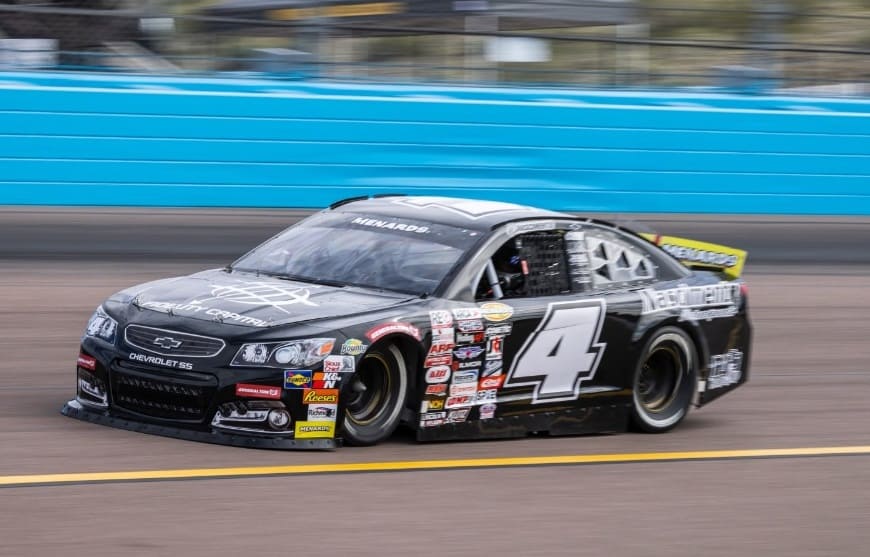 EN: "The first two races were far from what we wanted but we just use it to push further and dig a little deeper to find what we need to run up front."
VD: Where do you see yourself in a few years in motorsports?
EN: "I honestly don't know, I would love to keep running as much I can but the cost of everything is getting crazy and Sponsors are getting harder to find. I definitely will never stop working on race cars."
VD: If you want to thank people or sponsors, now is the time.
EN: "Special thank you to all of our sponsors: Joiner Motorsports / Suspension Technology ; Impact Transportation ; All Star Moving and Delivery ; Skip Co. Welding and Industrial Supplies ; Rj's Paint Shop ; Machining by Randy ; Velocity Racing ; David's Racing Products ; Scott Conway Racing ; Rail Bar ; Finish Line Express. Special thanks to Paul Cardoso ; Panella Race Engines Competition Carburetors. Boys and girls club of Manteca and Lathrop. The New Stockton 99 Speedway and Victory Circle Chassis & Parts."
"Also a huge thank you to our entire crew: Jerry Labonte, Cody Stonum, Rich Harper, Richard Nascimento, Big Bill, Ty Joiner
Mike Nascimento , Rob Nascimento, Chad Nascimento, Victor Machado, Eric Lee Nascimento, Ron Ostorero, Randy Schaapman Sr.,Hank SR., Harley Boyton, Mark Ramsey, Matthew Winfrey, Skip Winfrey, Chase Lopez, Kaden Rocha and Dominic Lopez."
Thank you very much Bubba for answering the questions.
Stay tuned on Kickin The Tires for an upcoming "Get to know" article.