By Seth Eggert, Associate Editor
Six weeks after fracturing his tibia in a snowboarding accident in Colorado, Chase Elliott will return to the NASCAR Cup Series at Martinsville Speedway.
The 2020 Cup champion underwent a successful surgery just one day after his March 3 accident. The surgery was at The Steadman Clinic, a U.S. Olympic National Medical Center in Vail, CO.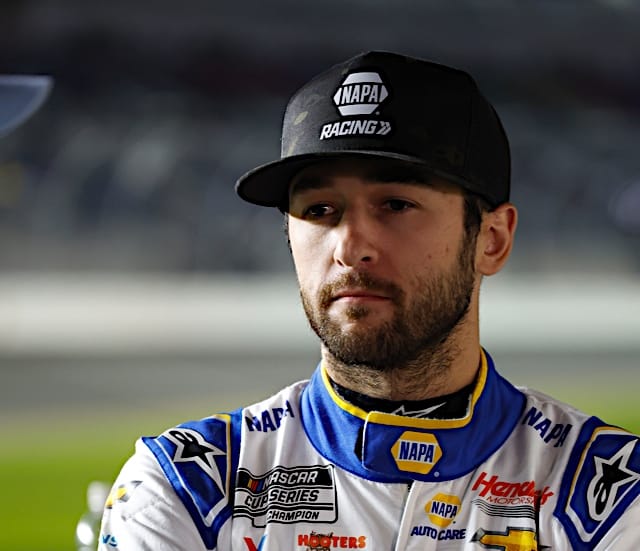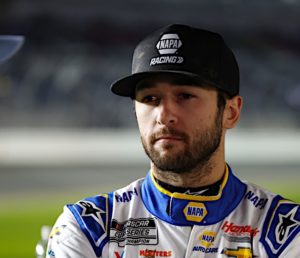 Elliott started rehabilitation in CO before he returned to Dawsonville, GA to complete his physical therapy. During that time, he was a guest commentator during the NASCAR on FOX broadcast for the race at Circuit of the Americas. Elliott was medically cleared to return to competition on Tuesday, April 11.
Prior to his injury, Elliott finished runner-up in the final race on the 2.0-mile configuration of Auto Club Speedway. He was also in a 254 consecutive start streak that will now begin from zero.
"We're looking forward to having Chase back in his racecar to pick up where he left off," said Rick Hendrick, owner of Hendrick Motorsports. "Since the injury, he's worked extremely hard and focused all his time and energy on returning to the No. 9 team. Throughout the last six weeks, he's stayed fully engaged with everything we're doing, and we know he's chomping at the bit to get on the racetrack and compete for wins."
While Elliott was sidelined both NASCAR Xfinity Series driver Josh Berry and IMSA star Jordan Taylor filled in for the five-time NASCAR Most Popular Driver. The best finish for the No. 9 NAPA Auto Parts Chevrolet ZL1 during that time was a runner-up by Berry at Richmond Raceway.
The efforts by Berry and Taylor put the Hendrick No. 9 team 20th in Owner Points, 19-points behind the cutline for the Owner Playoffs, currently held by the RFK Racing No. 17. The Hendrick No. 9 Chevrolet is 117-points behind leader Joe Gibbs Racing's No. 20 Toyota Camry.
"Having such high-caliber drivers available was a huge benefit, especially under difficult circumstances," said Jeff Andrews, president and general manager of Hendrick Motorsports. "Josh and Jordan each brought a tremendous amount of professionalism to our team, and we're truly grateful for their contributions. Their preparation and talent made a big difference. We can't overstate it."
In total, Elliott missed six races. NASCAR officials granted him a waiver, making him eligible for the playoffs should he win or move into the top-16 in points. Currently, he sits 34th in the points standings, 134-points behind the playoff cutoff, held by Chris Buescher. Elliott is 232-points behind leader Bell.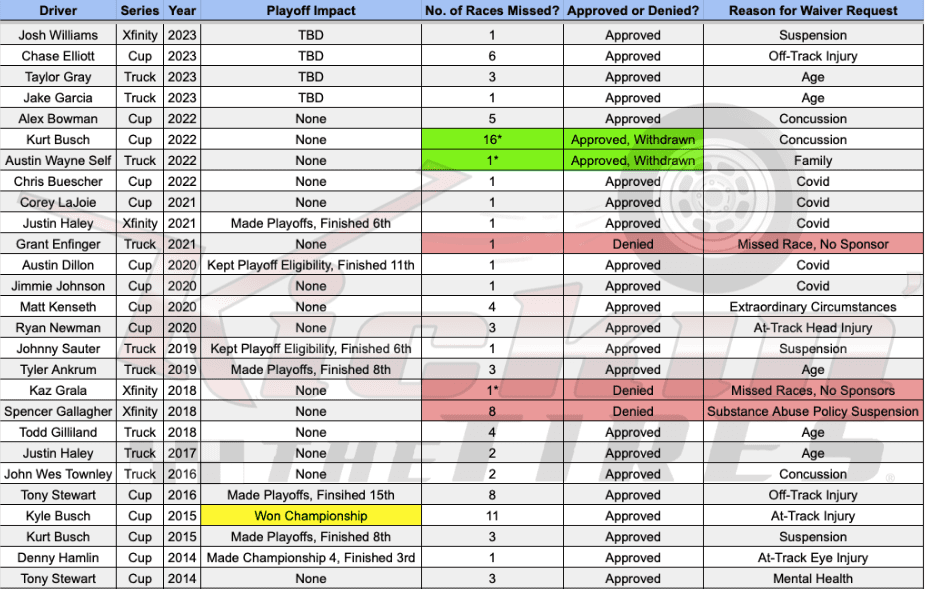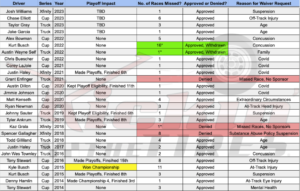 Though not impossible to make the top-16 on points as it currently stands, Elliott likely needs a victory to guarantee a playoff berth.
Elliott is the eighth driver to receive a waiver for an injury, the second for an off-track injury. Only two drivers have missed more races and received a waiver, Kyle Busch in 2015 and Tony Stewart in 2016. Both made the NASCAR Cup Series Playoffs with Busch winning the championship.
The first race back for Elliott is the NOCO 400 at Martinsville. The 27-year-old has 15 starts at 'The Paperclip' with one win, five top-five and nine top-10 finishes. He also has one pole position at the track in last year's edition of the NOCO 400. Elliott finished 10th in both Martinsville races last year.
The NOCO 400 at Martinsville is scheduled for Sunday, April 16 at 3:00 p.m. ET on Fox Sports 1. The race will also be broadcast on the Motor Racing Network and SiriusXM NASCAR Radio, channel 90.