By Seth Eggert, Associate Editor
Once again The Goodyear Tire & Rubber Company is joining in on the fun of NASCAR's Throwback Weekend at Darlington Raceway. The exclusive tire supplier has more than just one reason to celebrate though.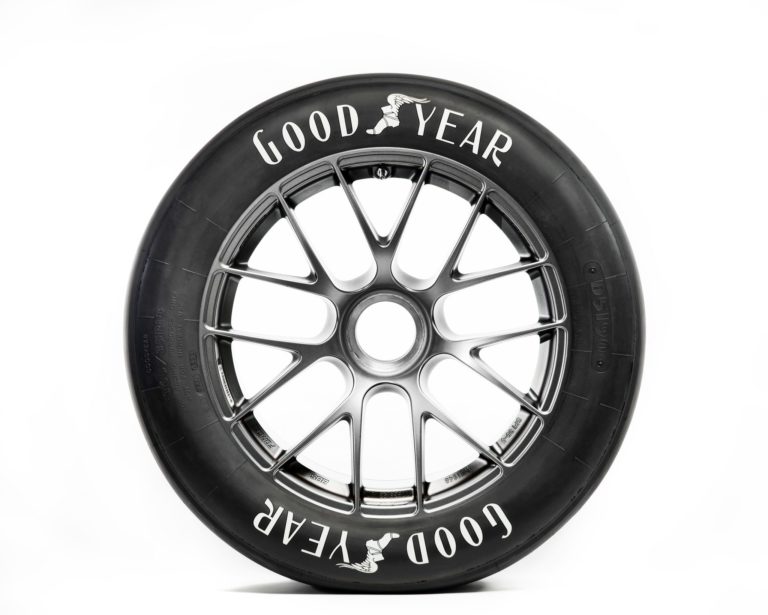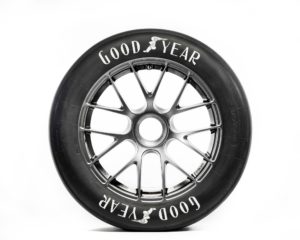 Each of the 3,500 tires that will be used at 'The Track Too Tough to Tame' will feature the original Goodyear Wingfoot logo that was created in 1898 on their sidewalls. The inclusion of the vintage logo is to celebrate NASCAR's exclusive tire supplier's 125th anniversary. That compliments NASCAR's 75th Anniversary season.
In addition to hosting NASCAR's Throwback Weekend and the 75th Anniversary celebration, Darlington holds a special place in the history of Goodyear Racing and NASCAR's partnership. 'The Lady in Black' hosted Goodyear's first NASCAR tire test in 1954. The company also won their first NASCAR race in the 1959 Southern 500 with Jim Reed.
Goodyear is also the longest serving sponsor currently in NASCAR. They first partnered with the sport 70 years ago and became the exclusive tire supplier in the 1990s.
"It's exciting to be a part of this special weekend and acknowledge the distinctive relationship that two storied organizations like NASCAR and Goodyear share," said Stu Grant, general manager, Goodyear Global Race Tires. "The unique, first-of-its kind sidewall design is a fitting tribute to our remarkable history together and our shared passion for motorsports."
In December 2022, Goodyear and NASCAR renewed their partnership with a multi-year contract extension. NASCAR has long hosted new tire technology that Goodyear has introduced from the racing slick tire to radial tires and most recently the multi-zone tread design.
As the title sponsor of the NASCAR Cup Series' Goodyear 400, the marquee race of Throwback Weekend, the tire company is front and center in during both their own anniversary and NASCAR's anniversary.
The Goodyear 400 is scheduled for Sunday, May 14 at 3:00 p.m. ET on Fox Sports 1. The race will also be broadcast on the Motor Racing Network and SiriusXM NASCAR Radio, channel 90.