By Seth Eggert, Associate Editor
A fourth-place finish in Sunday afternoon's Advent Health 400 marked just the second time this season that Bubba Wallace has had a completely clean race during the 2023 NASCAR Cup Series season.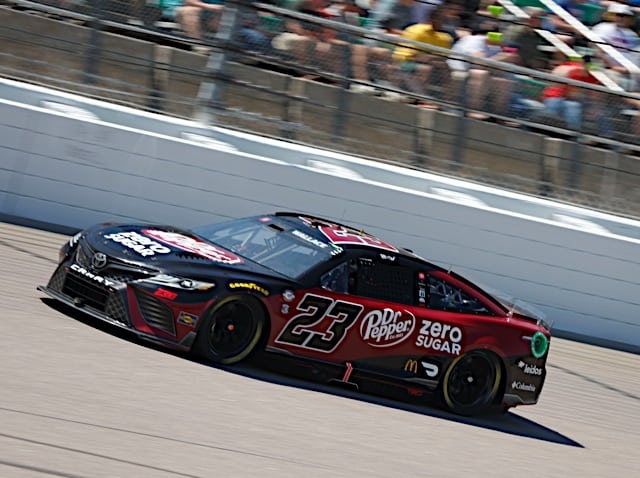 Outside of a rare mistake at Atlanta Motor Speedway, a mechanical failure at Circuit of the Americas, and a block at Talladega Superspeedway, seven of the other nine races this have seen the 23XI Racing driver get swept up in the misfortunes of others. Prior to Kansas Speedway, the Mobile, AL native's other clean race weekend was at Las Vegas Motor Speedway.
Wallace briefly led the 400-mile race near the end of Stage 2. A caution for fellow Toyota Racing driver Christopher Bell saw the 29-year-old, along with most of the field pit. After forgoing the opportunity to win the Stage, Wallace finished it in 11th, missing out on any additional points in Stage 2.
Though he missed out on points in Stage 2, Wallace never lost sight of the front. Despite multiple cautions, the veteran driver never fell out of the top-10. While restarts were a struggle, the long-run speed of the No. 23 Dr. Pepper Zero Sugar Toyota Camry often brought him back up.
Late in the final green flag run, Wallace and his team co-owner, and eventual race winner, Denny Hamlin, had the fastest cars on track. While Hamlin went on to win, Wallace battled with William Byron and Ross Chastain for position. He squeaked by Chastain but ran out of time to catch Byron before taking the checkered flag in fourth.
"I was terrible on restarts," Wallace admitted. "We would lose spots in (Turns) 1 and 2 and gain about 50 back in (Turns) 3 and 4. Just a grind all day trying to figure out what we needed for our Dr. Pepper Zero Sugar Toyota Camry. Happy for Dr. Pepper. All four corners of the car, we were just missing a little something.
"Good day, we have to keep climbing the ladder. It's been a frustrating start to the season, when you are thinking it is going to be your best start. We've got to do a little personal reset, mental reset and come out and fight and claw for everything and put together a solid race. This is our second clean race (this season). This is what happens when we have good clean races."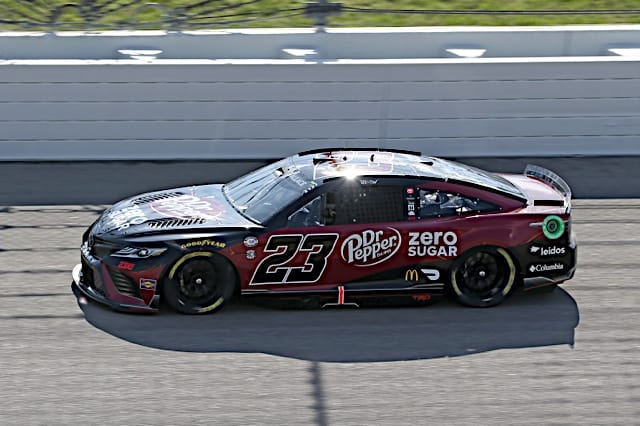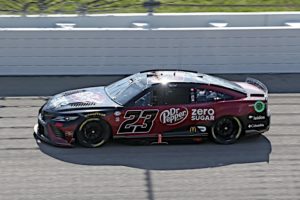 The NASCAR Drive for Diversity alum started the race at one of his favorite tracks in 17th. In a mostly caution-free first Stage, Wallace worked his way into the top-five before green flag pit stops. After the green flag pit cycle, he finished the Stage in seventh.
The fourth-place finish was Wallace's second top-five of the 2023 season and the 13th of his career. It also marked a milestone 25th career top-10 finish in the Cup Series.
The top-five finish moved Wallace up from 21st to 18th in the points standings. He is 151-points behind leader Chastain and six points below the playoff cutline, currently held by Daniel Suarez.
Next for the 23XI Racing driver is the Goodyear 400 at Darlington Raceway for NASCAR's Throwback Weekend. At 'The Track Too Tough to Tame,' Wallace has one top-10 finish in nine starts. That top-10, a ninth-place finish, came in last year's Southern 500. Wallace will also compete in the NASCAR Craftsman Truck Series race at Darlington for TRICON Garage.
The Goodyear 400 is scheduled for 3:00 p.m. ET on Sunday, May 14, on Fox Sports 1. The race will also be broadcast on the Motor Racing Network and SiriusXM NASCAR Radio, channel 90.