By Seth Eggert, Associate Editor
Thrown into a last-minute substitute role, Jesse Love shined in his NASCAR Craftsman Truck Series debut in Saturday's Toyota 200.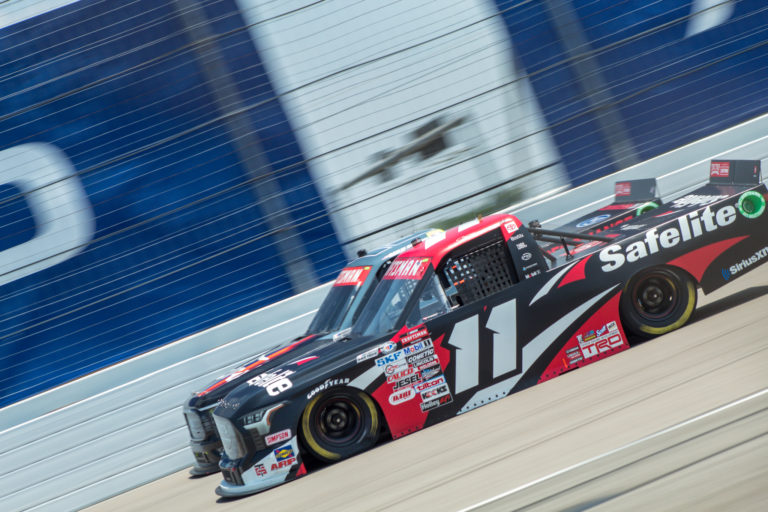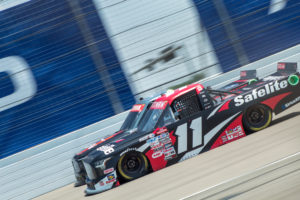 Love was already scheduled to make his debut in TRICON Garage's No. 1 Homesmiles Toyota Tundra TRD Pro. However, an illness for Corey Heim on Friday resulted in a shakeup at the David Gilliland-owned team. Love moved into the No. 11 Safelite Toyota while Toni Breidinger took the reins of the No. 1.
The ARCA Menards Series regular didn't enter the top-10 until the final Stage of the scheduled 200-mile race at World Wide Technology Raceway at Gateway. A strategy call on a late-race caution by crew chief Scott Zipadelli left Love out on old tires. Though at a disadvantage on tires, the track position largely made up the difference.
Despite the repeated late restarts, Love held off challenges from Jake Garcia and Daniel Dye. Like the Menlo Park, Calif. native, they too were on old tires and slipped down the running order. Love ultimately took the checkered flag in ninth.
"It was tough to get track position," Love admitted. "I thought we were always faster than the guys in front of us. It was just hard to get up there. Obviously, once you get in the top-five, then yeah, it's not quite as easy to catch the guys in front of you. I got outraced a little bit today in a lot of different aspects, but my crew chief did a great call. We were definitely on old tires at the end and at a big deficit for that.
"I just had to get up on the wheel and try to not lose any spots. I was pretty happy with it. My goal was to run top-eight. I thought that would signify a pretty good day, and I think running ninth after being on really old tires at the end, I was happy with. There (were) times we were battling for third and that is all that I can ask for."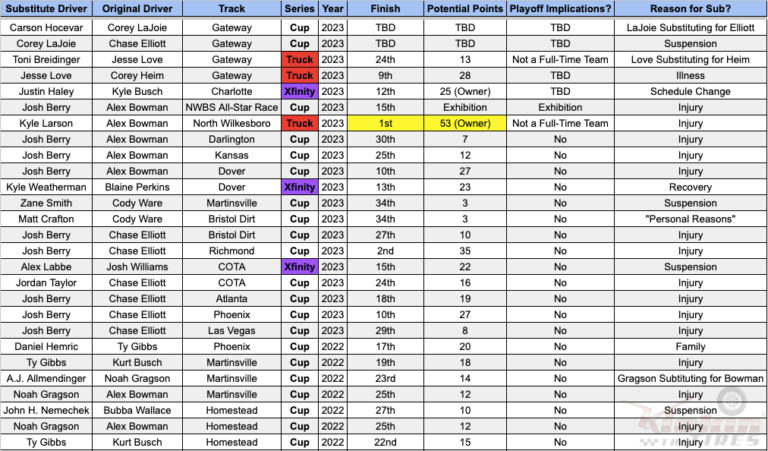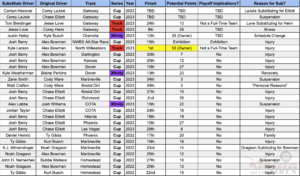 Love's top-10 run netted TRICON Garage's No. 11 Toyota 28-points. That kept the gap back to the ThorSport Racing No. 98 Ford F-150 at 29-points. Though Heim's points lead dropped to just one point over Ty Majeski, TRICON still has a cushion in the battle for the regular season owner's championship. Heim did receive a waiver to remain playoff eligible.
The ninth-place finish comes after Love won three consecutive ARCA Menards Series races. He has a two-point lead over Frankie Muniz in the ARCA points standings.
The Toyota Racing driver humbly admitted that he's still learning. The 18-year-old also sent his well wishes to Heim as he recovers from his illness.
"Definitely a lot to learn on my end, but I love the challenge," Love explained. "We've been on such a roll here lately, that a little bit of a reality check (doesn't) hurt that bad. I'm fine with that. I've learned a lot, and I just want to thank Safelite, Toyota Racing and TRICON. I'm hoping that Corey feels better soon."
Next for Love is the ARCA Menards Series race at Berlin Raceway on Saturday, June 17 at 8:00 p.m. ET on Fox Sports 1. He has two top five finishes at Berlin with a best finish of third last season.
Meanwhile for Heim, the next scheduled Truck Series race is the Rackley Roofing 200 at Nashville Superspeedway on Friday, June 23 at 9:00 p.m. ET. That gives the Truck Series points leader three weeks to recover from his illness.