By Jerry Jordan, Editor
DAYTONA BEACH, Fla. – Green flags. Mike Wallace – middle-brother to former NASCAR drivers Rusty and Kenny Wallace – has seen hundreds of them in his racing career and today at Daytona International Speedway he will see another as he competes in the first-ever NASCAR Xfinity Series race on the infield road course at the "World Center of Racing."
This is Wallace's third race since having triple bypass surgery in 2015 – forcing him out of the car and leaving him wondering if he would ever race competitively again. In his first race back on the Indianapolis Grand Prix road course, Wallace has scored a 24th place finish but it wasn't indicative of his performance because he came to a stop on the track to avoid a spinning car in Stage 3 rather than risk destroying his racecar. He has been running 14th but a dozen, or so, cars went around him and he had begun working his way back through the field when the checkered flag fell.
"It was a memorable experience," Wallace recalled, in an interview with Kickin' the Tires. "It's what I remember it being but it was different because I didn't do a good job."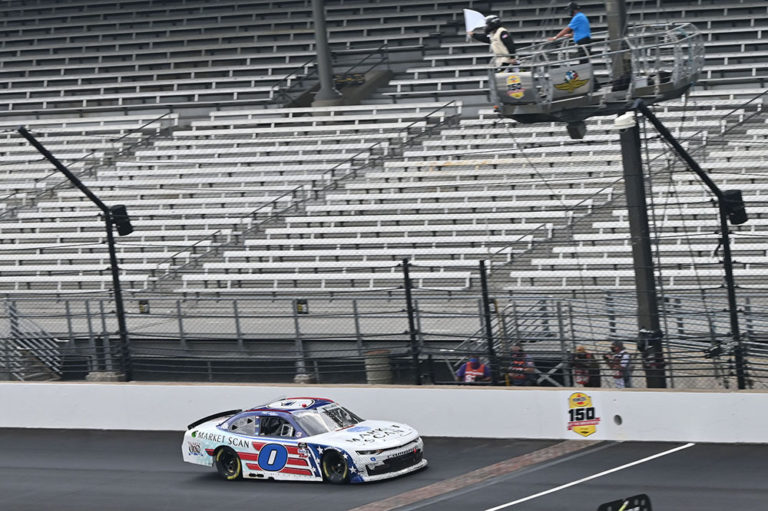 Even though he claims he is only racing "for fun," Wallace was a little hard on himself after that race because he knows he can do better. For someone to be told they may never be able to do what they love again, it can be devastating. That was the case for Wallace – the triple bypass left him in the pits, looking out at the cars going around the track and longing to get back behind the wheel. He has raced at all three levels of NASCAR competition and has three Top 5s in the NASCAR Cup Series, four wins in the Xfinity Series and five wins in the truck series.
"The heart issue that I had is what took me out of the car and wouldn't let me race and I couldn't live with that the rest of my life if I didn't get back in it," Wallace said. "And, I got back in a car and realized that I didn't run great but I didn't run horrible."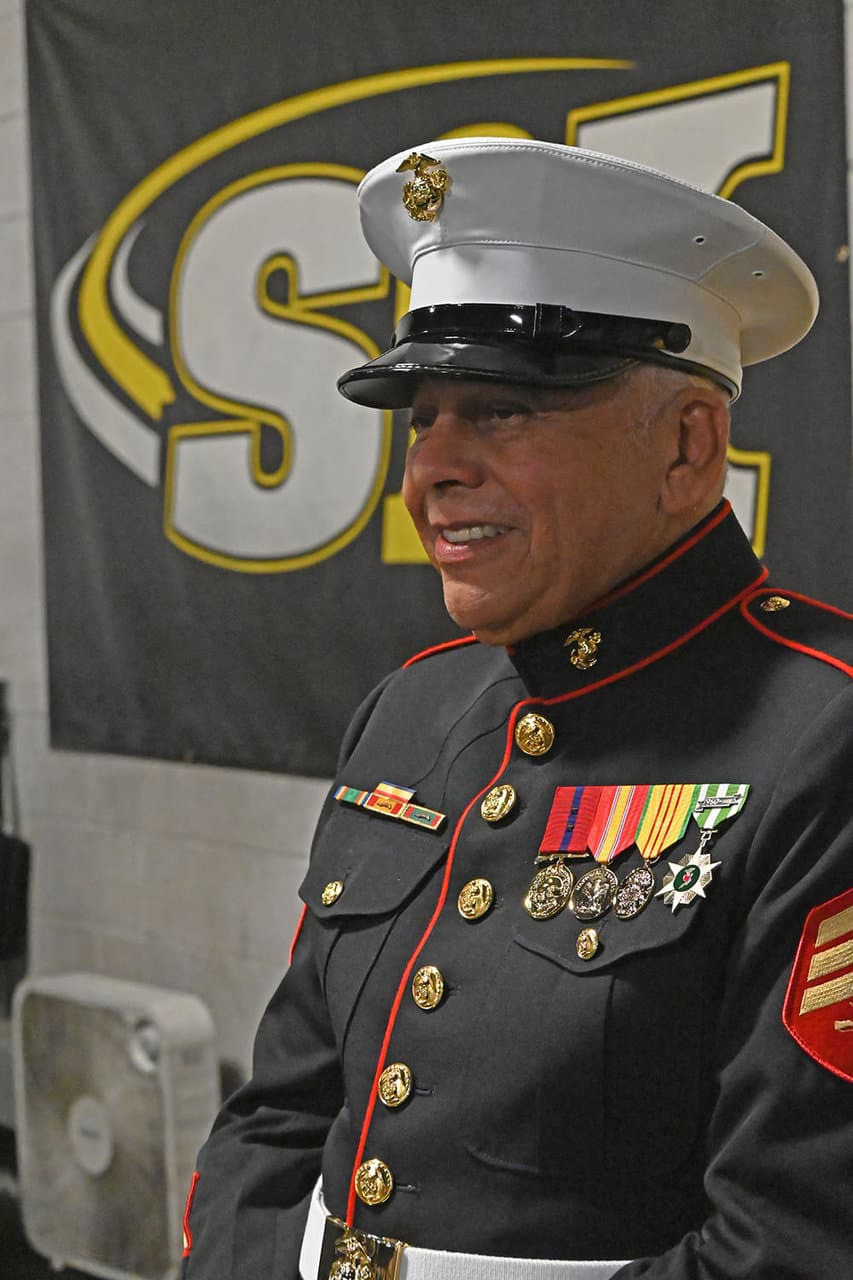 The most important thing to Wallace at the time was that he "had fun." But now he has been using his endeavor and sponsorship support from Market Scan – a leader in the automotive leasing and financial sector for dealerships and OEMs – to give back, as well. Market Scan's involvement exploded to help Wallace reignite his career and spotlight a veteran's initiative called "America Salutes You" led by retired U.S. Marine Corps Veteran, Danny Garcia, who is walking across America to honor veterans and first responders. The walk began on July 4th at Indianapolis Motor Speedway, where Wallace made his return and it is scheduled to conclude on October 29 in Nashville with a concert honoring Texas-native Billy Gibbons of ZZ Top.
"We are truly excited to extend our partnership with JD Motorsports and Mike Wallace," said Market Scan Co-founder and President Rusty West. "We really believe in this terrific project. Plus, Mike and I have become great friends through this collaboration – a wonderful bonus. The response to our sponsorship and support for veterans, first responders and their families has been amazing.
"We're committed to helping Danny raise a lot of money for these very deserving folks, who are serving all of us selflessly. The people who benefit from this initiative need our help right now, and they need it more than ever."
Wallace said the response to helping Garcia has been overwhelming and NBC even did a piece on it ahead of the Indy Xfinity race.
"We've worked hard to try and get attention for our cause and NBC aired a minute-and-a-half at the start of the race of our deal," Wallace said. "And that was pretty damn cool, you know what I mean. I know it doesn't mean a lot of people, things like that, but when you are working really hard to make deals work and sponsor deals, when you see all of that come together it is so satisfying. I feel very privileged. I am 61-years-old, which is an old guy and I got to run another inaugural race at the Indianapolis Motor Speedway."
At Indianapolis, he is now known as the first driver to participate in all three inaugural events at the track – he practiced and attempted to qualify for the first-ever Cup race there in 1994 and raced in the 2012 Xfinity Series race, as well. Now, Wallace will see his 497th green flag in the Xfinity Series as he makes his inaugural road course start at Daytona. He rolls off 20th, ahead of 18 other cars in the Unkers Therapeutic/Market Scan Chevrolet for J.D. Motorsports but is keeping it all in perspective.
"There are 16 turns on this road course, which means it gives us four times as many chances to run into each other," Wallace said, a few hours before the green flag is scheduled to drop. "I can only hope everyone uses their common sense and let's get to the end and put on a great race for the fans. We are going to have to provide fans with special exciting races through this COVID-19 deal."
With no fans in the stands for the Xfinity race, they will be tuning in on television, following along on streaming services, phone apps and more, so Wallace knows they have to put on a good show because there are other options available. He wants NASCAR racing to be the fans' choice on this Saturday afternoon because he misses seeing them at the track.
"It's still all about the fun," Wallace said. "This is probably my last race of the year. And to be perfectly honest, with hardly any fans at the race track it is really boring for the atmosphere. Racing is always fun! But it continues to take money to race. I was offered a full-time Cup charter program if I could bring small dollars, so it is certainly priced right it's just getting people interested in what we are doing."
EDITOR'S NOTE: If you think the competitive juices aren't still flowing in Wallace's veins, check out his reaction after he edged out his son, Matt, on the final turn to win a go-kart race in Indy.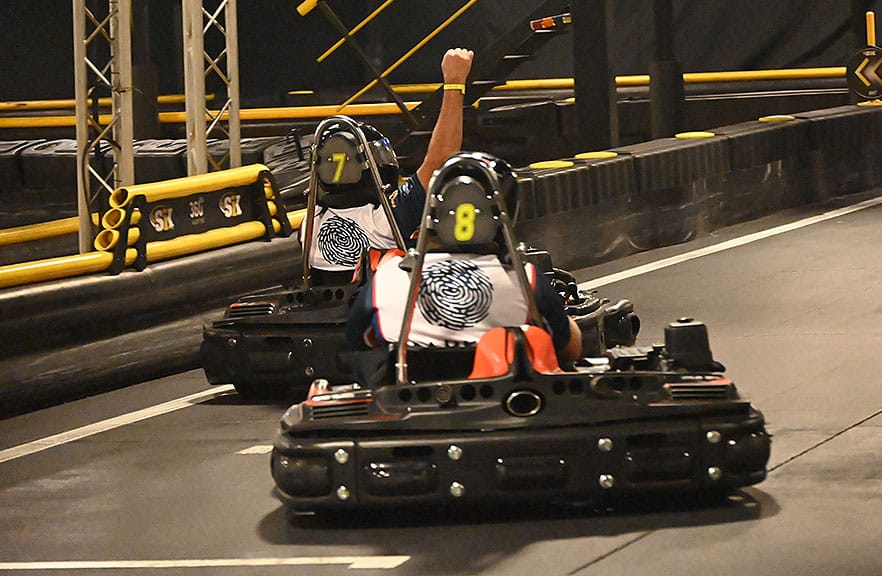 The Xfinity Series race – consisting of 52 laps, or about 188 miles – will be televised at 3 p.m. EST on NBCSN with radio coverage on the Motor Racing Network and SiriusXM NASCAR Radio.