Driver of the No. 96 Marc-Antoine Camirand, from Saint-Leonard d'Aston, Quebec, Canada is the NASCAR Pinty's Series Champion, following what some would call a dream season.
Like many race car drivers, Camirand started racing go karts at the age of 12. He was able to get a few championships. In 1997 he won the Canadian Formula 1600 championship. A few years later, in 1999 he finished second in the USF2000. Camirand made his first Pinty's Series start in 2013 at Trois-Rivières and moved to full time competition in 2015.
Camirand and teammate Andrew Ranger joined the newly formed Paillé Racing Team in the off-season. Camirand has his own shop Camirand Performance where his own cars were built with the help of his crew chief Robin McCluskey. Camirand and the 96 team was able to get three wins in 2022 including the inaugural race at Eastbound Speedway in Avondale, Newfoundland, marking the Series first trip to Newfoundland.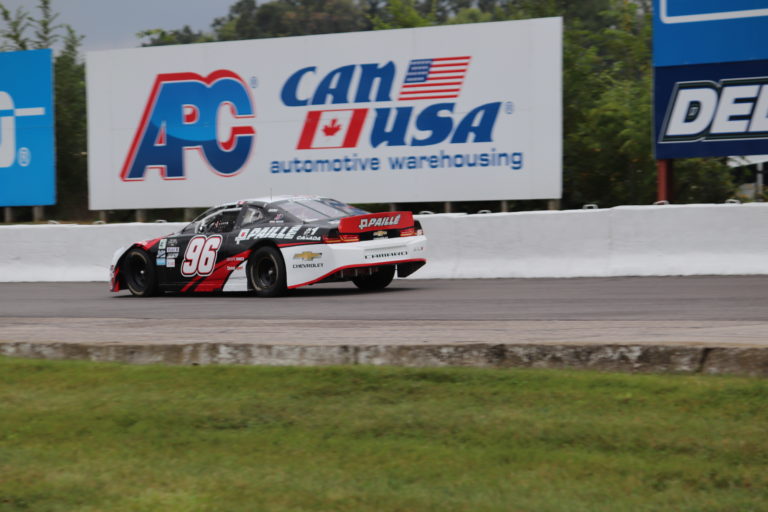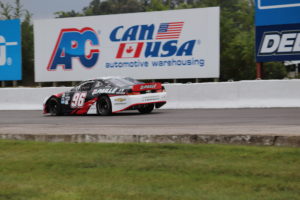 The 96 team had a successful trip out west. Finishing First at Edmonton International Raceway in Wetaskiwin, Alberta. The double header in Saskatoon, Saskatchewan at Sutherland Automotive Speedway, resulted in a 3rd and 20th place finishes for the team.
"After that trip out west, we put ourselves in a good position, you know, could get the championship."
Camirands final win of the season came in the second race at Canadian Tire Motorsport Park in Bowmanville, Ontario.
"The big win after Canadian Tire Motorsport Park put us in a good position for Delaware"
All Camirand had to do in Delaware was start the race to secure the championship. He did that and finished the season with 27 more points than second place Kevin Lacroix. This was the largest points margin since 2016 where Cayden Lapcevich, now the crew chief for Ranger, beat Ranger by 54 points.