By Sarah Handy, Staff Writer
Race for 500 miles? Check. Post-race wheelchair pit-stop to help a buddy out? Check. That's exactly that StarCom Racing's Quin Houff did following Sunday evening's Cook Out Southern 500 from Darlington Raceway.
The Story
Aaron Grosskopf attended Sunday's NASCAR Cup Series Cook Out Southern 500 at Darlington Raceway as a guest of one of his good friends, Quin Houff. Sunday's race was the first time that Aaron had his new electric wheelchair at a race.
Grosskopf who has known Houff for two years now helps the driver out with his social media graphics and website as well. Following the race, a bolt that holds on one of the wheelchair's wheels fell off, luckily for Aaron, someone noticed it.
Que StarCom Racing's Quin Houff.
Houff had been in his StarCom Racing team hauler, but he dropped everything and immediately came to the assistance of his good friend. Houff got on the ground and started the wheelchair pit stop to fix the wheel, no questions asked.
(Photo Credit: Ryan Daley)
"I started helping him with iRacing with their being no practice it became more important than ever, and it has turned into one of the best friendships I have ever had, said Grosskopf. "Quin's family has really taken me in as well. He deserves a place in this sport. I will help him in any way I can, and keep doing so as long as I can."
Quin Houff on the Pit Stop
"Aaron has become a good friend of mine over the past two years. I met him through iRacing during the COVID shut down. He was a big part in setting up the StarCom fan race where myself and the owners ran Talladega with fans on iRacing," explained Houff.
Since then, he has become a big part in Houff's development on the sim in preparation of races each week. Additionally, he has also become [more] involved working on Houff's websites and graphics for his social media channels.
Houff told Kickin' the Tires that their friendship has really grown along the way. He also noted that it's important for him to get Aaron out to at least one race a year. "Luckily a great friend of us both Ryan [Daley] (Our paint scheme designer) plays a big part in helping to transport him to and from the racetrack. This year was extra special as it was his first race with a motorized chair. We were all [super] excited for him to try out.
After the race was over my emotions were high after a grueling Southern 500 race. But as soon as I walked out of the hauler and saw Aaron's chair have issues, instinctually, I dropped everything and went to helping him. Looking back on it and seeing Ryan's tweet of the "wheelchair pitstop" in action, it kind of humbled me."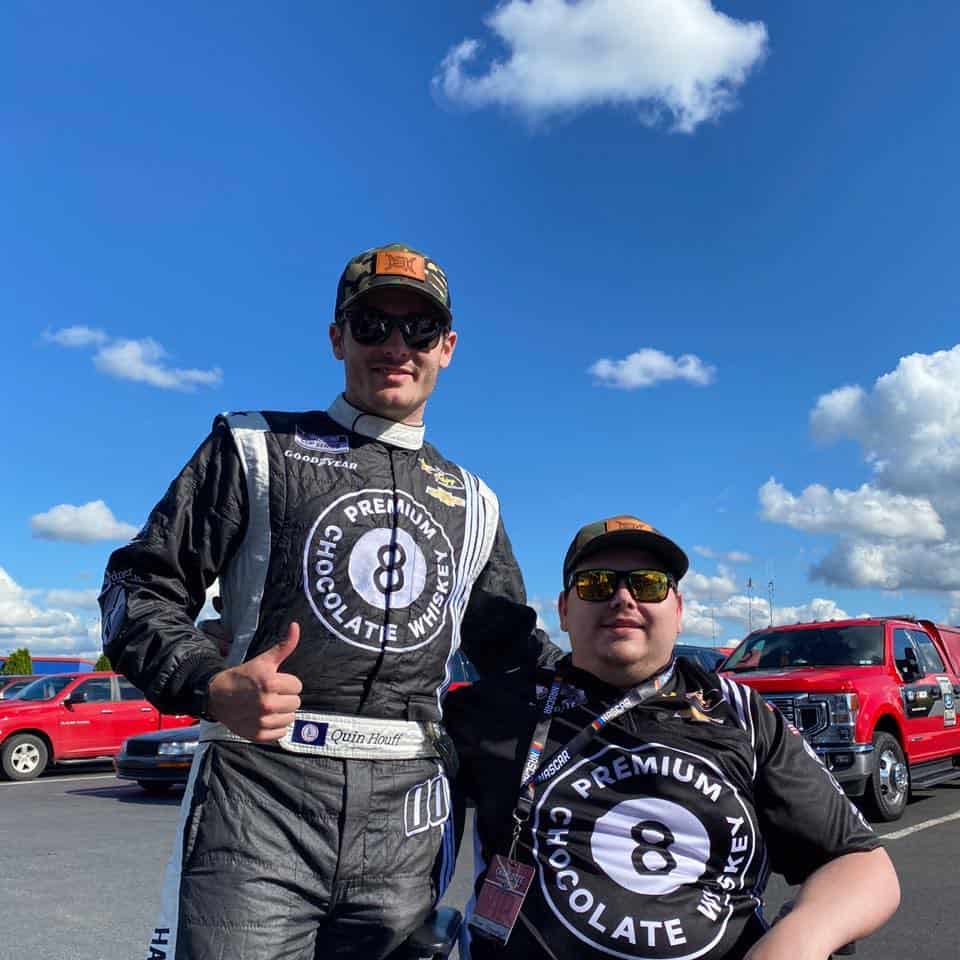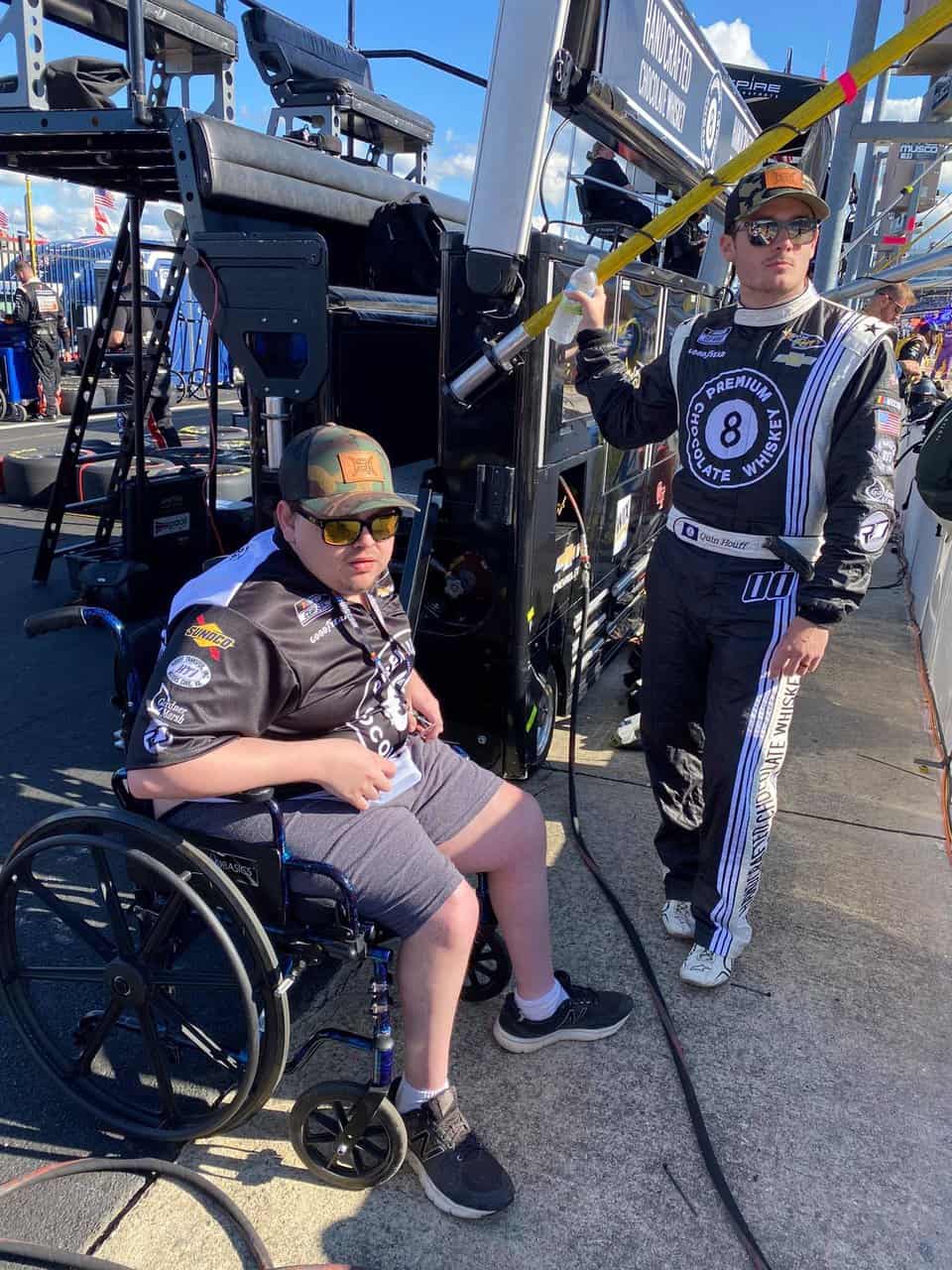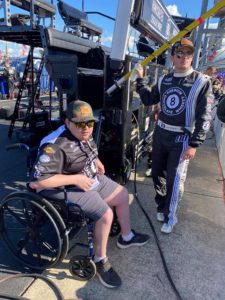 (Photo Credit: Aaron Grosskopf / Facebook)
"As a reminder no matter what happens on track or what kind of day you had, you always take care of those around you," said Houff. "Because at the end of the day; I don't make it to where I am or who I am without the people that support me and believe in me."
Next Race
The next race for Houff in the StarCom Racing No.00 Chevrolet will be this Saturday evening as the NASCAR Cup Series visits Richmond Raceway. Houff will roll off the starting grid in 35th. The Federated Auto Parts 400 Salute to First Responders can be seen on NBCSN at 7:30PM Eastern.
Feature Photo Credit: Nigel Kinrade Photography / NKP Photo