By Seth Eggert, Associate Editor
Martinsville, Va. – As voting opened for the National Motorsports Press Association's (NMPA) First Quarter Pocono Spirit Award, one of the nominees was humbled and taken aback by the news and support, Ryan Vargas.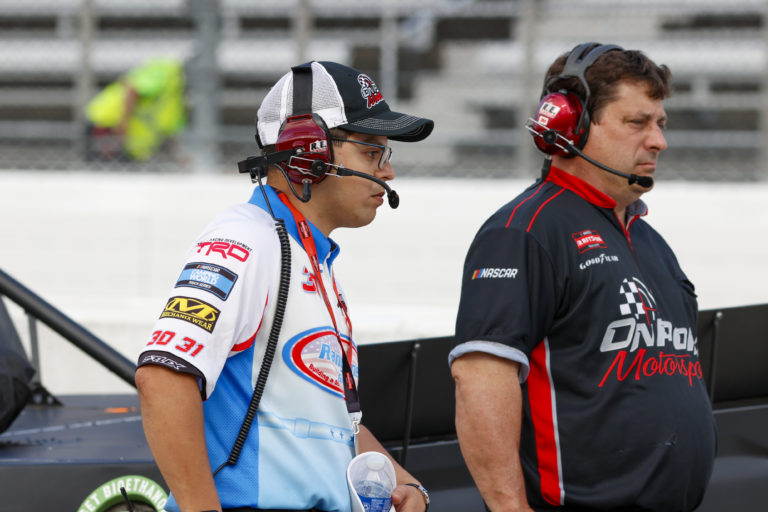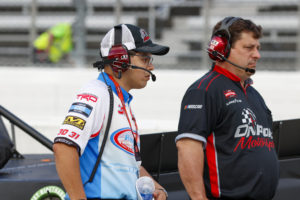 The part-time NASCAR Xfinity Series and Craftsman Truck Series was nominated for two reasons. First, Vargas was nominated for his perseverance in the face racist harassment that has extended beyond just social media. Second, the La Mirada, Calif. native was recognized for his work with the F.A.C.E.S charity as a board member.
Through his social media prowess, Vargas has built a platform that has allowed him to become an advocate for both NASCAR's Drive for Diversity program and those with craniofacial differences. The 22-year-old continues the charitable work, the diversity advocacy, and success on track despite racism that has targeted both himself and those close to him.
"It just means a lot (to be nominated)," Vargas explained. "I want to do as much as I can. I've been really fortunate to have a pretty sizable platform. I never thought I'd be able to have the amount of reach that I'vehad.
"If I'm able to use it for good and to inspire kids who kids or young adults who have facial differences or people like myself who are Hispanic and want to get into racing or something else that, they feel may not be normal for someone like themselves. I just want to be someone who people look at and see as an example."
After 67 starts in the Xfinity Series including two nearly full-time seasons, Vargas took a step back. Aiming to improve himself on and off the track, he moved into a part-time role at both CHK Racing and On Point Motorsports.
The opportunity at On Point has already brought dividends as Vargas earned his first career Truck Series top-10 finish at Texas Motor Speedway. The improvement on track, and off-track with the teams, sponsors, and charity work has not gone unnoticed by the media.
NMPA members recognized the efforts that Vargas has made by nominating him for their prestigious award.
"That means a lot because for me this year I made a big change and I wanted to focus a little bit more on myself," Vargas admitted. "For a lot of people in the media to see what I'm doing to see all the steps I'mtaking to improve not just on the track, but off the track that that means a lot. When you get that kind of recognition that means a lot."
The NASCAR Next alum was surprised by the announcement of his nomination. Vargas, like other drivers, was just being himself. More importantly, it underscores where he is and what he has achieved in his career to date.
The Drive for Diversity graduate was nominated alongside Bobby Labonte, Max Gutierrez, and Memo Gidley. Labonte was nominated for his perseverance through health struggles, Gutierrez for staying the course in NASCAR despite the tragic loss of his brother Fico, and Gidley after his triumphant return after a horrific crash in the 2014 Rolex 24 Hours of Daytona.
"It's a little mind blowing," Vargas said. "I say it all the time, but it's like I can't believe half the things that I'mdoing. I mean, I can't believe that I'm even at this point in my racing career.
"To be recognized alongside some of those names and to be on the ballot for something like that. It just shows all the effort that goes in behind the scenes with myself, with the teams that I drive forward with, everything that I'm trying to put forward in the sport. I'm just very thankful."
Ultimately, the nomination experience for Vargas has been humbling. He never aimed to have the impact that he has had on the community. Rather, he's aimed to be himself and help others.
"Absolutely it's very humbling," Vargas continued. "I never went into this thinking I'd have the amount of things I would (be able to accomplish), never thought I'd have as many starts in NASCAR, and I never thought I'd be able to have as many fans as I do. It's crazy that this many people care and want to see myself succeed. They also see all the efforts I'm putting in off the track to raise awareness and help those who may not have that kind of confidence."
The outpouring of support that Vargas received has been overwhelming. It's also reassured him that he is going about his career in the right way. Vargas' sponsors rallied around him, as did his fans, and the F.A.C.E.S charity.
Whether or not Vargas wins the Pocono Spirit Award, it still hasn't sunk in that he was recognized by the work that he's done and the adversity that he's overcome. He focused on his charitable work rather than dwelling on the racism that he's faced.
"I've had a lot of support," Vargas reflected. "A lot of people have gotten around me. I've had a lot of reminders like, 'This is why we work with you.' That's what I think is the biggest theme here is that I get told is 'This is why we want to work with you is because of stuff like that.' I'm glad it's being recognized that people are seeing that, to get recognized is definitely a big honor."
Though Vargas is still facing the continued racist harassment, he continues to push forward with CHK Racing, On Point Motorsports, and the F.A.C.E.S charity.