By Vincent Delforge, Special to Kickin' the Tires
After a first career race in September 2022 at the Portland International Raceway which resulted in a seventh place finish, Davey Magras is doing it again this year with a partial program including the two road races on the ARCA Menards West Series calendar.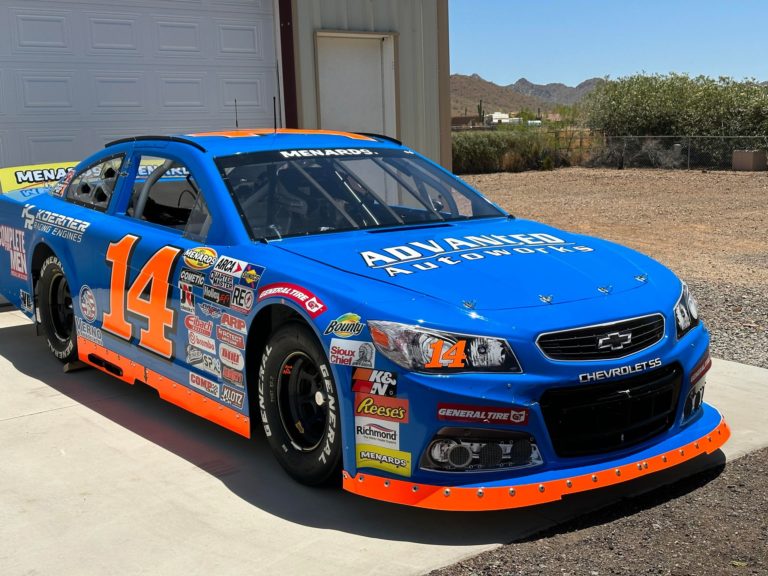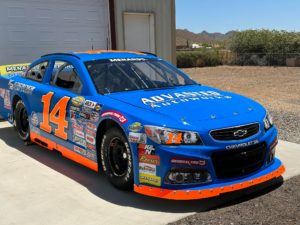 It begins this Friday, June 2 in Portland, Oregon for the Portland 112 and will continue the following week in California at Sonoma Raceway for the General Tire 200.
Magras has seriously prepared for these two meetings by improving his beautiful blue and orange No. 14 Chevrolet SS in recent weeks with several test sessions. Last year's brake issues have been resolved and it will have an all-new engine built by Koerner Racing Engines, a company based in Tucson, CA.
His son, Zach Magras, will be his crew chief like last year. Among the members of the team will find in Portland Mark Zettlemoyer and Sean Casey who will also have the role of spotter during the race.
Unlike a classic oval, the configuration of the Portland road track requires having two spotters. This will also be the case in Sonoma where we should find Chad Bennett, an experienced spotter from Jordan Anderson Racing's NASCAR Xfinity Series team, as reinforcements.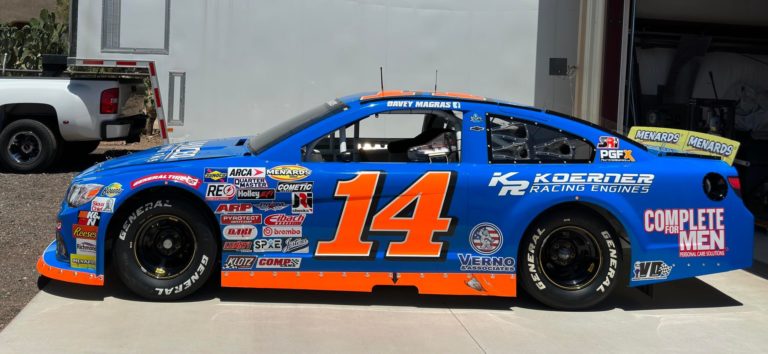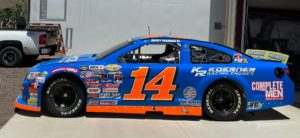 The No. 14 Chevrolet will be sponsored by Advanced Autoworks, an auto repair company based in Phoenix, AZ. The associated sponsors being engine builder Koerner Racing Engines, Complete For Men Body Care Co. and Verno & Associates, a tool supplier also based in Phoenix, Arizona.
Davey Magras who will also feature the 'VD stickers.' Drivers in ARCA and NASCAR that include the stickers result in donations to help cancer research.
Note that the possibility of extending the program by participating in an oval race at the end of the year is in talks with its sponsors. All this with a view to preparing a more substantial 2024 program. So does the possibility of seeing Zach make his West Series debut. The will come either in a second car or in No. 14 with the roles reversed, his father becoming the crew chief.
The Portland 112 is scheduled to start at 5:00 p.m. (PT) and will be preceded by a one-hour practice from 2 to 3 p.m. and a qualifying session at 3:10 p.m. The ARCA Menards West Series race at Portland International Raceway will be broadcast live on Flo Racing.