By Seth Eggert, Staff Writer
Fresh off his first top-10 of the 2022 NASCAR Xfinity Series season, Bayley Currey and JD Motorsports welcome Alka-Seltzer as a sponsor the No. 4 Chevrolet Camaro SS in five races.
Alka-Seltzer's NASCAR History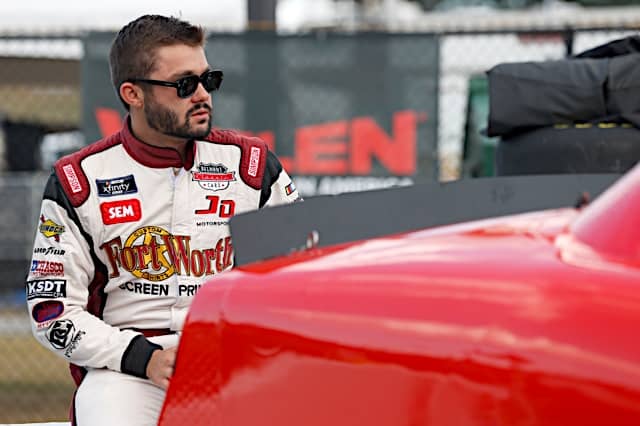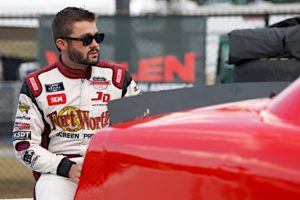 The partnership between Alka-Seltzer, Currey, and JD Motorsports begins with the Explore Pocono Mountains 225 at Pocono Raceway. The Bayer brand last sponsored a car in the NASCAR Xfinity Series in the 2004 season-finale. That day Matt Kenseth finished sixth in the No. 17 Alka-Seltzer Ford.
Alka-Seltzer sponsored cars in the NASCAR Xfinity Series from 1997 through 2004. It also sponsored cars in the NASCAR Cup Series from 1989 through 1991 including Jimmy Means' iconic No. 52 Alka-Seltzer car.
Other drivers of the Alka-Seltzer car include Johnny Benson Jr, Jeff Burton, Jones, NASCAR Hall of Fame drivers Kenseth, and Terry Labonte among others.
As a sponsor, Alka-Seltzer has one victory in the Xfinity Series with Buckshot Jones at New Hampshire Motor Speedway in 1998. Fast forward 24 years and that was the site of Currey's most recent top-10 finish.
A Top-10 Finish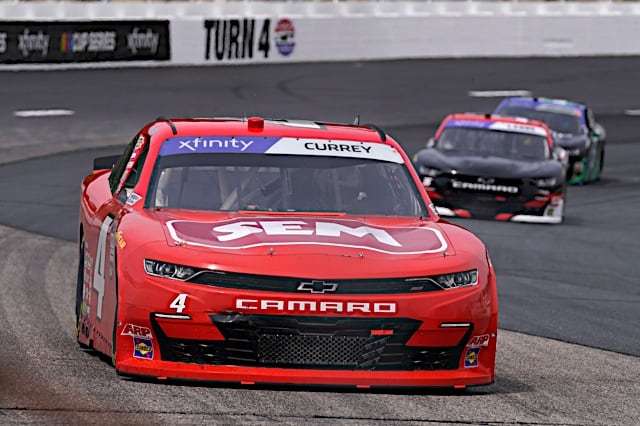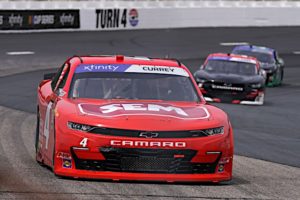 The driver of the No. 4 SEM Chevrolet Camaro SS initially finished 12th. He advanced forward two spots after two drivers were disqualified, netting the Driftwood, TX native his second career top-10 finish. Currey's last top-10 finish came at Phoenix Raceway in 2021.
The top-10 finish was the 46th for JD Motorsports as an organization and the first since Ryan Vargas' eighth-place finish at Texas Motor Speedway in 2020.
"We are proud to help Alka-Seltzer in its return to NASCAR," says JD Motorsports VP of Sales & Marketing Tony Priscaro. "Alka-Seltzer is one of those very unique and distinctive brands that perfectly fits our sport. Everyone seems to have an Alka-Seltzer story to share."
Sponsor Schedule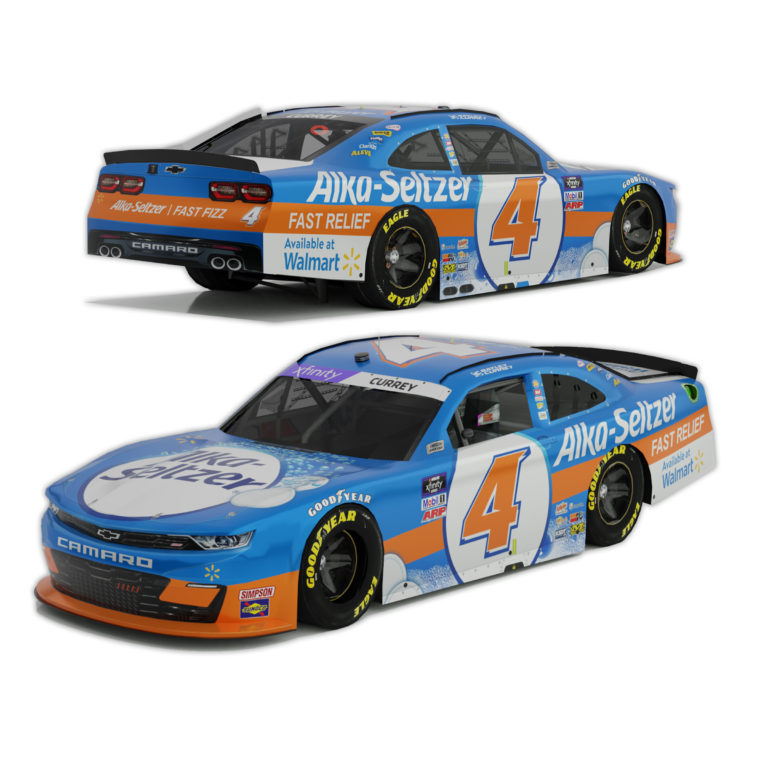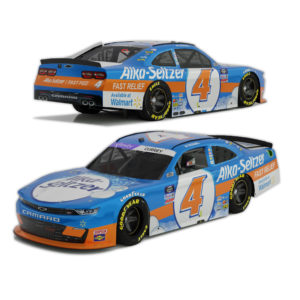 In addition to this weekend's race at Pocono Raceway, Alka-Seltzer will be the primary sponsor for Currey at Daytona International Speedway, the regular season finale at Bristol Motor Speedway, Talladega Superspeedway, and Las Vegas Motor Speedway.
"I'm honored to be behind the wheel of the Alka-Seltzer's car as it makes a triumphant return to NASCAR after 19 years," says Currey. "Alka-Seltzer and I have a mutual love and appreciation for everything fast. Alka-Seltzer will handle the fast relief and I've got the fast driving covered."
Previous Experience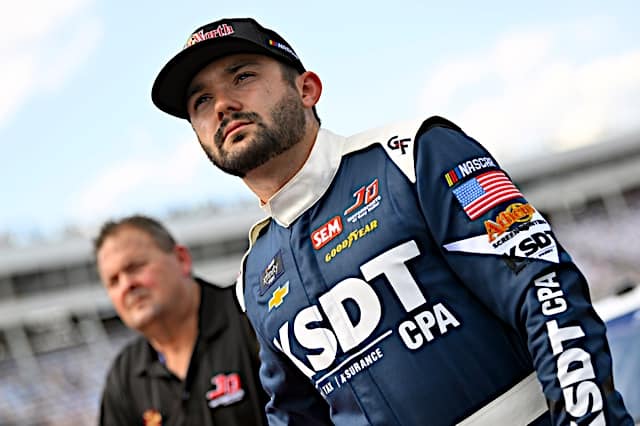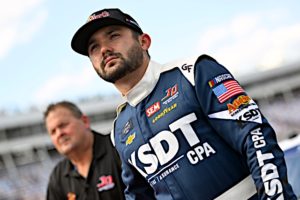 In total, Currey has six starts at Pocono across NASCAR's three National Touring Series. In four Camping World Truck Series starts he has a best finish of 16th in 2020. The 25-year-old last competed in the Xfinity Series at Pocono in 2020, scoring a 24th-place finish.
Currey enters 'The Tricky Triangle' 22nd in the championship points standings. He's 472-points behind leader A.J. Allmendinger and 192-points behind the playoff cutline currently held by Landon Cassill. With eight races until the start of the Xfinity Series playoffs, Currey can still point his way into a playoff spit. However, only a win can truly guarantee him a spot in the 2022 NASCAR Xfinity Series playoff.
The Explore Pocono Mountains 225 at Pocono is scheduled for Saturday, July 23 on USA Network, SiriusXM NASCAR Radio, and the Performance Racing Network following the completion of the Truck Series race.
Featured Photo Credit: Photo by NKP / NKP Photo.