By Seth Eggert, Staff Writer
Once again Brandon Brown will drive for B.J. McLeod Motorsports, this time at Bristol Motor Speedway.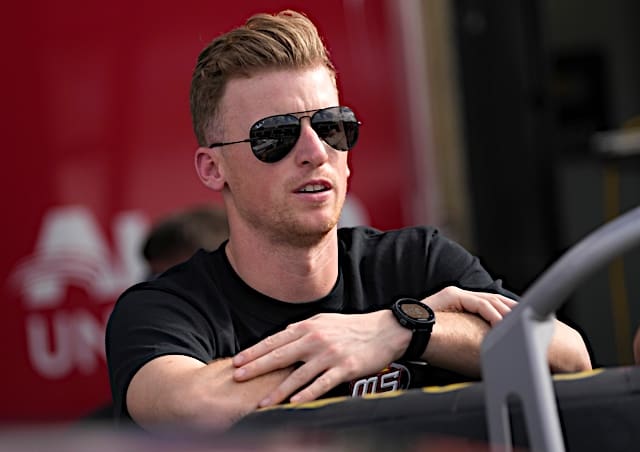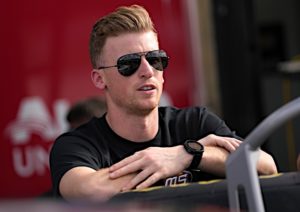 For the Food City 300, Brown will be in the No. 5 Chevrolet Camaro SS. Even with 41 entries Brown is locked into the 300-lap race by virtue of his Past Winner's Provisional. The No. 5 Chevrolet sits 35th in Owner Points, 44-points behind 30th.
Brown has six starts at Bristol with one top-10 finish. He also has four top-15 finishes. Despite that experience with Bristol being the regular season finale, Brown plans to be prepared as the intensity level ratchets up.
"I thought that people were going to get a little crazier already, but Kansas proved to be a pretty clean race," explained Brown. "I'm not sure about Bristol. It's a short track where tempers tend to play and if you have payback to give to somebody that's the place for it. I hope that they get really race-y, and we can dodge the wrecks. But at the same time driving with BJ's car and where we're going to run average speed wise, it kind of puts us right there in the hornet's nest. I'm going to have to be on my toes."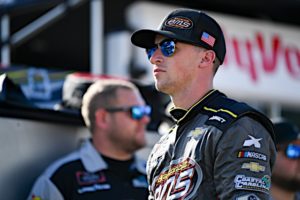 With the close quarters and intensity, payback is often exacted at Bristol. Brown doesn't have any grudges or payback to exact. Though, he may race some drivers a bit harder than he would at other tracks.
"I'm sure there's people that have issues with me, but there's nobody that I need to give true payback too," admitted Brown. "But there's a few people that I'm going to race a little harder than I would normally race."
Entering Bristol, Brown is currently 15th in points. Being 119-points behind the NASCAR Xfinity Series Playoff cutline, only a victory would earn him a playoff berth. Brown is 122-points ahead of 20th, currently held by Alex Labbe.
The Food City 300 is scheduled for Friday, September 16 at 7:30 p.m. ET on USA Network. The race will also be broadcasted on the Performance Racing Network and SiriusXM NASCAR Radio Channel 90.
Featured Photo Credit: Photo by NKP / NKP Photo.