By Seth Eggert, Staff Writer
Brandon Brown returns to his family team with a new sponsor onboard the No. 68 Brandonbilt Motorsports Chevrolet Camaro SS.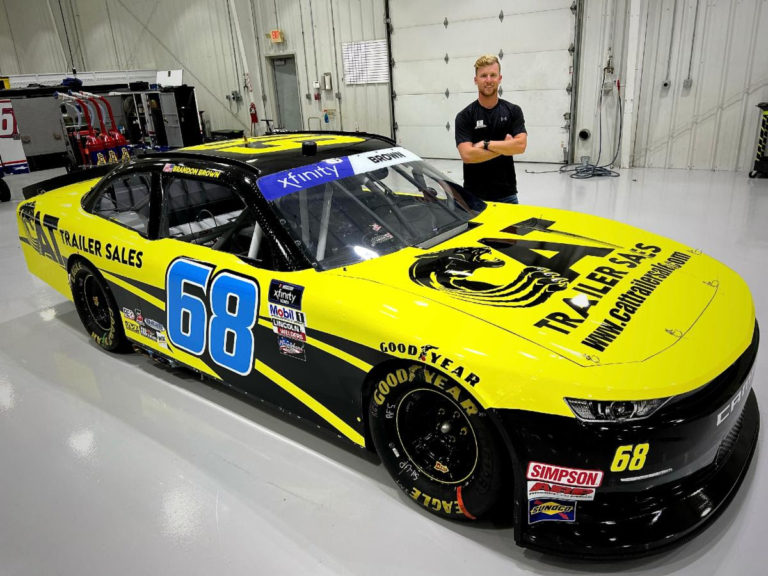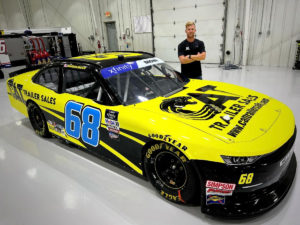 Gracing Brown's No. 68 in the Andy's Frozen Custard 300 at Texas Motor Speedway will be CAT Trailer Sales. The company joins Jabs Construction, Larry's Lemonade, Solid Rock Carriers, Trade the Chain, and Zero FG Energy Drink as a sponsor of the Woodbridge, VA native this season. Each time a new sponsor has been featured on Brown's car he has run up front, regardless of the ultimate results.
"I'm returning to the No. 68 this weekend and welcoming a brand new partner, CAT Trailer Sales," explained Brown. "I hope this means we're going to start swinging back in the right direction. It feels like a win for me as a driver, for the marketing team, and for the sales team that put this together. It's just a breath of fresh air and a chance to go out and do great things with a new partner by my side."
Brown was last in the No. 68 a little over one month ago at Daytona International Speedway. In that race, with Larry's Lemonade onboard, he finished fourth. The race at Daytona marks Brown's most recent top-five finish.
"Being back in the 68 is like riding a bike," admitted Brown. "I'll jump in and try to reacquaint myself as quickly as possible. Then I'll work on trying to knock it out of the park so that CAT Trailers Sales has a great time. I want them to see that I'm a competitive driver and what I'm capable of for the years to come.
"This situation allows me to really let loose and go after it. I don't feel like I have to really baby the car through practice and qualifying, and I hope that we have a clean weekend. The mindset for me is to race hard and do whatever we have to do to get to the front and race for a win."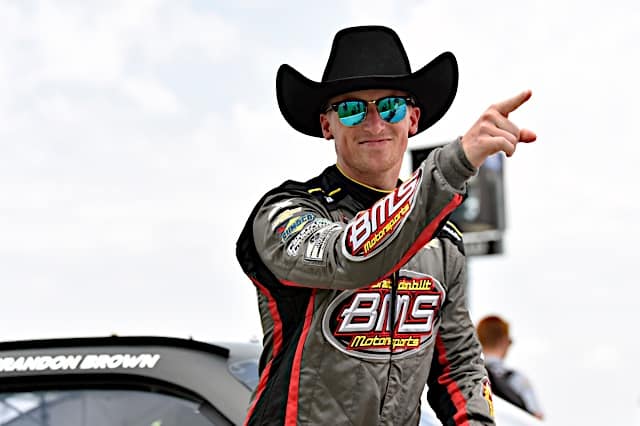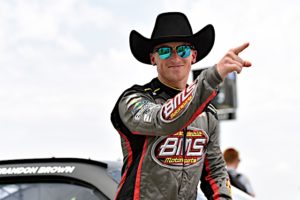 Brown has eight starts at Texas with one top-five and two top-10 finishes. Both came in the 2020 season. His best finish at the 1.5-mile D-Shaped quad-oval is fifth.
Though he didn't make the NASCAR Xfinity Series Playoffs, Brown has a new goal, to finish top-20 in driver points. Currently, the 29-year-old is 16th, 22-points behind Anthony Alfredo in 15th. Brown is 108-points ahead of 20th, held by part-time Xfinity Series driver Alex Labbe. Full-time driver Bayley Currey, in 21st, is 147-points behind.
Coverage of the Andy's Frozen Custard 300 at Texas Motor Speedway is scheduled for 3:30 p.m. ET on Saturday, September 24 on USA Network. The race will also be broadcast on the Performance Racing Network and SiriusXM NASCAR Radio channel 90.