By Seth Eggert, Staff Writer
The expansion of Sam Hunt Racing in the NASCAR Xfinity Series marks an opportunity for Kaz Grala to compete for a championship for the first time in five years.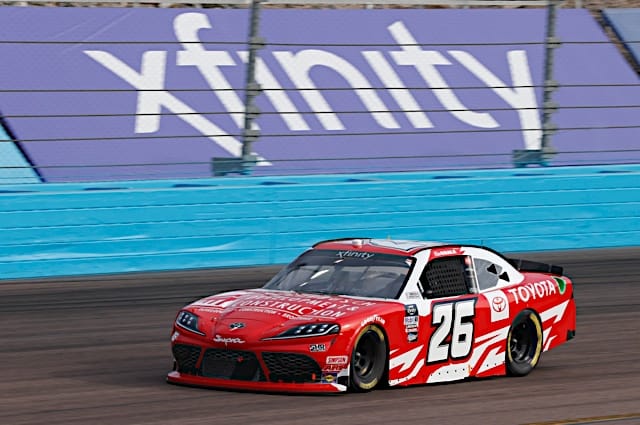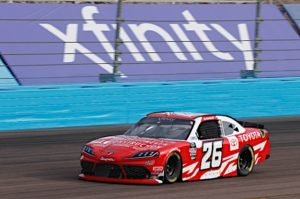 Grala last competed full-time for GMS Racing in the NASCAR Craftsman Truck Series in 2017. He became the youngest winner in series history at Daytona International Speedway, making the NASCAR Playoffs.
He ascended to the NASCAR Xfinity Series in 2018, starting the season with JGL Racing. Sponsorship woes moved him to Fury Race Cars and eventually into a part-time role as a driver.
"If you had told me at the end of 2017 that it would be until 2023 that I was full-time again, I would never have believed you," Grala admitted. "But I learned to grow up quickly and learned that this sport is not that easy to try to be a professional. There were a whole lot of hurdles that I never thought would be there."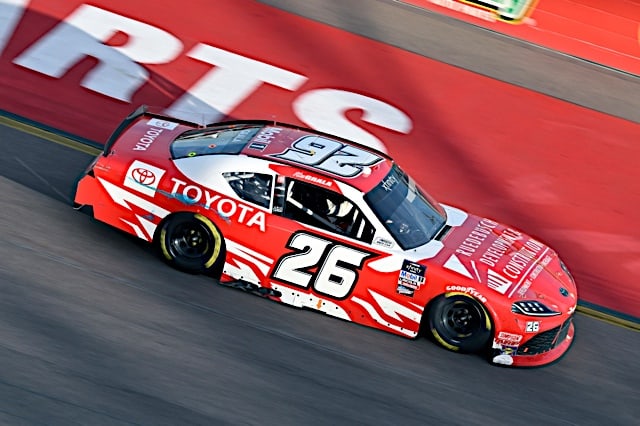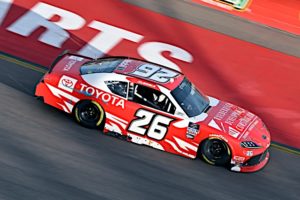 Since 2018, Grala has competed part-time in all three of NASCAR's National Touring Series. Two races in which he turned heads were the 2018 Xfinity race at Daytona where he finished fifth in a former show car and finishing seventh while substituting for Austin Dillon in the 2020 Daytona Road Course race.
As Sam Hunt Racing expands to two full-time cars, Grala will drive the No. 26 Toyota GR Supra for the full season. The Boston, MA native ran one race for Sam Hunt in the 2022 season finale at Phoenix Raceway, starting 18th and finishing 23rd.
He will have Connor Mosack as a teammate for at least 20 races. Drivers for the other 13 races will be announced at a later day.
"Honestly, I think it makes it so much sweeter now to have this opportunity in front of me because it's made me really appreciate the quality of this sport and how special it is to me and how badly I want it," Grala stated.
"I'm really looking forward to next year with Sam Hunt Racing. I think we're going to have an excellent chance to make a name for ourselves and race for wins and try to put ourselves in the playoffs.There's a whole lot of opportunity ahead and that's really exciting."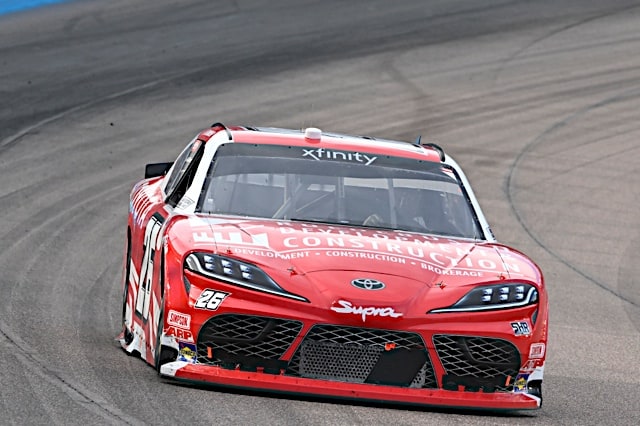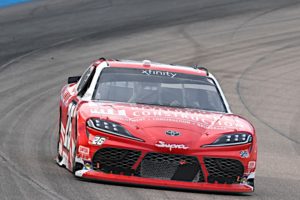 Like other drivers, sponsorship is what has kept Grala part-time over the past five years. During that time the 23-year-old has competed for 12 different teams. He also earned six top-five and 15 top-10 finishes during that time period.
Despite being part-time, Grala has increased his time behind the wheel each season. In 2019 he ran five NASCAR races. 2022 saw Grala run 25 races across the three National Touring Series.
"The main thing for me has been sponsorship and that that absolutely drives our sport, no pun intended," Grala said. "That is the backbone of what it takes to have a successful career.
"I've worked really hard on that stuff over the last few years and each year I've run more races than the previous and have been building up my arsenal of connections, finding myself in more and more opportunities. Finally going into this year, it all fell into place at the necessary time to be able to make a full season run next year."
The sponsors for Grala's No. 26 Toyota will be announced at a later date.
The first race for Grala as a full-time driver for Sam Hunt Racing will be the Beef. It's What's for Dinner 300 at Daytona on Saturday, February 18, 2023, at 5:30 p.m. ET.
It will be broadcast on Fox Sports 1, the Motor Racing Network, and SiriusXM NASCAR Radio Channel 90.