By Seth Eggert, Staff Writer
One day removed from announcing a multi-race deal with On Point Motorsports in the NASCAR Craftsman Truck Series, Ryan Vargas will also be the anchor driver for the newly rebranded CHK Racing in the Xfinity Series.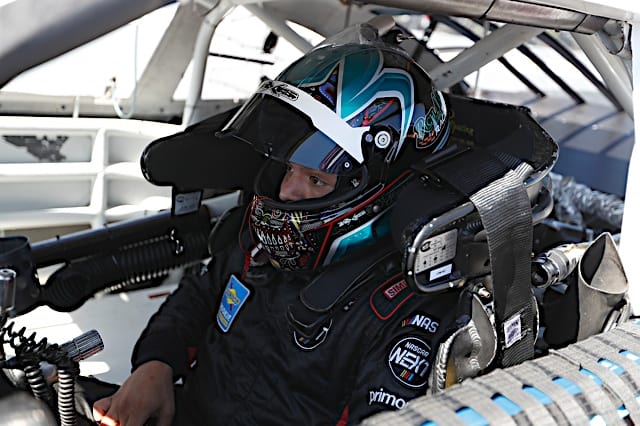 CHK Racing rebranded after they announced that Mike Clayton Sr. and Gary Keller were joining Mike Harmon in the partnership group. The No. 47 Chevrolet finished 43rd in the NASCAR Xfinity Series owner points in 2022 under the Mike Harmon Racing banner. Barring any points transfers, Vargas will have to qualify on time.
Under the Mike Harmon Racing banner, the team had five different drivers in 2022. Vargas was among those five drivers. He earned the team's second-best finish of the season, 23rd, at Portland International Raceway. Gray Gaulding has the organization's best finish of the season.
"I will also be joining the newly rebranded CHK Racing as an anchor driver and development lead over there trying to help them try to rebuild their program to get back to where they want to be," Vargas said.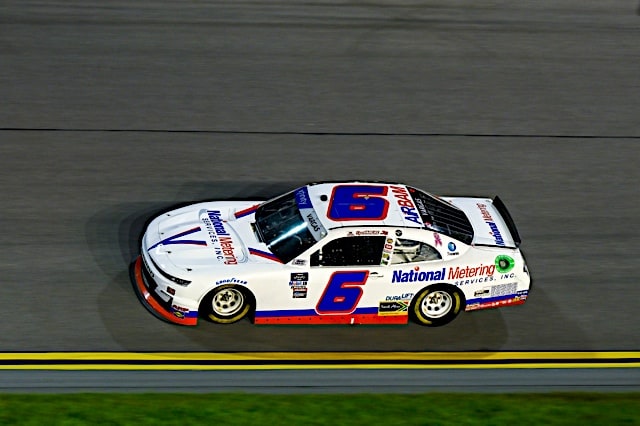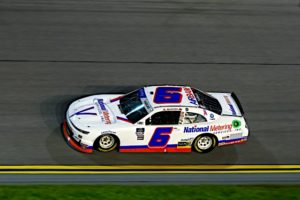 In total, Vargas has 67 starts in the Xfinity Series. 66 starts came with JD Motorsports, and one came with Mike Marmon's team. The La Mirada, Calif. native scored two top-10, five top-15, and 17 top-20 finishes all with JD Motorsports. He has four career laps led in the Xfinity Series, all at the two restrictor plate tracks.
The NASCAR Next alum's best finish to date, sixth, came at Daytona International Speedway despite a broken carburetor. Vargas also has a top-10 finish at Texas Motor Speedway, an eighth-place finish in the 2020 season.
"I'm very excited about it just because it's going to open up some new opportunities for me to play a role that's bigger than just driving," Vargas explained. "I'll be able to assess what needs to be done to improve, where I can be of assistance outside of a racecar, which to me is very exciting.
"It's super cool to have a team that really believes in what you're doing and believes in myself, not just as a driver, but as someone who could help a team. There's a lot of opportunity there. I couldn't be more excited."
With a fluid schedule, Vargas' aims to help grow both CHK Racing in the Xfinity Series and On Point Motorsports in the Truck Series. The NASCAR Drive for Diversity alum also has a focus on growing both on track and off track in 2023.
By taking more of a leadership role as the anchor driver, Vargas will grow away from the track. He'll also grow on track as he helps the team rebuild for the 2023 Xfinity Series season.
"It's about growing the organizations (both CHK Racing and the previous announced On Point Motorsports)that I'm with and actually having a hand in how things roll, and I think that has been the most exciting thing going into this year," Vargas said. "It's just going to be different and it's going to be something new andrefreshing."
With a fluid schedule, the number of races and which races Vargas will compete in for CHK Racing in the Xfinity Series are still to be determined.
However, working in the shop, at the track, and competing in both the Truck and Xfinity Series, the 22-year-old is bound to be busier than ever. It also marks the first time that Vargas will be competing in two different NASCAR National Touring Series in the same season.