By Jerry Jordan, Editor
Things are going to look a lot different from the NHRA Toyota camp in 2022 as the auto manufacturer has decided to field for the first time ever the GR Supra in Funny Car competition, Kickin' the Tires has learned.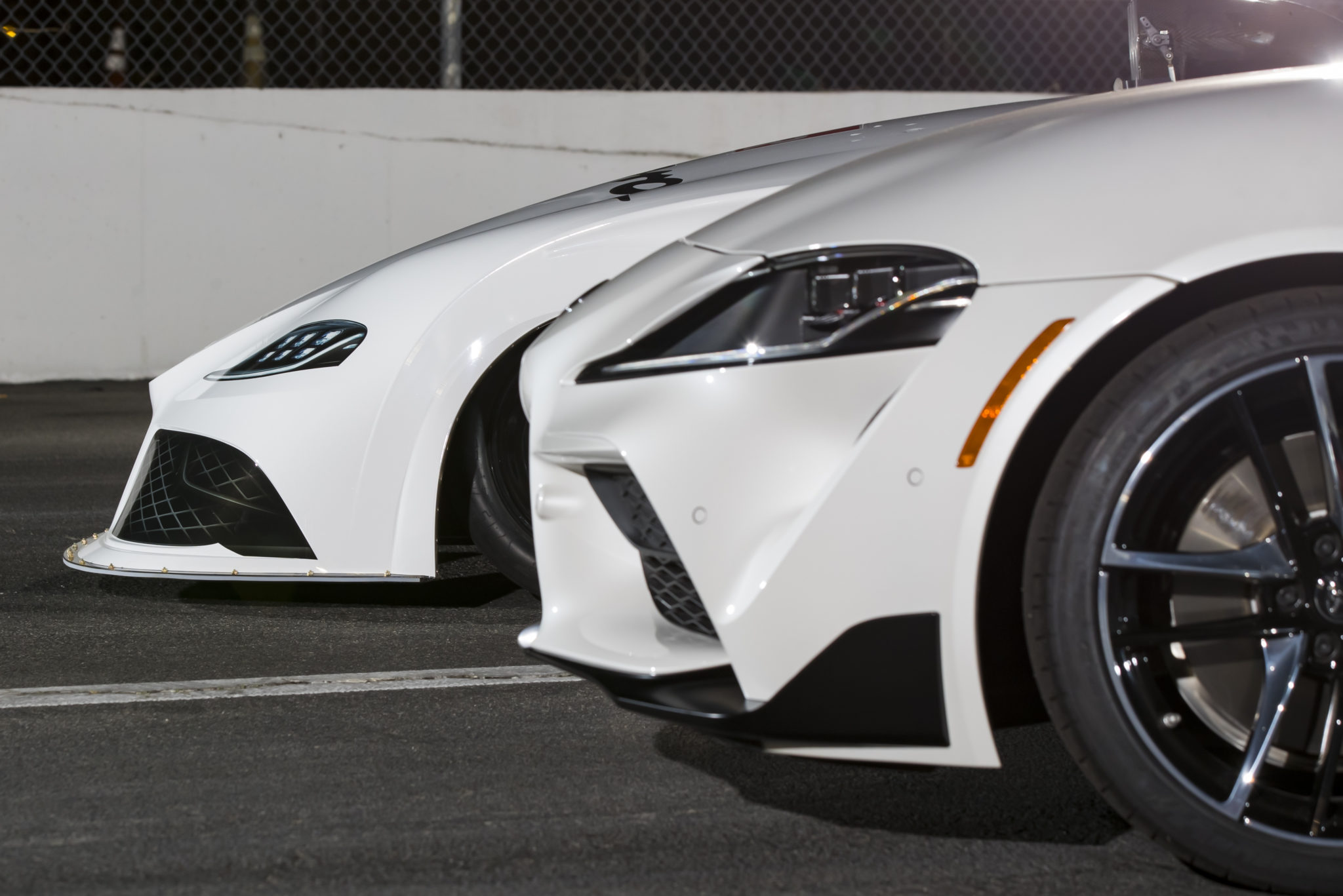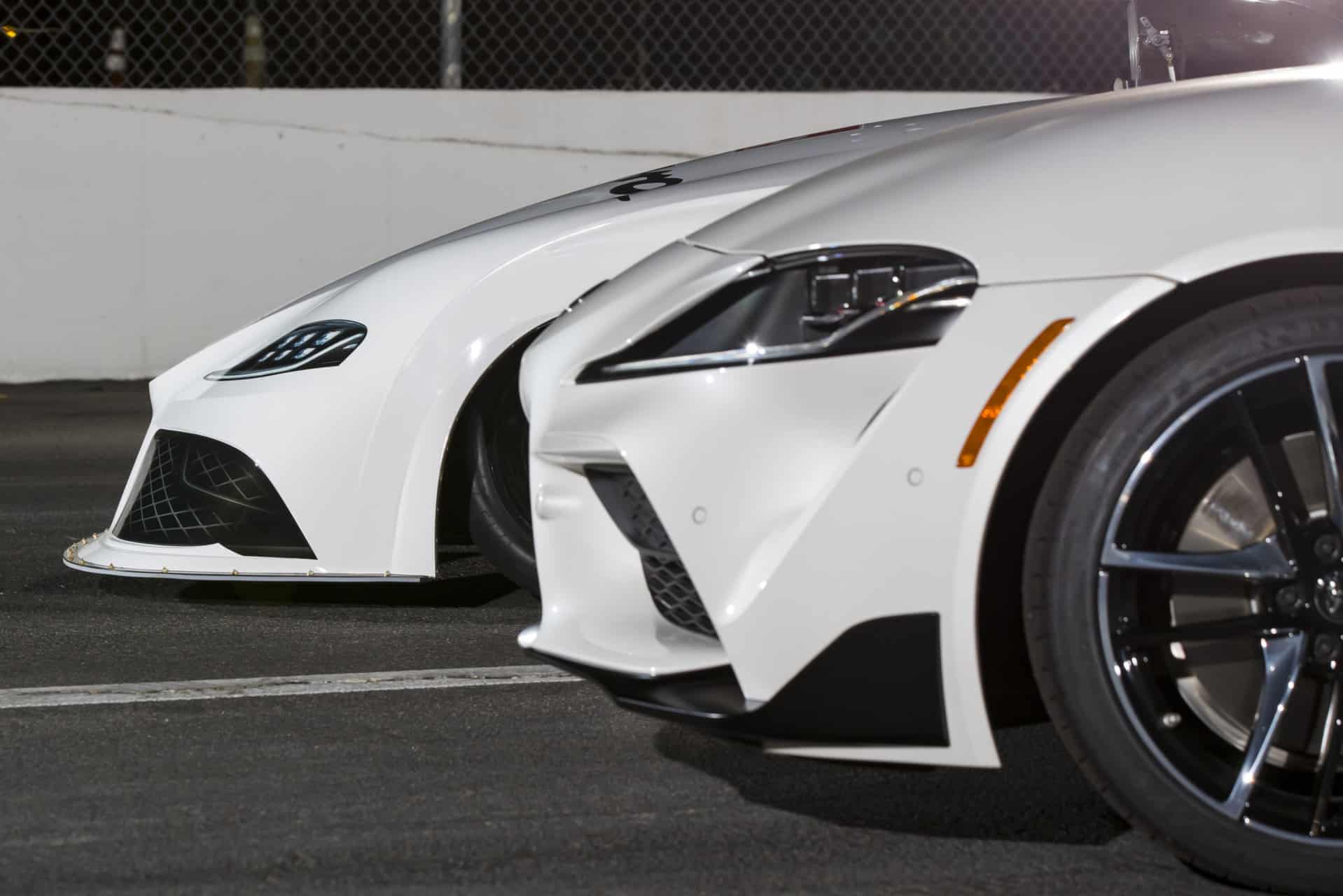 The first outing of the new GR Supra funny car will be in February 2022 at Pomona Raceway in California but the sleek styling and near-identical nose of the racecar to the production car was already turning heads Sunday during its reveal party. That design quality of capturing the lines and contour of the production car continues Toyota's 20-year commitment to making its race vehicles resemble what customers see on the showroom floor.
"After 10 years of fielding the Camry in NHRA Funny Car competition it's really exciting for us to be moving to the GR Supra and ultimately the next generation of Funny Cars for NHRA," said Paul Doleshal, group manager of motorsports for Toyota Motor North America. "Our team at TRD (Toyota Racing Development) along with the design team at Calty worked hard to incorporate as many features from the production GR Supra into the Funny Car that J.R. Todd and Alexis DeJoria will drive in 2022."
With its presence in NASCAR, ARCA, USAC/POWRi, Formula Drift and off-road racing, Toyota is dedicated to style, speed and safety. No doubt, all three of those are embodied in the new GR Supra funny car with additional safety enhancements in the driver's cockpit, as well as, better driver visibility and headroom.
Kalitta Motorsports', J.R. Todd, who has 19 wins (10 in Funny Car and nine in Top Fuel) and a career-best speed of 334.4 mph said he was thrilled to be involved in the work that went into bringing the GR Supra to the track.
"It's been a really unique experience getting to work with the engineers at TRD on the new GR Supra Funny Car," Todd said. "To be a part of the work to try to make these cars as safe as possible for us as drivers means a lot to me. We all worked together on some of the issues we've faced for some time including visibility. That said, I've had some big moments in my DHL Toyota Camry including my first U.S. Nationals win and championship. Toyota's support of NHRA, Kalitta Motorsports and myself specifically means a ton, and I hope we can deliver even more success to them with this new GR Supra."
With its North American headquarters based in Plano, Tx., Toyota has not only put its mark on the racing and car culture community, but it is also one of the largest automobile manufacturers in North American employing more than 47,000 American workers at 15 different plants across the country.