By Seth Eggert, Staff Writer
The end of iRacing's current licensing agreement with the NTT IndyCar Series, set to expire at the end of 2022, is set to bring dramatic changes to the open wheel racing landscape.
Changes Are Coming
IndyCar reportedly has an exclusivity agreement with another company (per iRacing's statement), Motorsport Games, which is producing its' upcoming console game. iRacing is working on finalizing a new license with the series.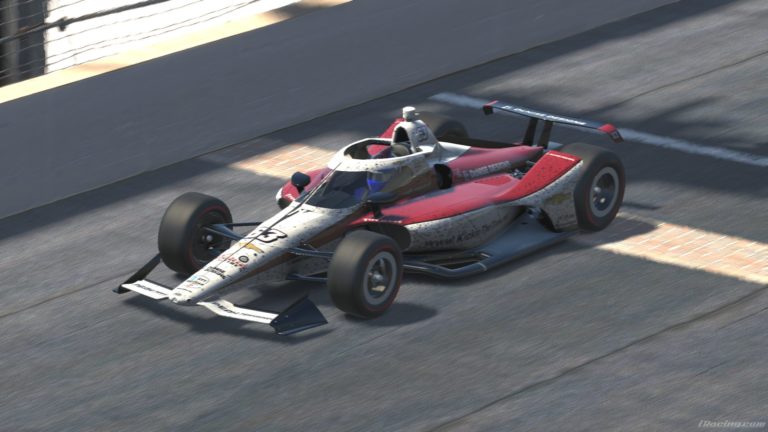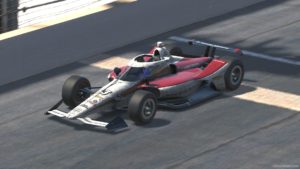 All tracks with an IndyCar layout have had those layouts rebranded to open wheel layouts. In addition to that, all logos of the IndyCar Series have been removed from the iRacing website.
The two most impactful changes are the end of the official IndyCar-branded Series on iRacing and the end of the iRacing Indy 500. The iRacing Indy 500 was one of the largest events on the motorsports simulation platform.
"Our current license agreement with IndyCar is set to expire on December 31, 2022. IndyCar has signed an exclusive license with another developer that goes into effect on January 1, 2023," iRacing Associate Producer Greg West posted in a thread on the community forums.
"While we are still working on finalizing a new license with IndyCar, it is clear there will be some notable changes to the way we are able to present IndyCar racing on iRacing. Most significantly, we will no longer be able to run an official IndyCar-branded series and there will not be an iRacing Indy 500. You will also see the removal of the IndyCar Series logo from our sites."
Rebranding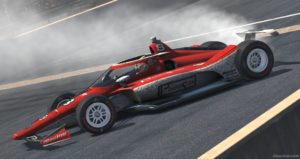 Since the announcement, iRacing has changed the schedules for the series utilizing IndyCar's Dallara IR-18. Now branded as the U.S. Open Wheel Series, IndyCar will compete at the Indianapolis Motor Speedway effective immediately for the remainder of the week of December 20.
In addition to the movement of the race at Indianapolis, iRacing removed races from traditional IndyCar venues, Iowa Speedway and World Wide Technology Raceway at Gateway. Those were replaced with NASCAR tracks.
"We plan to continue to support the Dallara racecars (IR18, DW12 and Dallara IR-05)," West stated. "There will be no changes (unlimited use and racing) in regard to the non-IndyCar series at the Indianapolis Motor Speedway for other series — NASCAR, IMSA, etc. Until the new license agreement is finalized, we won't know all of the details so there may be further changes."
Broadcast Prohibition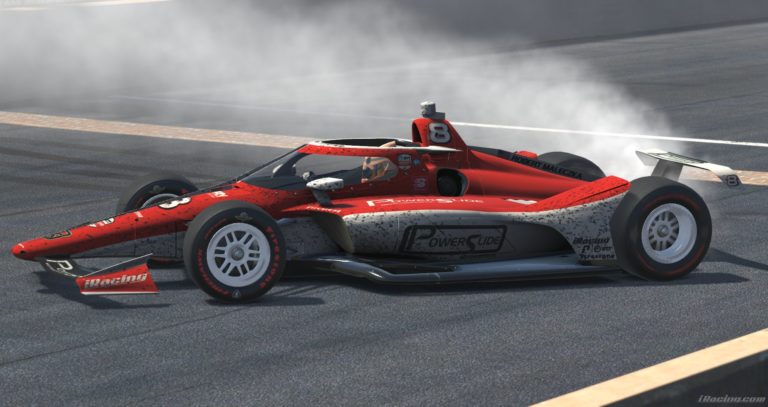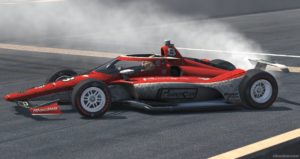 While iRacing plans to continue to support the Dallara racecars, the changes are not limited to scheduling and branding. Per a memo sent to various broadcasters by iRacing that was leaked onto social media, and confirmed independently by Kickin' the Tires Staff, current and former IndyCar style cars are prohibited from being broadcasted starting January 1, 2023.
"Today I unfortunately am the bearer of bad news," the memo read. "Per our announcement this morning, broadcasters are no longer permitted to broadcast races utilizing the following 3 cars (Dallara IR18, Dallara DW12, Dallara IR-05) effective January 1st, 2023. We will forward an updated policy to help reflect these changes to you soon."
This prohibition affects both official and league racing. Though it is unclear if the prohibition affects those streaming their own races on Twitch.
Fallout
The broadcast prohibition has left many iRacing leagues scrambling. Some, including WSRL, have outright cancelled their seasons. Meanwhile others, including Elite, are evaluating other options for cars that could be used in place of the IndyCar.
GAVINCAR, Sim Racers 4 Mental Health, and other groups are currently evaluating the possibility of an Indy 500 or a US 500 at the end of the year before the broadcast prohibition goes into effect.
Ultimately, all of these changes affect one of the biggest sim racing communities that has grown both nationally and internationally. Some members of the community became fans of IndyCar through iRacing. Others expanded their horizons, adding IndyCar, NASCAR, or other series to their repertoire of motorsports series they partake in.
Kickin' the Tires has reached out to the Penske Entertainment Corps., IndyCar's parent company, for comment. This story will be updated accordingly.
UPDATE: INDYCAR's Statement
While there are changes coming, IndyCar appears to recognize the platform that iRacing has per a statement Dave Furst, Vice President of Communications at INDYCAR provided to Kickin' the Tires.
"iRacing will continue to provide a valuable platform for the gaming community to experience INDYCAR," Furst said. "While there will be changes to our presence in the near future, our current car will still be featured on iRacing across current tracks, including the Indianapolis Motor Speedway. This was important to us as we worked through our strategy to ensure fans would continue to access our racing across their favorite mediums.
"We also remain confident our partnership with Motorsport Games will produce an engaging, realistic and enjoyable title feature for the NTT INDYCAR SERIES. Ultimately, 2023 will produce the first INDYCAR-centric video game in nearly two decades while maintaining a presence for the sport in iRacing and beyond."