By Seth Eggert, Staff Writer
Much like Stewart-Haas eSports, Rise eSports retained its' driver lineup for the 2023 eNASCAR Coca-Cola iRacing Series season. Though, Rise is under new management and aims to reach the Championship Four.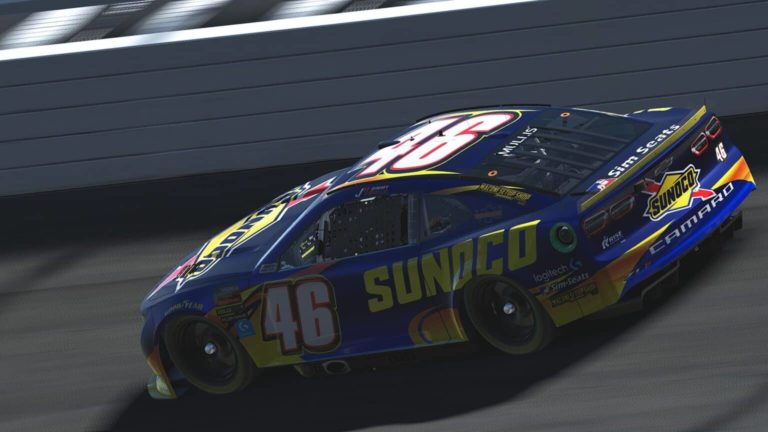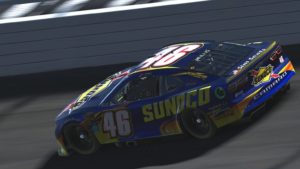 The new general manager of Rise eSports is NASCAR's Chief Hype Officer, Dylan 'Mamba' Smith. Smith brings his 'Good Day To Be Alive' (#GDTBA) mentality to the team. As a hype man, the team will likely be far more active both on track and on social media.
Regardless of who owns the team, Jimmy Mullis thinks of Rise eSports as his home. He's been on the team since the 2021 season. He remains in the virtual No. 46 Sunoco Chevrolet Camaro ZL1 for the 2023 season.
"It's the world to me, Rise is my home" Mullis admitted. "As long as they're in eNASCAR, that's where I want to be. I'm excited to have Mamba running the team. I think it's going to bring a lot of new energy this year.
"We're going to look at things a different way, and I think Mamba and everybody surrounding us have the same goals in mind and the same mindset. That's important. I think that's going to be big for us."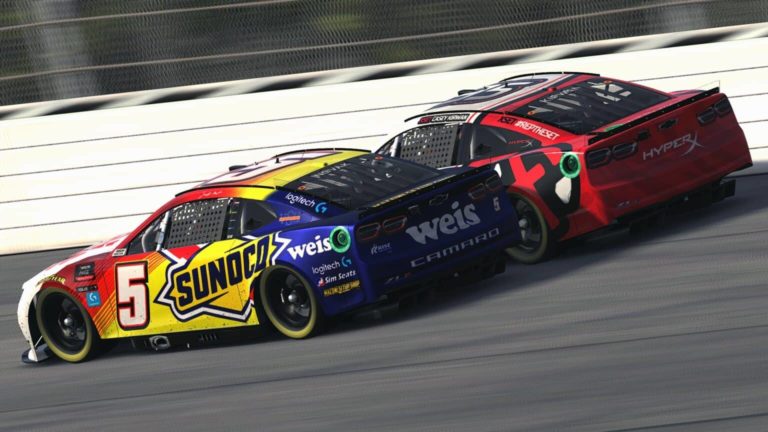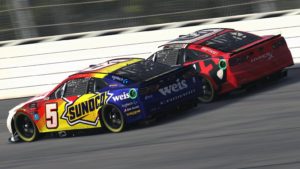 Meanwhile, 2019 eNASCAR Coca-Cola iRacing Series champion Zack Novak shifts from the No. 5 to the No. 75 Chevrolet Camaro ZL1. The number change is in part to commemorate the 75th anniversary of NASCAR.
An iconic part of those 75 years is the photo finish between Kurt Busch and Ricky Craven at Darlington Raceway. Casey Kirwan and Novak recreated that iconic finish at Pocono Raceway last season. Kirwan narrowly won, leading to his championship. Novak, meanwhile, had virtually identical runs to the 2022 champion throughout the rest of the season.
"Not to take anything away from Casey or anything, but I think, if that goes slightly differently, I could be in his position right now," Novak explained. "I could have made $100,000 more. I had my best season in three seasons and had some close finishes. We overachieved a lot of the year and I was happy with that."
Mirroring Kirwan's championship run; Novak's hot streak took place in the middle of the season. In a stretch of five races the past champion earned four top-five finishes, the only outlier being Road America. Novak hopes to build on that consistency in 2023.
"I had a hot stretch in the summer and then it cooled off in the fall," Novak recalled. "I've got to be a little bit more consistent this year from start to finish. I started off poorly last year. If I can keep it more consistent throughout the year, I think we'll really being in contention for the team championship."
The drive for a team championship takes two. One way in which Mullis hopes will aid in that is a move from the LockDown Racing setup team to Team Conti. That brings some members of the Chaos Crew from years ago back together. Mullis is also changing equipment, returning to a Logitech wheel from the Fanatec that he had been competing with.
Those changes could improve Mullis' results. Team Conti drivers last year earned multiple wins and made the eNASCAR Playoffs. Mullis' addition to that setup team could be his missing piece of the puzzle.
"Realistically, I want to get back to where it was, competing for Top-fives and Top-10s on a weekly basis, and having the speed to back that up," Mullis stated. "That's all that matters. I'm going to be putting my side of effort in way more than I did last year. I'm looking to try and win a race or two.
"I really want to make the playoffs from a win. I don't want to try to point in. With how talented our series is and all these new guys coming in, I think this year is going to be even worse than last year. Realistically I want to just get back into my form of being competitive and being up at the front."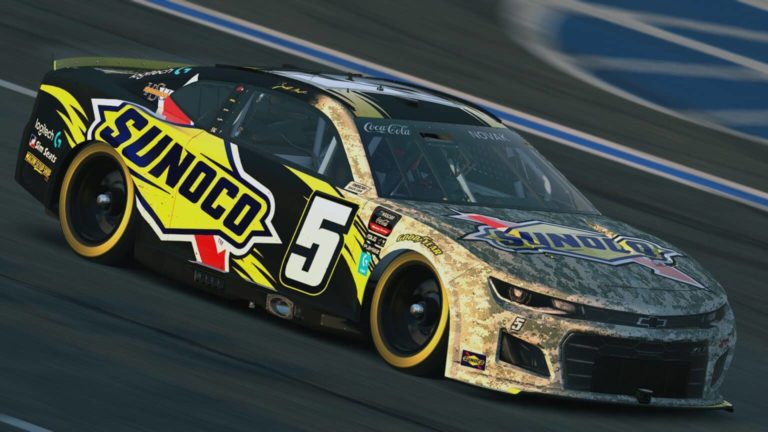 Where Mullis aims to find the speed that he once had, Novak's goal is to make the playoffs. The Rise eSports driver plans for that eNASCAR Playoff berth to be the result of a win after going winless in 2022.
Three superspeedway races, The Milwaukee Mile, and a trip to Monza (without chicanes) will make that a tall task. Though he's a past champion, Novak's title came before iRacing adopted the 'win-and-you're-in' format.
"The goal right now is just making the playoffs," Novak said. "I want to build on some of the success we had last year. From there I think I'll be all right. We'll have a shot at the title if we get there. It's just getting there that's the tough part.
"I haven't been there in a while and haven't been there in the win-and-you're-in format, so it's going to be a challenge, but I'm looking forward to it. It's going to be fun."
The first points race of the season is scheduled for Tuesday, February 14 at 9:00 p.m. ET. All eNASCAR races are streamed on enascar.com/live.