By Vincent Delforge, Special to Kickin' the Tires
Let's continue our series of "Get to know" articles with this time another young 15-year-old driver in the spotlight, Ethan Nascimento.
Ethan is the younger of the two Nascimento brothers entered in the ARCA Menards West Series in 2023. Series in which he started in Phoenix on March 10. As a reminder, his older brother is Eric "Bubba" Nascimento, Jr., who will be 22-years-old on April 27.
Unlike the Reif brothers who are driving for two different teams this year, the Nascimentos are competing as a family. Because it is within the Nascimento-Joiner Motorsports family team that they will participate in this 70th season in the history of the West Series.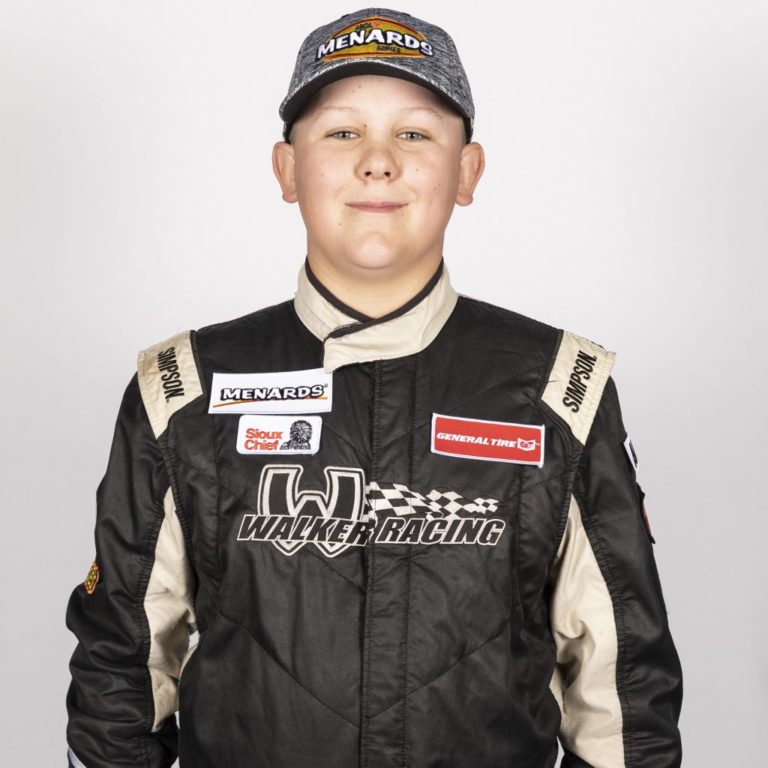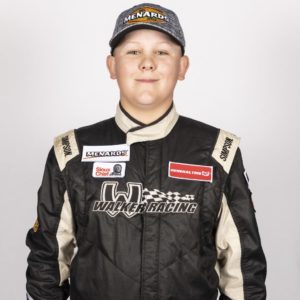 Ethan Nascimento is 15-years-old and goes to Ripon High School, and currently lives in Manteca, California. On Ethan's free time he likes to play Basketball and once he is done playing basketball, he spends most of his time putting in hours working on his racecar. He also likes playing on his Simulator with all of his friends.
But how did Ethan's passion for motor racing come about, you ask me? When Ethan was little his older brother Eric, Jr. raced in go-karts, and Ethan was always at the track watching him so one day he decided to get in a go-kart and start driving. It's as simple as 1 + 1 equals 2! And the least we can say is that for the Nascimentos, driving a racing car is in their DNA.
Because there are few motorsport enthusiasts living in the West of the USA who have never heard of their father Eric Nascimento or their uncle Mike Nascimento.
If we had to sum up Ethan's career since his racing debut, we could say, Born June 9, 2007, Ethan started racing at the age of five with go-karts, at the age of eight years old he moved into the Mini Swift category where he raced until he was 11. Once he was 11, he saw these bandoleros and asked his dad: "can I race these?", and his dad said yes. So, he went up to the owner and asked him to race his car and he said yes! Ethan hoped for that in 2019 and went racing at Madera Speedway.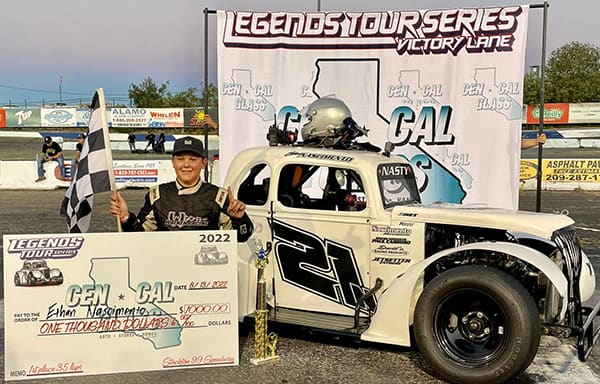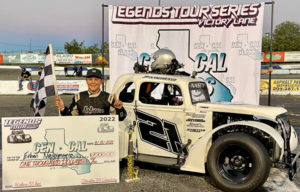 In 2020 once he had experience in a bigger car, he got an into a Legends car and started racing those for Donny St Ours Racing, while he was also practicing his Junior Late Model waiting until the next upcoming season to race in. In 2021, Covid-19 hit in the middle of the season so only got to race a couple Jr Late races but still placed fourth in the standings as a rookie.
"I came back in 2022, and had an awesome year racing 43 Legend Car races between coast to coast and finished eighth in the $10,000-to-win Short Track Shootout for Pro Late Models in October. I won five 51FIFTY Junior Late Model races and the championship at Madera Speedway. I also won a big money Legends Car race out at Stockton 99 (Note: on August 13, 2022)." Ethan said.
Vincent Delforge: Is motor racing just a hobby for you or is considering a career as a professional driver a goal for you?
Ethan Nascimento: "Currently it is a Hobby but if I can make it all the way I wants to be a professional."
VD: This year you are driving in Legends Cars with Donny St Ours, who is also your crew chief. It's been going pretty well since you just won a race at Madera. In addition to being fun cars, are Legends Cars a good school to learn racing?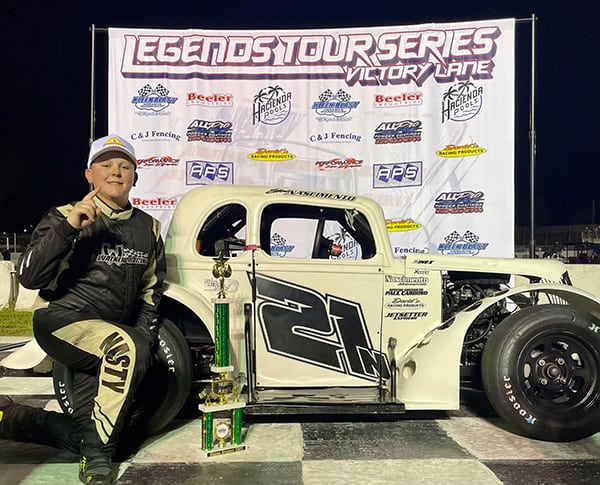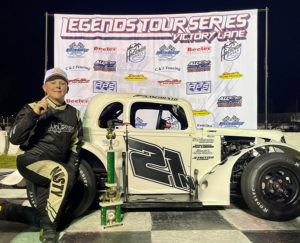 EN : "In My opinion I think legend car racing is the best little fast car you can get into too. It is fast and small, but it is really hard to handle. In my opinion I think it is the best racing car to learn in. If you can win in those you can drive an ARCA car."
VD: With the family team, you also have a program this year in Late Models. What exactly is this program and what are your goals?
EN : "Our program this year in Junior late models is in priority with Vito Cancilla. We will take care of his car full time for the full Schedule at Madera Speedway. His goal is to win the championship in the Junior Late Models we also might have Sean Hingorani pilot our Super Late model. I will also do some racing in SRL Spears Southwest Tour with Ty Joiner and Mike Nascimento as my crew chiefs, as the All-Start Showdown 200 at Irwindale Speedway in last January."
Note that he has just obtained a new top-10 in Bakersfield (Kern County Raceway) on March 25 in the SRL Spears Southwest Tour.
VD: It's time to talk about it, but Nascimento is a well-known name in the Western United States. Motor racing is a family affair, and it is not new. Is it easier to evolve within a family team or on the contrary does it bring more pressures / constraints? Problems at home come to the tracks and problems at the tracks are brought home. Can't make a real break between the races? And conversely, are the successes obtained on the circuits celebrated longer once you get home?
EN: "Win or lose we are still a strong family that continues to support each other. Every race we develop more as a team and learn something new."
VD: Your older brother, Eric "Bubba" is also a driver. In addition, you have the possibility to drive against each other. Fighting wheel to wheel against your brother, is that a different feeling? Is it easier or more difficult because we know his ways of reacting by heart? Do we learn from each other?
EN: "There is no better feeling than racing with my brother, Eric. If it wasn't for him I wouldn't be the driver I am today. I constantly challenge myself to be just as good as him."
VD: Between Bubba and you, who is the better driver and how are your driving styles different?
EN: "I started racing bigger cars at a younger age, so I would say I'm the better driver with more experience."
VD: Your 2023 schedule includes number of races in addition to the ARCA West Championship. Is it important for you as a young driver to be able to drive as much as possible? Even if it's with different cars? They always say seat time is the most important thing, do you agree?
EN: "Absolutely, I try to get in any seat I can to give me more experience with different wheel control."
VD: Nascimento-Joiner Motorsports. Here are two well-known names united for the ARCA Menards West Series. Ty Joiner has won many victories and was a two-time crew chief champion. With Eric, Mike… all the Nascimento, having so many talented and experienced people united within the same team, this augurs for you serious learning and rapid progress. 2023 will be your rookie year in the West Series. What are your goals between now and the end of the championship?
EN: "My goal in ARCA West is too get some top-fives and hopefully get a couple top-threes. And even, if I can trust myself, get some pole awards. So hopefully that experience will make me a better race car driver to get a couple wins."
VD: Is there a track that you have marked with a cross on the ARCA West Series calendar? A track where it is particularly close to your heart to put in a big performance this year?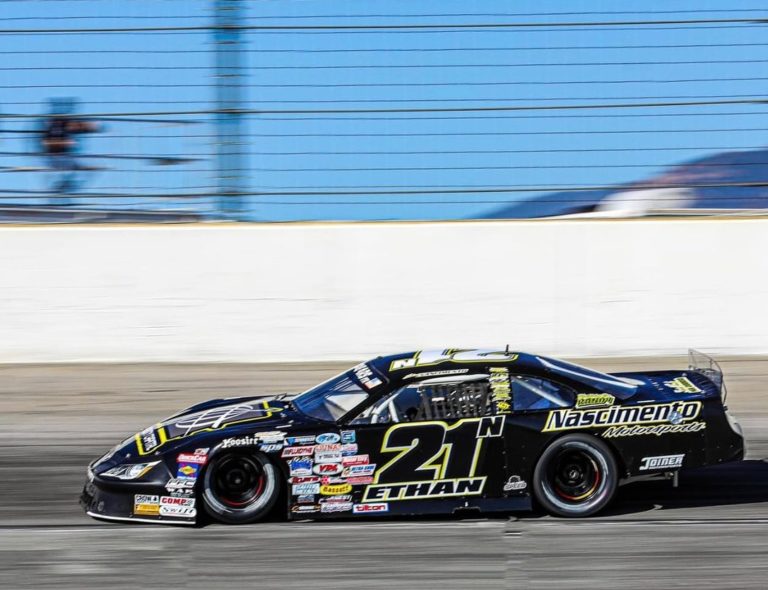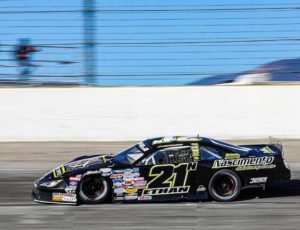 EN: "If I could choose a track, I could mark it my territory it would be Kern County Raceway or even Madera Speedway. Those two tracks are very fun to me and even had some good practice there to say I think I can run up front in these races."
VD: How was your debut at Phoenix? Learn a new car, powerful and heavy… What were your objectives for this first race? A shortened race following a mechanical problem. This is the hard law of motorsport.
This experience will serve you well for the rest of the season. What do you remember from this first race?
EN: "My objectives for this race were to make it all the laps and finish the race without a scratch on my car. The positives were racing up to 13th towards the end of the race. And also, another positive was racing side by side with my brother for at least 20 laps. Some negatives were that we did not get to qualify due to radio problems, and also another negative was that the oil line came loose and ended our night sadly."
VD: We know that ARCA's car is heavy and powerful. You have now had the opportunity to drive many very different cars. In terms of driving difficulty, where would you place the ARCA car compared to the other racing cars you've driven so far?
EN: "I would compare this to a Super Late Model because it has about the same power but a little more and it handles kind of the same. The only difference between a Super Late to an ARCA car is the power steering and different motors. And also, the Super Late weights less."
VD: Phoenix was a new circuit for you. Many drivers use SIM racing to familiarize themselves with a new car or a new track. Are you also a fan of virtual races?
EN: "Yes, I am. I practice a lot on my simulator and try and get 100 to 200 laps at each track before we head to the racetrack, it helps me with learning the track and getting comfortable."
VD: The 2023 season will feature a lot of new circuits for you, including road tracks. How will you prepare specifically for the road tracks? Driving course or other?
EN: "I think it will be pretty easy for me because I have raced road course in legends a lot and also, I will be practicing on my simulator a lot. I also hopefully will be running a Miata (Note: a Mazda Miata MX-5 Cup) out at Sonoma Raceway to get me comfortable with the circuit."
VD: 2023 will be your rookie year in the West Series. What will be next for you? Coming back in 2024 to fight for the championship?
EN: "Yes of course we will come back next year for a championship, and hopefully this year we maybe can run for a championship."
VD: Is having Mike Nascimento, whom you know well and who knows you well, as crew chief, an advantage? Because in NASCAR/ARCA, the relationship between driver/crew chief is essential to success. History has demonstrated this time and time again with magical duos winning so much.
EN: "Yes, it is an advantage because he is my uncle, and he is my blood. I have known him since I was little, and it helps to have a good relationship with your crew and crew chief."
VD: April 1 is the second West Series race of the season. This time it's on the Irwindale Speedway. What is your goal specifically for this race?
EN: "My goal is to run in the top-five and stay out of trouble. To not have a scratch on it and be able to roll it into the trailer (after the race) is a win for us."
VD: Where do you see yourself in a few years in motorsports?
EN: "Hopefully in the next couple years If I get a big enough sponsorship to make it to the ARCA East is to win the championship back there. And hopefully to run up front in the biggest Super Late Model race in the country the Snowball Derby."
VD: If you want to thank people or sponsors, now is the time.
EN: "Nascimento Motorsports, Joiner Motorsports, Davids Racing Products, Impact Transportation, Fidelity Capital, Rj's Paint Shop, Performance Signs, Skip Co Welding and Industries Supplies, Scott Conway Racing, and Jetsetter Express."
As you will have understood, Ethan does not lack ambition, which is the mark of champions, but he does not want to skip the stages, proof that the boy has his head firmly anchored on his shoulders. He will be closely followed throughout the season. To do this, just look on the track or on your screens at the black and white car bearing a big No. 04.
See you this April 1 at the Irwindale Speedway in California for the second race of the ARCA Menards West Series season, the West Coast Stock Car Motorsports Hall of Fame 150.
Special thanks to Ethan and the Nascimento family.