By Vincent Delforge, special to KickinTheTires.net
This Friday, October 14, Japanese driver Takuma Koga will join the '100 club,' that is to say the club of drivers with 100 or more starts in the ARCA Menards West Series.
Joining the West Series' 100 Club
Koga will be the 38th driver to reach the bar of 100 starts since the inception of the series in 1954. However 2022 being a special year since earlier in the season in Bakersfield, race No. 3, it was Todd Souza who had received his card member of the 'club of 100.'
But when it comes to Koga, this feat is a bit different. Why? Because he will only be the second non-American driver to reach 100 starts. The only other being the Canadian Roy Smith. The latter, triple champion (1980-81-82) having reached at the end of his career the figure of 109 races for 110 attempts (a DNQ in 1978 on Ontario Speedway).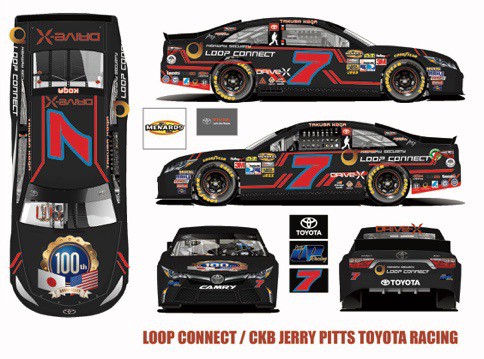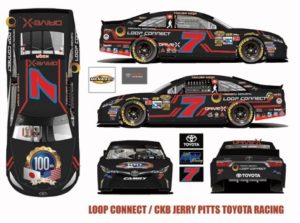 Koga could have already reached the bar of 100 career starts earlier in the season but in 102 attempts, he has two DNQs in 2004 at Evergreen and Irwindale and above all a WD following a terrible accident during the Stockton practice in 2005.
In 99 races, the Japanese driver obtained four top-fives and 20 top-10s. His career best result is a fifth place finish. A result he obtained four times. The first time on the Orange Show quarter mile in San Bernardino, CA in 2017 and the other three were all obtained at Portland International Raceway in Oregon in the last two years.
In 20 years it will have undergone many changes. The evolution of the series but also driven for four different teams and fought against many opponents, whether accomplished veterans or young guns.
To find out more about his long career in the West Series, I invite you to read or reread the article we devoted to him at the start of the season and available by clicking on the following link: www.kickinthetires.net/nascar/arca-series/takuma-koga-20-years-in-the-west-series-kickin-the-tires/
The 100 Club
Before offering you the Koga interview below, here is the current table of drivers who are part of the '100 club' before the Star Nursery 150 at the Las Vegas Motor Speedway Bullring.
Koga On Joining the 100 Club
Vincent Delforge: After the first nine races of the year, you had ups and downs. Several accidents but also for the first time in your career you obtained two top-five in the same season. How would you sum up your year so far?
Takuma Koga: "We've been competitive all season long. Unfortunately crashes are just part of racing but we've been able to move forward with each race. It is always a great feeling to know the team and crew will also provide a top quality car and we always have a shot at a strong finish."
VD: This year Todd Souza joined the 'club of 100.' That is, the club of drivers with 100 or more starts. In Las Vegas, it will be your turn to join this club. You will be the 38th driver since the inception of the series in 1954. How do you view your career so far, good and the bad memories?
TK: "After taking a 10 year break from racing I really didn't see myself returning to the sport. I have to thank NASCAR and the officials that helped me in my return. It has been great being around such great people for so long. As far as bad memories or regrets it was very difficult being such a young driver, living in a foreign country trying to gather sponsors. I wanted to race so badly but just couldn't find the funding."
VD: Among your 99 races in the West Series, is there one that you remember in your heart more than the others and why?
TK: "Probably 2006 during the final race at California Speedway. I was feeling really good but got a flat tire, crashed and sustained a concussion. When I returned to the pit, the team, crew and NASCAR officials were waiting for me. Everyone was so concerned. Even with a concussion I remember this very clearly. This is when I realized NASCAR is a family. But with the injury and lack of funding this is when I decided to step away from racing for a while."
VD: You are 45 years old but you still seem as enthusiastic as a young driver of 20 years. Is this the state of mind you need to stay competitive and always improve?
TK: "I honestly don't think about age too much. I just try to keep improving and I like where I am today at 45. I'm in the best physical shape of my life!"
VD: You have already done four races at the Las Vegas Bullring in the West Series with two top-10 including a 6th position as the best result. This time what is your goal? History to mark the occasion for your 100th race.
TK: "Like always a top-five finish is the goal and I know Jerry Pitts Racing will build a strong car so as long as we are competitive I will be pleased."
VD: Will you have a special paint scheme to celebrate your milestone ?
TK: "Yes on the hood and is to show appreciation to the NASCAR community, the fans and all those that have stuck by me throughout my career. It will be a special moment and this is my way of saying "Thank you!"
VD: At the end of the season at Phoenix, you will have made 101 career races. The record for a non-American driver is 109 for Canadian Roy Smith. You could therefore become the record holder next year. Is it an additional motivation for you to leave your name inscribed in the history book? Because it will be a difficult record to beat in the future.
TK: "It will definitely be a special moment. But that record will be for my current and past teams because without them it would not have been possible. Racing is teamwork and records are a reflection of that."
VD: Last question, how many years will we still have the chance to see you in the West Series? Have you set yourself a goal or a limit?
TK: "I want to keep going and of course winning will always be the goal. But if I see my skills drop or if the team owner, crew or fans start losing interest I will retire."
To see his enthusiasm, we can be reassured, Koga will be in the pack for several more years.
The Star Nursery 150 at the Las Vegas Motor Speedway Bullring will be streamed live on FloRacing on Friday, October 14 at 11:30 p.m. ET.