By Matt Courson, Staff Writer
BRISTOL, Tenn. — Four drivers were eliminated from playoff competition following Saturday's Bass Pro Shops Night Race at Bristol Motor Speedway.
Two former NASCAR Cup Series champions and two Richard Childress Racing teammates were unable to secure enough points to advance into the Round of 12, seeing their championship aspirations come to an early end.
Austin Dillon secured his playoff spot in the final race of the regular season at Daytona Int'l Speedway. However, finishes of 17th, 14th, and 31st in round one didn't allow the Richard Childress Racing to advance into the next round.
Dillon was running up front early Saturday at Bristol but was collected in a multi-car crash on a lap-277 restart that ended his chances.
"It's unfortunate, but we put ourselves in a little bit of a bind, points-wise, in the first two races," Dillon said after being evaluated in the infield care center. "We were doing our job today, though. We had a great race car and got stage points. It's just unfortunate we were caught up in it. Our goal for the rest of the year is to just go and try to win races and get better.
"I think today was a positive overall. We can use that going into next year."
Tyler Reddick had an excellent start to his playoffs with a third place finish at Darlington. But the driver of the No. 8 Cheddars Chevrolet crashed out at Kansas, finished 35th there, and then was collected in another incident Saturday at Bristol which left him 25th and below the elimination line.
"Tonight was frustrating for sure," Reddick said afterward. "We thought qualifying was better for us in our Cheddar's Scratch Kitchen Chevy, but we didn't quite have the pace or the balance really to make our car better, and unfortunately the balance issues we were fighting, we were pretty much limited.
"We couldn't really adjust on it without hurting downforce of the car overall, so we were kind of boxed in. Then we just kind of got collected in that accident back there. I checked up in time, but yeah, I got absolutely ran over from there. Caught the right front and broke the upper control arm for the second week in a row."
Kyle Busch had a disastrous opening round, by any and all accounts. Busch had top-five pace at Darlington (S.C.) Raceway, but was bitten by an engine failure. Last weekend's race at Kansas Speedway saw him spin, and he blew yet another engine Saturday night at Bristol.
Busch's finishes in the opening round were 30th, 26th, and 34th.
"It just goes with our year," Busch said. "I don't even know what to say. I'm flabbergasted. I just feel so bad for my guys. They don't deserve to be in this spot. They work too hard. We are too good of a group to be this low – down on the bottom, fighting for our lives just to make it through.
"Two engine failures in three weeks, that will do it to you. I really feel bad for all of Rowdy Nation, everybody at M&M's, Interstate Batteries, Rowdy Energy, all of the partners that get us going every week. This is not our normal."
Kevin Harvick entered Saturday's race in a must-win situation after a mechanical failure at Darlington and crashing out at Kansas.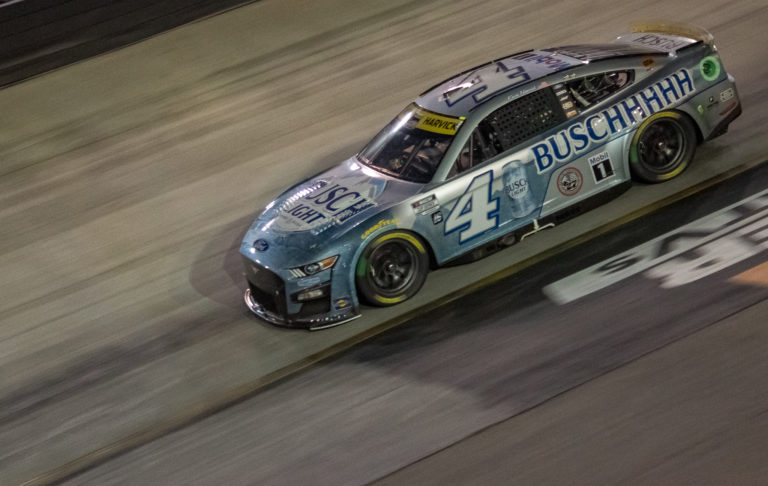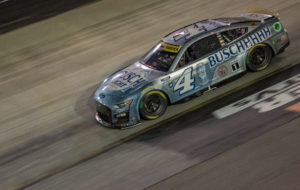 In the waning laps at Bristol, it looked like Harvick had a chance to win the Bass Pro Shops Night Race. But a pit stop miscue on lap 438 that resulted in a lost wheel cost the team track position and ultimately left the 2014 champion with a 10th-place finish.
"It was pretty tough," Harvick said. "We pitted in front of the 17 (Buescher), and that's just kind of the way the year has gone. We went from having a chance to lead the parade to being a part of the parade.
"Just difficult to pass. Not much more you can say."
Though their title hopes have ended for this season, Dillon, Reddick, Busch and Harvick will still have a chance to compete for wins over the final seven races of the year. Their next chance will come Sept. 25 during the Autotrader EchoPark Automotive 500 at Texas Motor Speedway.
Race coverage at Texas kicks off at 3:30 p.m. ET on USA Network, the Performance Racing Network and SiriusXM NASCAR Radio, channel 90.