By Vincent Delforge, Special to Kickin' the Tires
15-year-old Roxali Kamper will make her debut in the ARCA Menards West Series on the road track at Portland International Raceway on June 2.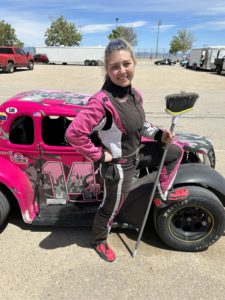 The deal was made with Andrew Tuttle's Last Chance Racing team. She will drive Chevrolet No. 39 and her father Travis Kamper will serve as crew chief.
Roxali, born August 30, 2007 lives in Saratoga Springs, Utah. Of American father and Venezuelan mother, she has been passionate about car racing since the age of 5. It was Lightning McQueen, the hero of Disney-Pixar's Cars movie and a car show at Seekonk Speedway, MA who sparked this passion.
Seeing the Mini Cup race cars, she wanted to become a driver but was still too young to drive this kind of car. "I can't wait until I'm 10 so I can drive a racecar!" she will say to her father.
A move to Utah will allow him to make her competitive debut at the age of 7 in Go Kart (K1) in Sandy, UT. Quickly taking her first victory and finishing third in the championship. Her family will then buy a Quarter Midget and Roxali will be able to race on many tracks in Utah, Colorado, Nevada and California.
At 12, she will start in US Legends Cars benefiting from the coaching of Robert Gayton. She was the Utah State Champion in the Young Lions Class with INEX in both 2020 and 2021.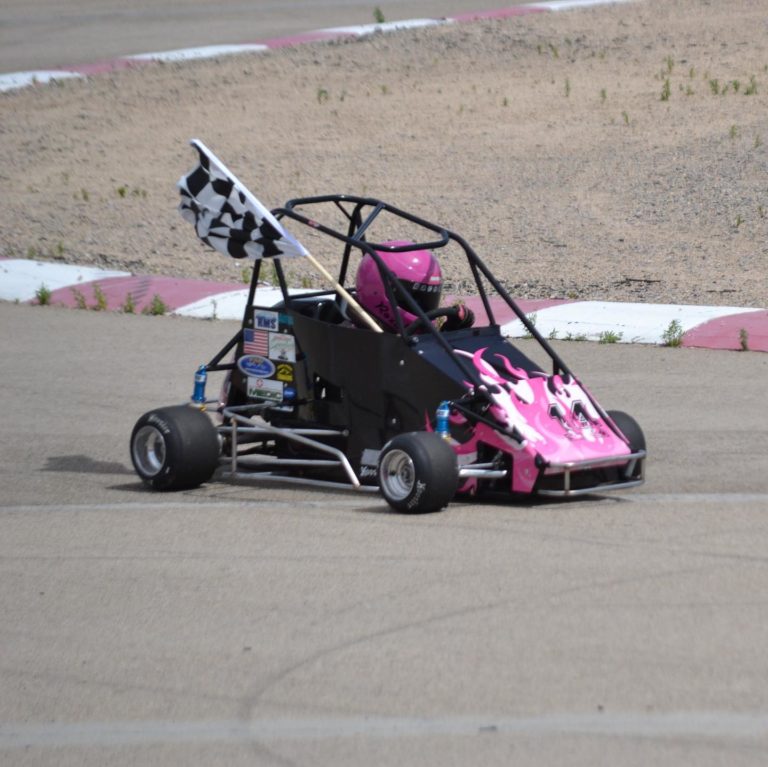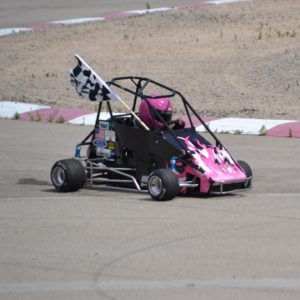 More recently she was coached by former NASCAR Cup, Xfinity and West Series driver Alex Kennedy. She also raced Mazda Miatas and Late Models. Since her debut, she has won 71 races across all categories, both on ovals and on road tracks.
On May 6 and 7, Kamper brought out the broom and swept the "Racing on the Rio Grande" double header weekend in Legends Cars at Sandia Speedway 14-turns road track, near Albuquerque, New Mexico. Roxali took both Heat Races and Main Events.
Roxali is not just a great competitor, but also an amazing student. She is finishing her Sophomore year at Utah County Academy of Sciences, where she is concurrently enrolled in college classes with Utah Valley University. In her free time she loves building unique and elaborate cosplays. Also her and her father are building a hotrod for when she finally gets her driver's license.
We were able to ask her a few questions.
Vincent Delforge: Roxali, what are your goals for this first ARCA Menards West Series race in Portland? A track that you will discover, just like the ARCA car. Happy and confident? Or still a little anxious?
Roxali Kamper: "I'm feeling very confident and excited for this opportunity I have to participate and compete, however, our main goal in this upcoming race is to get comfortable in a higher level of racing and secure more partnerships in order to continue to advance in my career."
VD: Looking more closely at your racing background, it seems you have a preference for road racing, am I right?
RK: "Yes, that is correct. Road racing has always been my preference, I started out with it and enjoy how it includes a lot more shifting and we aren't going only left. It is much more entertaining on my end. Until the carnage on ovals begin that is."
VD: I often ask the question to other young drivers. Do you do Sim Racing? They all tell me that it allows them to learn new cars or circuits?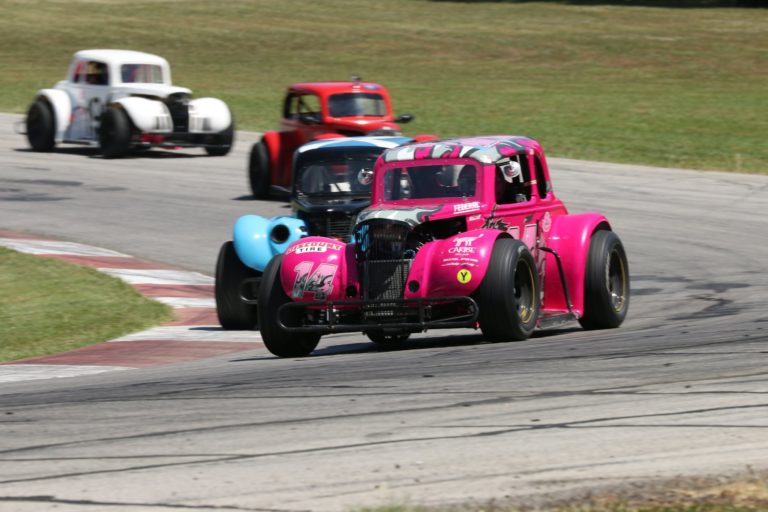 RK: "Sim racing is something I do regularly, it's as close to racing as I can get when I'm at home and the car is in the garage. With the simulator you can try out different cars and tracks and get extra seat time but in a digital format.
Real life practice is superior on a number of levels, but the simulator is great for experimenting with new and different strategies."
VD: In Portland you will find old adversaries like Tyler Reif or Sean Hingorani, finally apart from the car, will it be a race like any other for you?
RK: "When I am on track, I don't necessarily focus on who is driving what car. In the middle of the race my goal is to be out in front and not total any cars, when I'm off the track, hanging out with the other drivers is enjoyable and we all have a great time."
VD: If the budget allows it, can we expect to see you do other races in the West Series this year? And for next year, is racing full time in this series a goal for you?
RK: "Most definitely, if we can get the finances for other races in the West series, I'd be there. At this point it's money that's been holding us back, which is why we need more partnerships. We've been searching for a while, and our hope is that after Portland more businesses and people would be interested in becoming partners with us.
If we could make it work, I'd most certainly take the opportunity to race in the series next year and after I graduate High School as well."
VD: I noticed that since your debut you most often have the No. 14 on your cars. Does this number have a special meaning for you?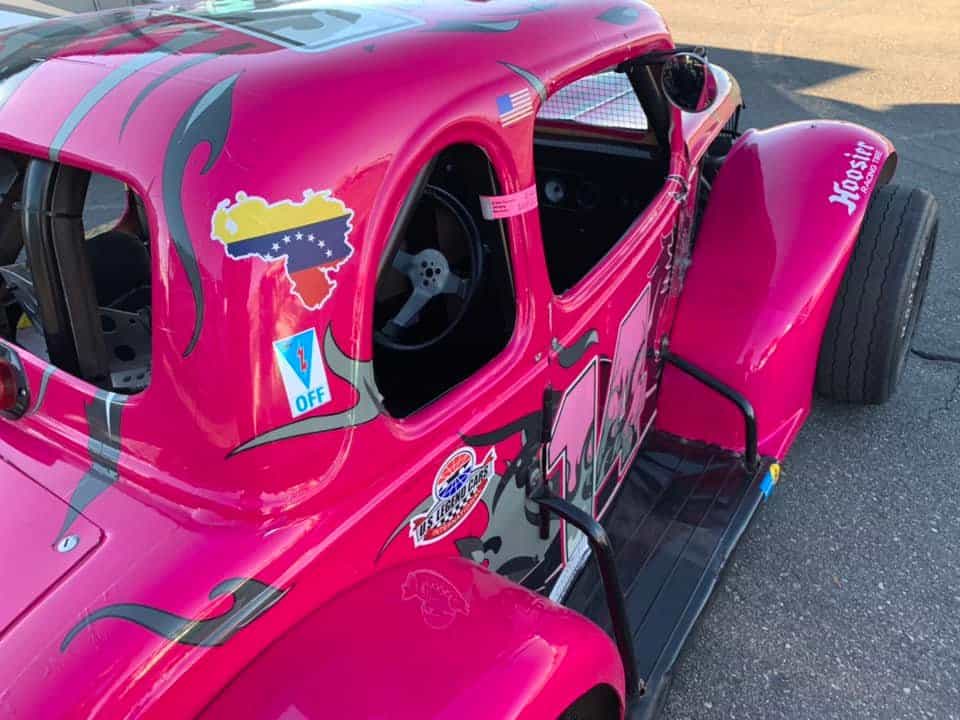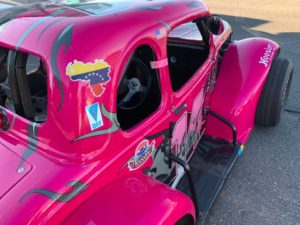 RK: "For me, the No. 14 is my lucky number but also my favorite NASCAR driver was Tony Stewart. I know he raced the 20 at one point but I grew up with him racing the 14."
Her father Travis telling us:
"She is extremely competitive by nature, but is very quick at turning that off. She is not confrontational, she expects excellence from herself, but never have I ever seen her mad at another driver for an incident, she has great composure that way, and honestly, just wants to be friends with all the folks she competes against."
If the conditions are met, the Kampers hope to be able to test the Last Chance Racing car No. 39 a few days before the race.
While waiting to make her debut in the West Series in Portland where she will find her old adversaries like Tyler Reif, Sean Hingorani or Bradley Erickson, Roxali Kamper will be on May 20 at Meridian Speedway for a new Legends Cars race.
Particularity, she drives every race with an American Flag on one side of her car, and the Venezuelan flag on the other.