By Seth Eggert, Staff Writer
The 2023 NASCAR Xfinity Series season opener marks a milestone for journeyman driver Ryan Ellis.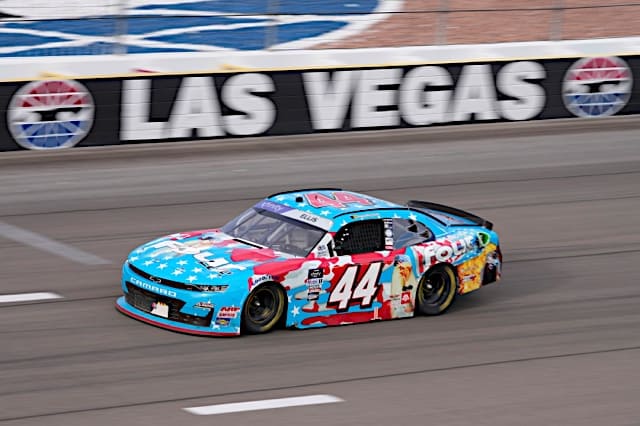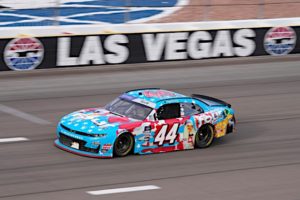 The 32-year-old will reach the century mark for combined NASCAR starts across the three National Touring Series in the Beef. It's What's for Dinner 300. Ellis returns to Daytona International Speedway with Alpha Prime Racing after a career year in 2022.
In 2022 he made 11 starts with Alpha Prime. Fast forward to 2023 and Ellis is currently scheduled for at least 15 races. During his tenure with the team, he has introduced several new sponsors to the sport. That includes Heartbeat Hot Sauce, which will adorn his No. 43 Chevrolet Camaro SS at Daytona.
"This is definitely the most exciting year of my career," Ellis explained. "It's exciting not only because of the number of races I'm running and the new sponsors we've been able to bring on, but from a team perspective as well. We had some good runs with Alpha Prime last year and we're coming back in 2023 with more than double the number of races and the same core group.
"I really enjoy working with the entire APR team, but to come back working with the same spotter-crew chief pairing is huge. We all have a lot of faith in each other, and we've really grown and molded together."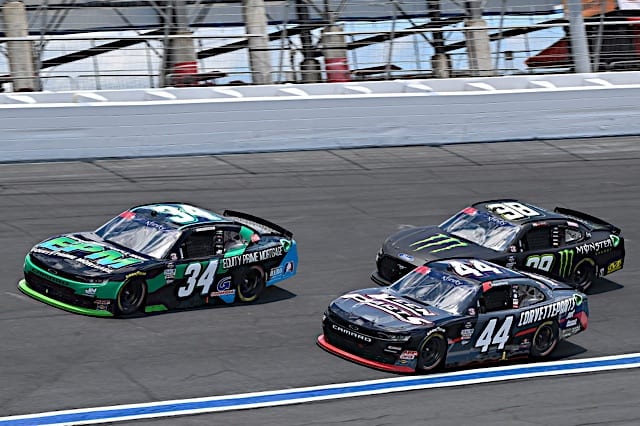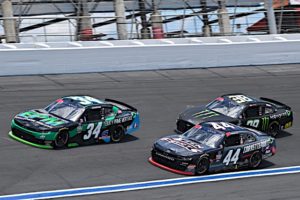 Driving for the team co-owned by Tommy Joe Martins, he scored his career best-finish, 13th, at Las Vegas Motor Speedway. Ellis matched that at Charlotte Motor Speedway later that season. To date, the Ashburn, VA native has three top-15 finishes.
In the NASCAR Cup Series, Ellis has six career starts. He has 67 starts in the Xfinity Series with another 26 in the Craftsman Truck Series.
"I've never really had a chance on a somewhat weekly basis to gel with a team and pairing before, so that's exciting," Ellis stated. "To make my 100th NASCAR start at Daytona with the No. 43 Heartbeat Hot Sauce Chevrolet is about as cool as I could've imagined."
While the stats may not show it, Ellis has been one of the more consistent drivers across the three National Touring Series. Driving a mix of equipment from Jimmy Means, Rick Ware, Victor Obaika, and now the team owned by Martins and Caesar Bacarella, the NASCAR Xfinity Series veteran has slowly climbed up the racing ladder.
That path has not been as straight-forward as it has been for other drivers. Like other drivers in recent years, Ellis took a step back. In 2017 he transitioned to work in public relations and marketing for Go Fas Racing. Though he raced less often for about four years, it positioned him to move into more competitive cars.
"When I took a step back in 2017 to do PR and Marketing for Go Fas, I wasn't sure how/if I was ever going to get back behind the wheel," Ellis reflected. "It's because of folks like Tom and TJ Keen, Sarah Handy, Garrett Miller, Phillip Smalley, my family, and every sponsor, and of course, Tommy and Caesar, that I was able to get back in the driver's seat in a better position than I left."
With 99 starts down, and many more to go, Ellis' career to date could read from the plot of a movie. Much like Ryan Preece, Ty Majeski, and others, he's on the precipice of a potential breakout season with more and more of the puzzle pieces coming together.
"It's quite the storybook, if not a real-life Ricky Bobby story," Ellis joked. "The start to what could be a good movie – now we just must do our part to win the thing and make that movie have a really cool ending."
The first race of Ellis' season, and his 100th career NASCAR start, is the Beef. It's What's for Dinner 300 at Daytona on Saturday, February 18 at 5:00 p.m. ET on Fox Sports 1. The race will also be broadcast on the Motor Racing Network and SiriusXM NASCAR, channel 90.