By Jerry Jordan, Editor
TULSA, Ok. – As Christmas comes to an end, hundreds of micro-sprint racers are traversing the country to the city of Tulsa for a five-day, indoor racing event at the SageNet Center, known as the Tulsa Shootout.
It's the largest micro-sprint car race in the world and takes place every year between Christmas and the New Year. For most, they will go home with nothing but for the final 24 racers in each of the six series – Winged Outlaw, Non-wing Outlaw, Winged A-Class, Stock Non-wing, Restricted and Jr. Sprints – one of them will take home the most coveted trophy in the micro-sprint racing world – the Golden Driller.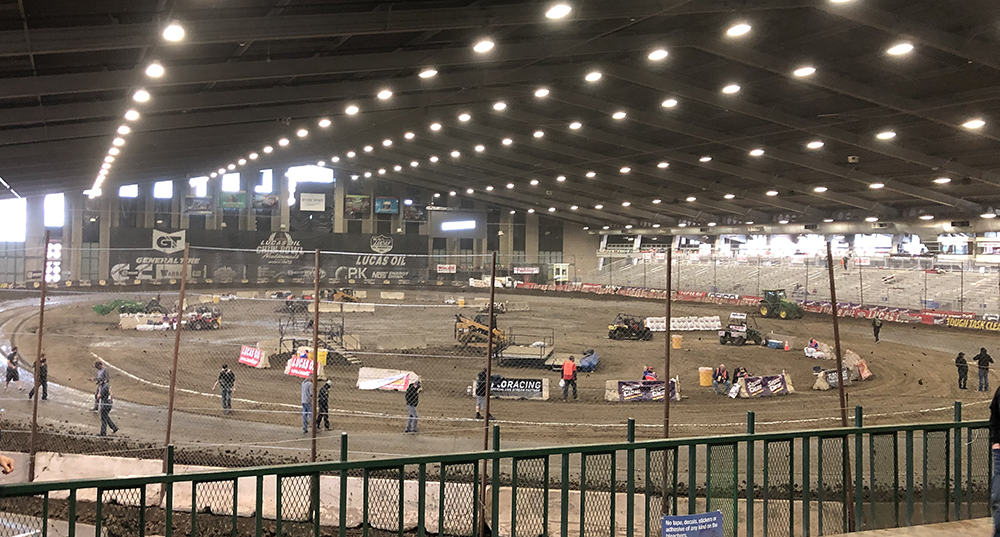 Winning a Golden Driller can be career-altering and life-changing as it's led to some moving into even higher ranks of motorsports like the World of Outlaws and even the NASCAR Cup Series. Christopher Bell, who drives for Joe Gibbs Racing won his Tulsa Shootout Golden Driller in 2017.
Bell is not slated to race in the 2022 Tulsa Shootout but joining the racers in the Outlaw and non-Wing Outlaw divisions will be two-time NASCAR Cup Series driver Kyle Busch. His son, Brexton Busch is racing in the Jr. Micro Sprint division. Other racers in various divisions include Kaylee Bryson, Brent Crews, Frank Flud, Karson Bartarbee, Shawn Bloomquist and Ryder Wells to name a few of the 640-plus racers entered.
Load-in begins Monday but to make the final race on Saturday night, racers will have to maneuver numerous heat races and qualifying events from Wednesday through Saturday morning. The main event will begin Saturday night at 5 p.m. and broadcast live on FloRacing. For a full schedule, click here.
Previous Tulsa Shootout Coverage Can Be Found Here.