By Olivia Whissell, Staff Writer
This week, in order to have enough funding to do the NASCAR Craftsman Truck Series at World Wide Technology Raceway at Gateway in Madison, IL, also known as 'Gateway,' Stephen Mallozzi sold his street car, a 2020 Dodge Charger Scat Pack widebody.
The money from the sale of his car gives him enough to make at least one more NASCAR Craftsman Truck Series start this season at Gateway.
However, Mallozzi has not had a straight path into NASCAR.
When he was 9-years-old, his father took him to an indoor rental track. Mallozzi continued to race exclusively at this indoor rental track for four years.
"We had about 1,100 sessions on that go-kart track," Mallozzi said. "But then when I was 13, we bought a go kart."
Mallozzi started racing at Oakland Valley Race Park in Cuddebackville, NY, which is located just north of New York's border with Mallozzi's home state of New Jersey.
Quickly, Mallozzi found success in karting across the Northeast United States, winning multiple Northeast Karting Championships and a national championship. That earned Mallozzi a spot on Team USA and allowed him to race overseas in Portugal.
However, Mallozzi stepped away from racing a short time later, following his father stage four non-small cell lung cancer, and was only given six months to live.
Seven years later, Mallozzi's father is still fighting lung cancer.
"If you had told us that seven years ago," said Mallozzi. "The idea that he would still be alive is pretty ridiculous."
Mallozzi paused his racing career in order to be there for his dad, who outlived his six month expectation by six and a half years.
It took Mallozzi five years to get back into a racecar.
"One day my dad picked me up. He said something along the lines of, if I had treated my cancer the way you treated racing, I would have been dead five years ago." said Mallozzi. "So I moved to Charlotte and started pursuing racing."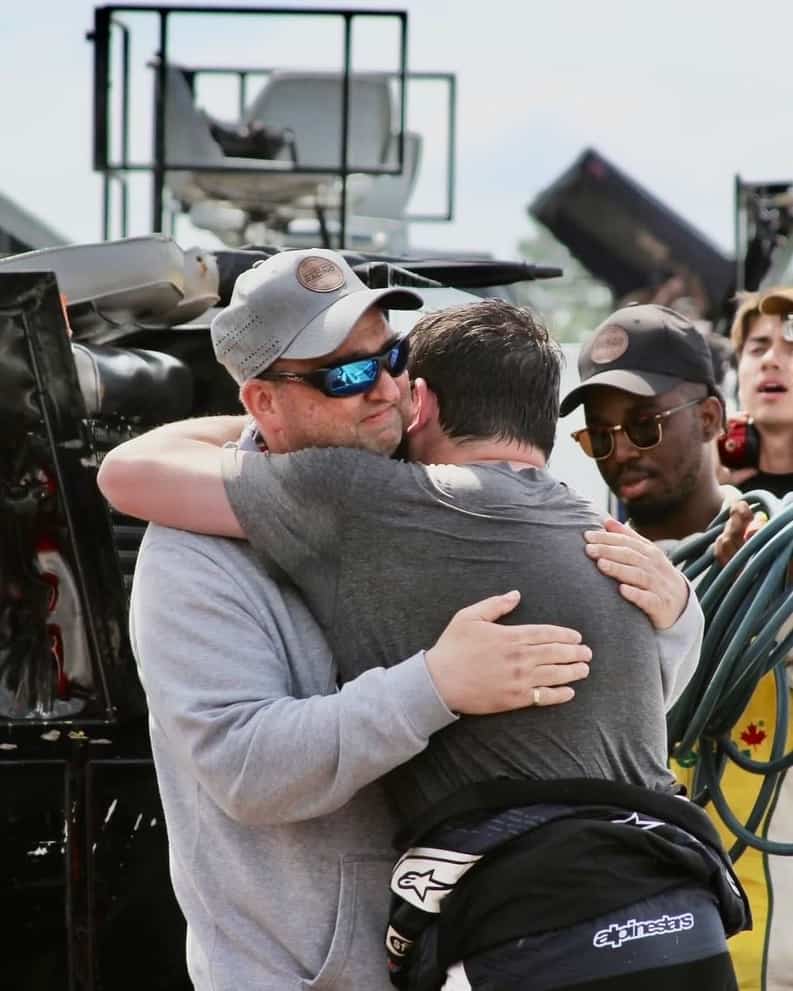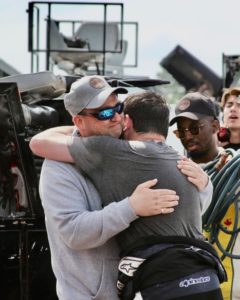 Racing at any level in NASCAR requires a lot of funding, but when you take five years off it's hard to find financial backing.
Mallozzi made his Craftsman Truck Series debut in 2022 at the Mid-Ohio Sports Car Course in the No. 43 Toyota Tundra TRD Pro. That was Mallozzi's only NASCAR start of the 2022 season.
Mallozzi has made one additional start since then. At Martinsville Speedway in 2023 driving for AM Racing, he finished 36th in the No. 22 Stacking Dennys Ford F-150 in the rain shortened event.
Typically it is expected for a driver to compete at multiple short tracks, between 0.5-mile and 1.0-miles to be approved to compete at tracks over 1.25 miles.
In order to get approved for future races at tracks over 1.25 miles, Mallozzi needs to compete at another 'short track.' Gateway is one of these tracks, and with an entry list currently featuring 36 trucks. With a max grid of 36, all entries, including Mallozzi's No. 34 Reaume Brothers Racing Ford should make the race.
In order to come up with enough money to secure a ride for the truck race at Gateway, Mallozzi sold his 2020 Dodge Charger Scat Pack widebody.
Hey @NASCARONFOX. I just sold my car to race gateway next week. I think that deserves a little coverage on the broadcast.

No one can ever tell me I didn't give my all for this dream. I fight for it every god damn day.

— Stephen Mallozzi (@DriverMallozz) May 27, 2023
"I decided to sell it because I realized that my career, where it is, is probably in dire need of a continuation of racing in some shape or form," said Mallozzi. "I have spent every dollar I've worked on to save and I've used every sponsorship avenue I can think of."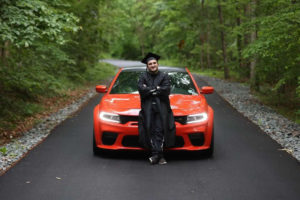 It's very important for drivers to continue to make starts in order to gain experience and attract sponsorship for future races.
Being approved for tracks larger than 1.25 miles will allow Mallozzi to continue to race and step in if any team may need a driver.
Now that he has sold his Charger, Mallozzi will have to daily drive a 2011 Nissan Altima with over 200,000 miles, and counting, on it.
The Toyota 200 at World Wide Technology Raceway at Gateway is scheduled for Saturday, June 3, at 1:30 p.m. ET on Fox Sports 1. The race will also be broadcasted on the Motor Racing Network and SiriusXM NASCAR Radio, channel 90.