By Seth Eggert, Staff Writer
Twice AJ Allmendinger had to drive from the back to the front in his quest to make NASCAR Xfinity Series history.
The Kaulig Racing driver was ahead of the 13-car pile-up on Lap 25, giving him the opportunity to pit. While Allmendinger's weren't so lucky, the luck for the driver of the No. 16 Nutrien Ag Solutions Chevrolet Camaro SS ran out. Exiting pit road, the Los Gatos, Calif. native was penalized for speeding. Allmendinger was forced to restart at the tail end of the field.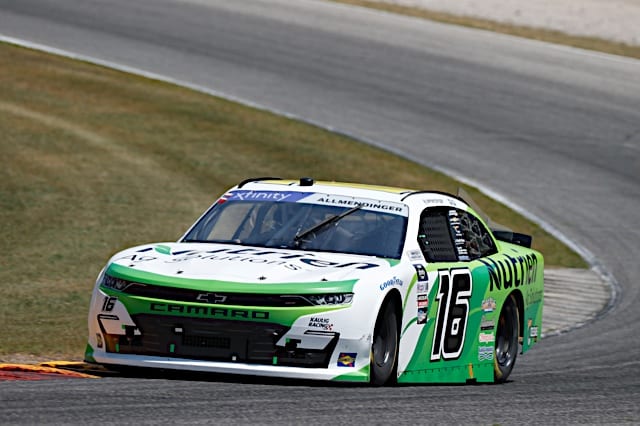 The chance to become the first driver in Xfinity Series history to win four road course races in a row slowly slipped away from the 40-year-old. Though Allmendinger quickly worked his way back into the top-10, his progress slowed. A hard-fought battle with Noah Gragson and Riley Herbst wasted valuable time. Even with the race in overtime, he couldn't break into the top-five, the checkered flag waved with Allmendinger in sixth.
The recovery from the pit road speeding penalty was the second time in the Henry 180 at Road America that Allmendinger had to drive through the field. A brake issue in practice kept him from being able to qualify. To add insult to injury, the fix resulted in an unapproved adjustments penalty, keeping him in 38th when the race started. He was one of 10 drivers that had to drop to the rear before the race.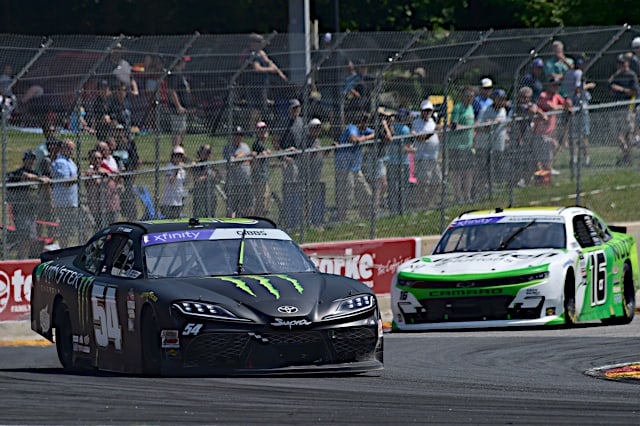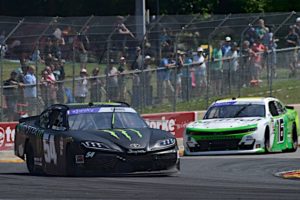 Allmendinger stormed through the field in the first eight laps, reaching the top-10 when a Stage-ending caution waved.
The sixth-place finish is Allmendinger's 14th top-10 finish this season. It's also the 49th of his Xfinity Series career.
By virtue of his two victories earlier this season, Allmendinger is locked into the Xfinity Series playoffs. Though Ty Gibbs' victory has narrowed the veteran's points lead in the regular season standings down to just nine points.
Featured Photo Credit: Photo by NKP / NKP Photo.