By Seth Eggert, Staff Writer
Coming off of a strong run last weekend, Brandon Brown hopes to continue the momentum into the Explore The Pocono Mountains 225 at Pocono Raceway.
Expectations at Pocono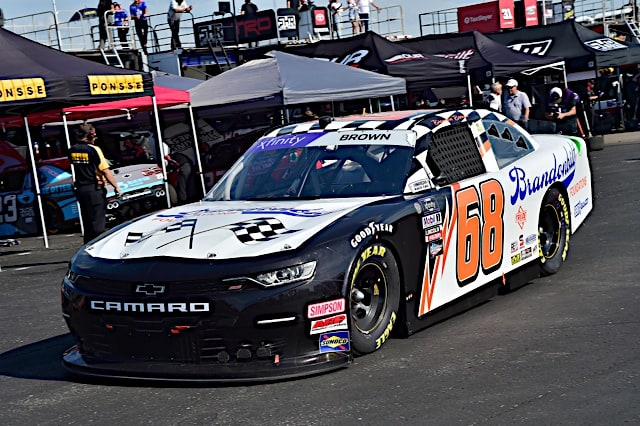 At New Hampshire Motor Speedway (NHMS), Brown scored his first top-15 finish at the track with a third-place finish. At Pocono, the Brandonbilt Motorsports driver has three starts with two top-15 finishes. Brown looks to improve upon his best finish at 'The Tricky Triangle,' 13th in 2019.
"We're going to Pocono with a little bit of a stronger motor this year," admitted Brown. "That is going to help with those long straightaways, but I also have to figure out who to work with there. It's almost like a superspeedway where if you can find a good drafting partner, two cars would be faster than one.
"It will be key to make sure that you're making smart decisions with everybody, pushing down the straightaways instead of trying to run side-by-side and drag each other back and letting the lead pack get away. It's a tough place, but it's one where as long as we keep the nose clean and keep the equipment under us then I think we have a real shot at doing great. The most important corner is the last one, Turn 3, because you're setting up for the very long frontstretch."
Building Momentum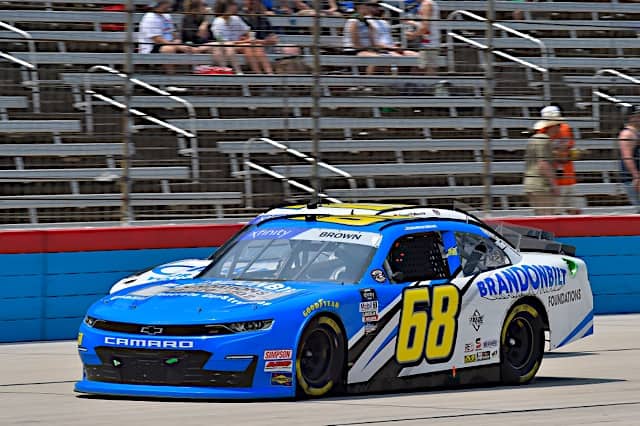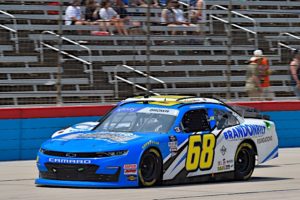 The driver of the No. 68 Brandonbilt Foundations Chevrolet Camaro SS plans to repeat the success from NHMS at Pocono. The Woodbridge, VA native saved a set of tires until the end. The strategy helped Brown maximize points with the NASCAR Xfinity Series playoffs inching closer.
"We're going to try and focus on having another strong run because having strong runs like the one at New Hampshire gets us closer to the playoffs in the points," explained Brown. "That's the ideal goal is to get into the playoffs. How we execute strategy is what's going to count, and this past weekend was good execution.
"We ran strong in the first 2 Stages and were able to use some strategy to have fresh tires at the end. We'll make sure that we keep executing what we know we can do and make sure that we take the cars up to the best position that they're capable of running."
Playoff Outlook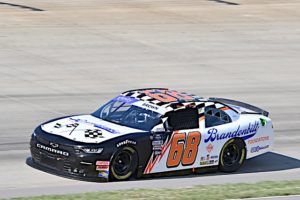 Brown cut the gap to the NASCAR Xfinity Series playoff cutline from 100-points down to just 61. Fellow Chevy Racing driver Landon Cassill currently holds the final spot in the Xfinity Series playoffs with eight races remaining in the regular season.
The Explore The Pocono Mountains 225 at Pocono is scheduled for 5:00 p.m. ET on Saturday, July 23, on USA Network, SiriusXM NASCAR, and PRN. The race is scheduled to start following the completion of the NASCAR Camping World Truck Series race.
Featured Photo Credit: Photo by NKP / NKP Photo.