By Seth Eggert, Staff Writer
Brandon Brown will team with Chris Our and Our Motorsports for the Kansas Lottery 300 at Kansas Speedway.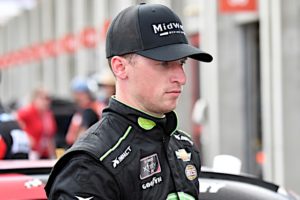 The opportunity in the No. 02 Chevrolet Camaro SS marks the fourth different car in as many weeks for the Woodbridge, VA native, and third different team. Unlike the cars for B.J. McLeod Motorsports and Mike Harmon Racing, Brown will not have to rely on his Past Winner's Provisional in qualifying. The Our Motorsports entry is just behind the Brandonbilt No. 68 in NASCAR Xfinity Series Owners Points, making the move a lateral one.
Around the same time that Brown had to step out of the 68, Our Motorsports started having a rotating cast of drivers in the No. 02 Chevrolet after mutually parting ways with Brett Moffitt. The opportunity in another competitive car gives the veteran Xfinity driver a chance to show off his services, so that he can be called upon to be fast and clean on track.
"We need to run strong if I want to stay in the top-20 in driver points," explained Brown. "I really want to maximize and get everything I can out of the car this weekend, but also running smart, not destroying anything. We want to get a top-20, definitely lock ourselves in for a top-15. I don't want to put the team in a bad situation but as a team we're also doing what we have to do to get to the top-15."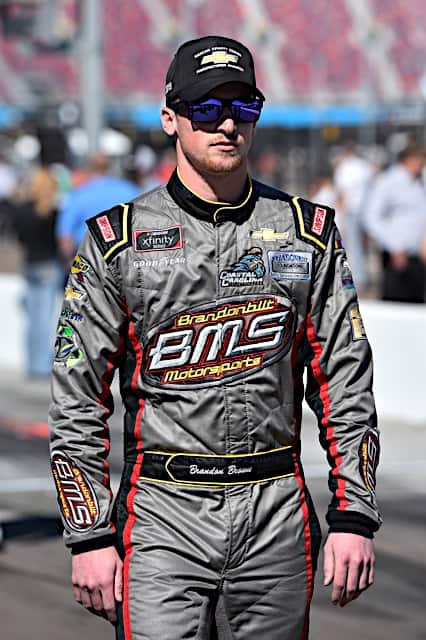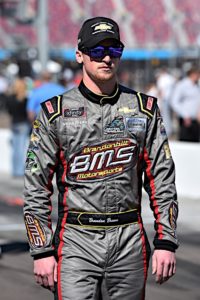 Both Brown and Our Motorsports have had strong runs at Kansas Speedway. In five starts the 28-year-old has three top-15 finishes with a best finish of 11th. In four starts, Our Motorsports has two top-10 finishes with a best finish of sixth in last year's race.
"I have way more confidence that the competition level will be a lot higher this weekend," admitted Brown. "I'll be able to really try and break into that top-10 bracket. I feel like last year we were the king of 11th. Showing up at a 1.5-mile track like Kansas, we want to break into the top-10. I think that Our has strong cars. I know that their team has been spread a little thin with running three vehicles this year. I think that the performance is there though.
"I'm hoping that we can do well this weekend and hopefully open those doors to more opportunities in competitive rides," continued Brown, "that we'd be able to be on the radar for who they would call to make a good finish happen and to have the least amount of damage possible. That way when people give me a call to come drive their car that they know it's going to be driven competitively, driven hard, and driven clean."
The Kansas Lottery 300 is scheduled for Saturday, September 10 at 3:00 p.m. ET on USA Network. It will also be broadcasted on the Motor Racing Network and SiriusXM NASCAR Radio Channel 90.
Featured Photo Credit: Photo by NKP / NKP Photo.