By Sarah Handy, Staff Writer
NASCAR Xfinity Series driver Brandon Brown will honor the late Tyler Parker this Saturday at the Charlotte Motor Speedway Roval.
Last March, Tyler a Charlotte native who was nonverbal special needs passed away unexpectedly at the age of 27. He was also the nephew of Brandon Brown's PR, Gordon Combs. "He loved his Uncle Gordy and I loved him," said Combs. "I asked Brandon to honor him on the car at the Charlotte race, but it was cancelled due to Covid. So here we are at Charlotte tomorrow and Brandon, being the kind person he was raised to be, is keeping his commitment. Look  for "Tyler" riding with Brandon Brown in the No. 68 Rays Siding and Roofing Chevrolet."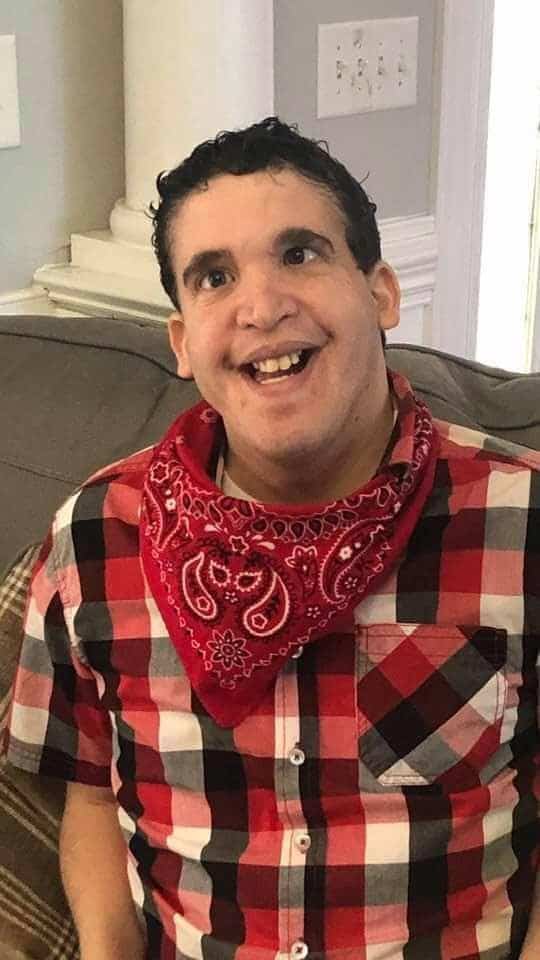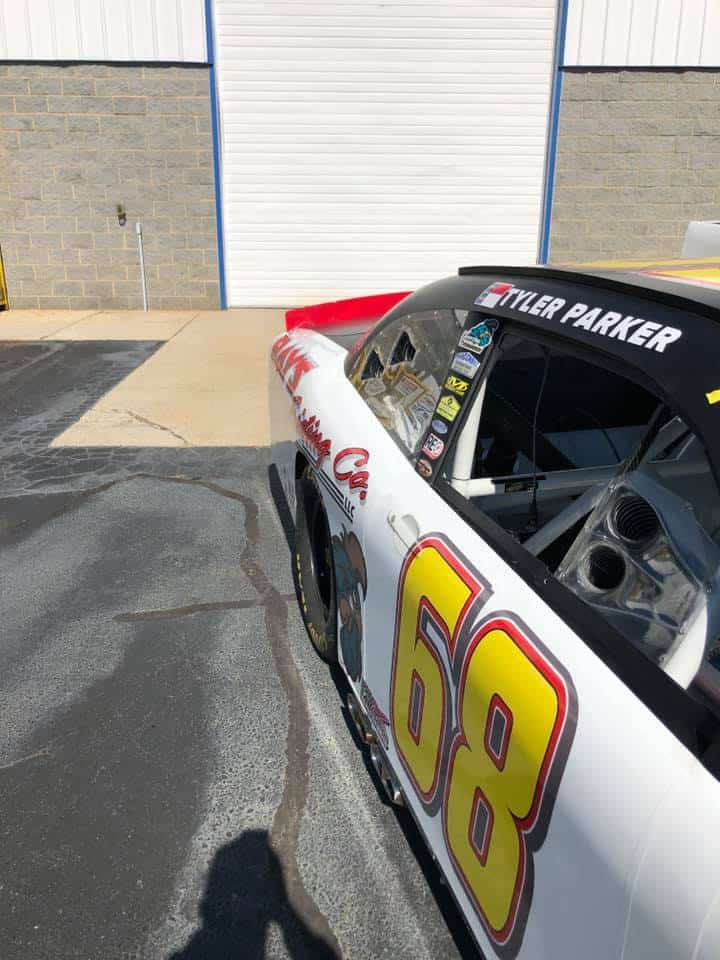 (Photos Courtesy of Gordon Combs)
Tyler's mom and dad own ER Plumbing Services located in Charlotte, North Carolina. Both do a lot of charity work for the Charlotte area including TV ads for organizations such as the Ronald McDonald House, Roc Solid, Steve's Coats for Kids, Bright Blessings, Project Outpourings, The Sandbox, Classroom Central and Room in the Inn. They took Tyler to a lot of events and he touched so many lives in the process. Back in March, his Celebration of Life had over 300 people in attendance.
Tyler's dad had the following to say about his son and Brandon honoring him this weekend. "My son Tyler had special needs and passed in March, basically a week before things shut down from Covid. So, we're thankful for the ability to have been able to have the service. He never spoke but touched many with his life and love."
"He was actually able to have a celebration with over 300 in attendance. The preacher said "Wow" if this young man could touch so many lives with no voice, what could you do with yours. The amazing thing was we had over 300-bandanas over the years from him drooling and decided to pass them out at the funeral for any tears. We never knew he would go on to touch lives even after his death, we kept getting calls weeks later from people still wearing his bandanas that we gave out because no one could get masks. We sure appreciate Brandonbilt Motorsports and Brandon Brown's No. 68 team for honoring my sons life in this special way."
Brown told Kickin' the Tires he is honored to have Tyler Parker on board with him at the Charlotte Roval for tomorrow's Drive for the Cure 250.
"Gordon is in his second year as my Public Relations Director," Brown said. He and I have spent quite a bit of time together and he talked about his special relationship with his nephew. When he asked if [we could] honor Tyler on my car, my first thought was this is the least I could do. My self and Brandonbilt Motorsports are honored to have Tyler Parker on board with me in the No. 68 at the Charlotte ROVAL."
Brown in his second full-time season in the NASCAR Xfinity Series is having a career year with five top-10s. His best finish of the season thus far is seventh twice, coming in the season opener at Daytona and the Bristol race in June.
At the Roval one year ago, Brown finished 17th after starting 35th. Saturday's Drive for the Cure 250 is scheduled for 3:30 p.m. Eastern on NBC.