By Seth Eggert, Staff Writer
Back in the NASCAR Xfinity Series garage after another week on the sidelines, Brandon Brown joins another team, Bobby Dotter's SS-Greenlight Racing for Martinsville Speedway.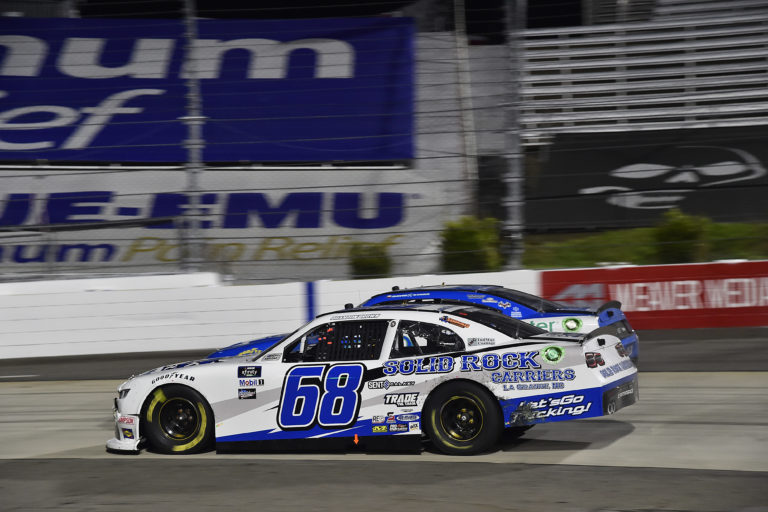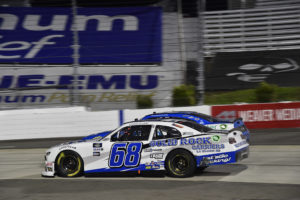 Brown will drive the No. 08 Solid Rock Carriers Ford Mustang in the Dead On Tools 250. The NASCAR Xfinity Series race at Martinsville marks the first time that he's driven for the 'Blue Oval.'
"I've had a great relationship with Chevrolet, and done a lot of things with them too," Brown reflected. "They've helped me with getting at least a little bit of sim time, and helped advance my career. It's nothing against Chevrolet as to why we're doing this. This is what SS-Greenlight Racing has. There were no Chevy teams with open seats."
At Martinsville, Brown has four career starts. His best finish at the track, 18th, came in the 2020 race. The Woodbridge, VA native has run strong in his other starts at the track. However, circumstances have left Brown on the sidelines in the last two Xfinity races at 'The Paperclip.'
"I just need to go into this weekend with a completely different mindset," Brown admitted. "I've always gone into Martinsville with the attack mindset, all offense. Everybody plays defense there because we're all basically on top of each other. I really need to focus on when it gets to that later stage that we're able to be mindful when we come in for that last pit stop."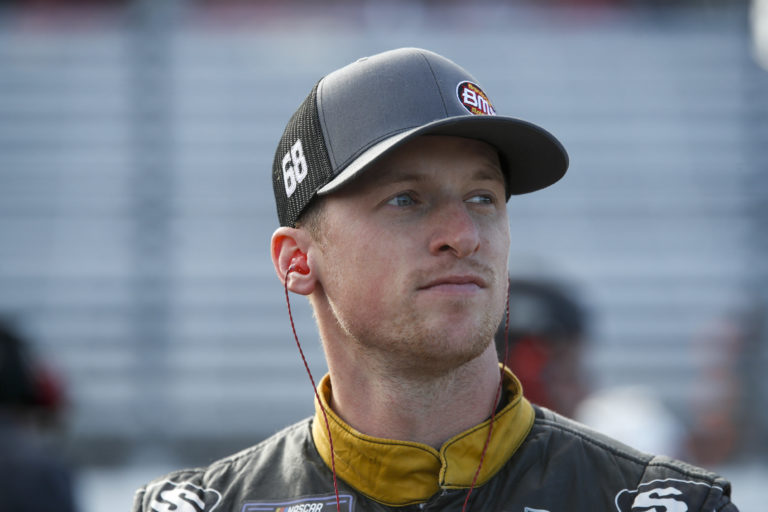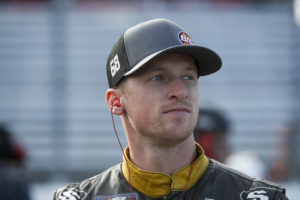 Between Dotter's two cars, SS-Greenlight Racing has scored 10 top-15 finishes this season, most recently with Hailie Deegan at Las Vegas Motor Speedway. Though some of those results have come with the aid of Stewart-Haas Racing, the results have shown there is speed in the SS-Greenlight cars.
"I think that we need to get to that top-15 mark and try and get even better from there," Brown explained. "I have confidence that Jason Miller and his guys are going to give me a good piece to run up front, run as best as we can, at least. I just want to make the most out of the entire weekend.
"It's a short track in my home state. It gives me that extra wind in the sails as a driver. It's just exciting to go run a short track. I want to make sure that we avoid any big collisions that Martinsville can be famous for putting a hole in the radiator."
Despite missing two races, Brown is still 16th in the points standings, a testament to his results to date. He has a 103-point lead over 20th, held by Brett Moffitt.
The Dead On Tools 250 is scheduled for Saturday, October 29 at 3:00 p.m. ET on NBC. The race will also be broadcast on the Motor Racing Network and SiriusXM NASCAR Radio, channel 90.