By Seth Eggert, Associate Editor
A crew chief change may have been what Riley Herbst needed as the Stewart-Haas Racing (SHR) driver earned a top-five finish with Davin Restivo on the pit box.
Herbst started the 2023 NASCAR Xfinity Series season with six consecutive top-10 finishes, including two top-five finishes. Since then, the Las Vegas, NV native has struggled to score a top-15 for one reason or another. Accidents, pace, and pit road miscues derailed one run after another for the No. 98 Monster Energy Ford Mustang.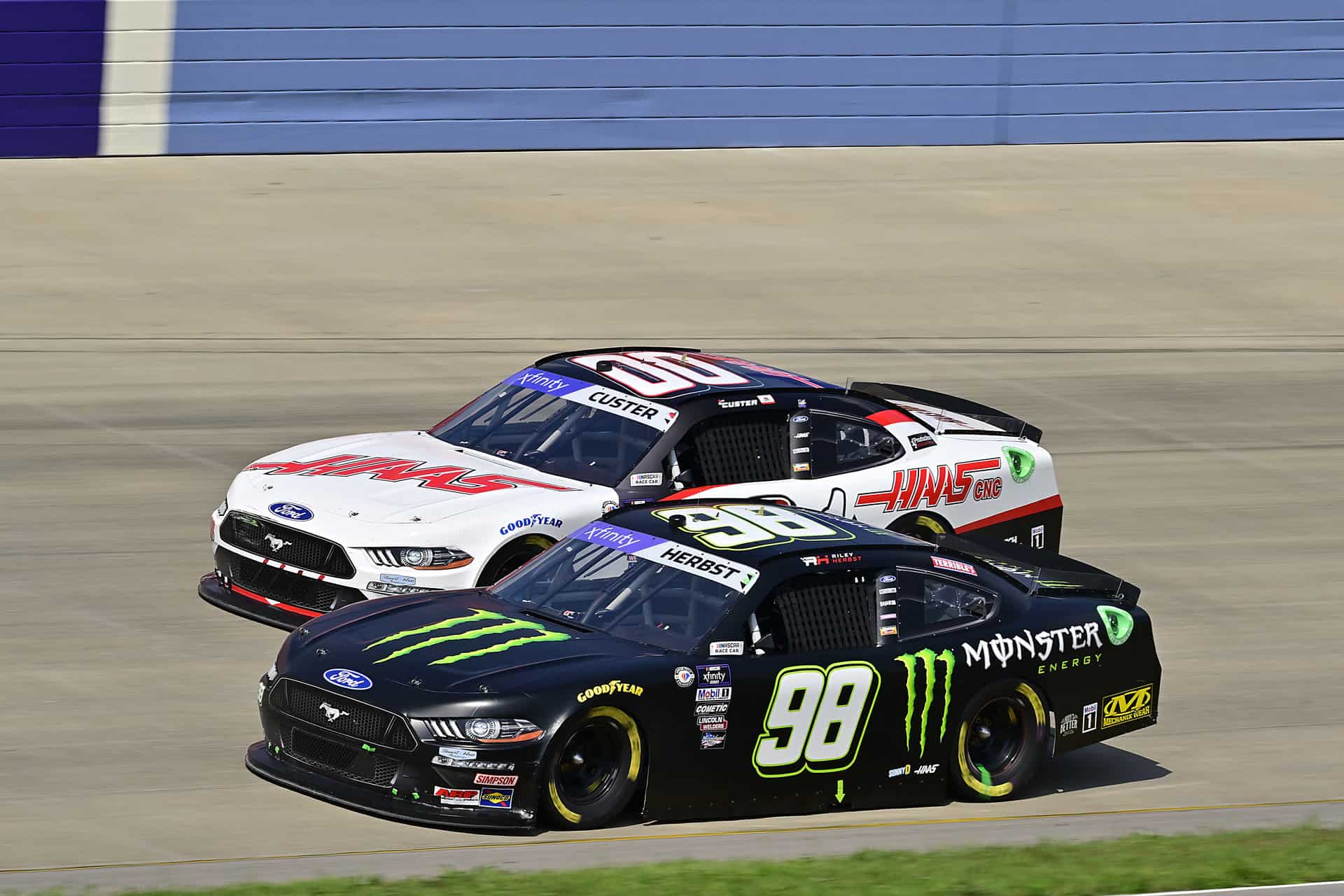 Before the Tennessee Lottery 250, SHR opted to reshuffle the crew chiefs. Richard Boswell, Herbst's former crew chief, was promoted to work in the Cup Series with Chase Briscoe. The 24-year-old got Restivo, the former lead engineer for Aric Almirola in return.
Herbst, with Restivo's leadership, ran inside the top-10 throughout the 250-mile scheduled race. The turnaround in performance had the Ford Performance driver up front in the closing stages of the race. Herbst was among those that stayed out under a caution that pushed the race into not one but two attempts at overtime.
Though he only gained two spots by not pitting, Herbst skillfully held off drivers with fresher tires. However, he was no match for Cup driver A.J. Allmendinger. Herbst finished second after a battle with Sam Mayer and Austin Hill.
"This was a great weekend for the No. 98 Monster Energy team, and it was a great way to start off this new part of the season with Davin Restivo, my new crew chief," Herbst said. "I walked into the shop on Monday this week and that's the first time I had officially met him.
"It's going to take time to get our communication perfect, but he promised me fast racecars and he brought just that this weekend. I'm glad that I can get a great finish at a track that's been good to me in the past. Excited for what's to come."
Despite contact in practice with C.J. McLaughlin, the No. 98 Ford was undamaged. Herbst qualified fifth and used that track position to stay up front. Multiple cautions in the first two Stages aided his respective seventh and fifth place runs to gain additional points.
The runner-up finish was Herbst's third top-five this season. It was also his best finish in Xfinity competition since Kentucky Speedway in 2020 when he finished runner-up to Austin Cindric in the Shady Rays 200.
The top-five finish moved Herbst up from 10th to ninth in the points standings, 169 behind leader John Hunter Nemechek. He is 17-points above the NASCAR Xfinity Series Playoffs cutline currently held by Daniel Hemric.
Next for Herbst and the Xfinity Series is a trip into the unknown, the first-ever street course race. One advantage that the Xfinity regulars have is that Cup Series drivers will be barred from competing in Saturday's race, The Loop 121, on the Chicago Street Course.
The Loop 121 on the Chicago Street Course is scheduled for Saturday, July 1, at 5:00 p.m. ET on USA Network. The race will also be broadcast on the Motor Racing Network and SiriusXM NASCAR Radio, channel 90.