By Seth Eggert, Staff Writer
When the green flag waves for the NASCAR Xfinity Series Pacific Automation 147 at Portland International Raceway, Ryan Vargas will be piloting a different machine than he's accustomed to.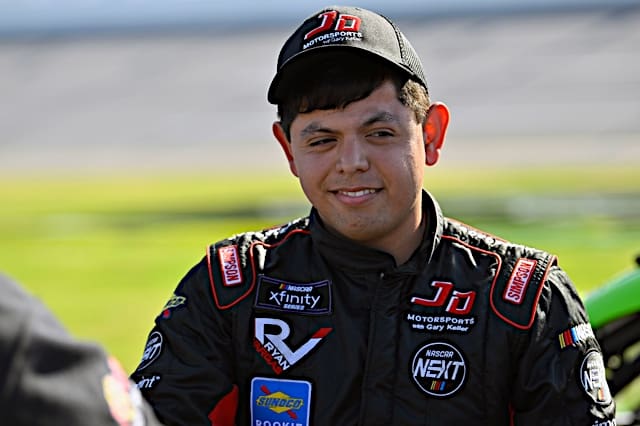 In the No. 6 JD Motorsports Chevrolet Camaro SS this weekend will be Gray Gaulding. Though the business of NASCAR separated Vargas from his JD Motorsports team for Portland, he's landed the opportunity to drive the No. 47 Chevrolet Camaro SS for Mike Harmon Racing.
"I'm very fortunate to be able to drive Mike Harmon's racecar," explained Vargas. "Major thank you to him and his team for the opportunity and I'm just excited. The way I see it we're just going to go out there and I'm going to do the same philosophy as I do every other road course. I just do what I can to be there at the end and hopefully we'll have ourselves a pretty good finish."
To date all of Vargas' starts in the NASCAR Xfinity Series have been with JD Motorsports equipment. Though he has changed numbers from time to time, driving the No. 4, No. 6, and No. 15, it's always been with the same team. The seat swap with Gaulding gives Vargas an opportunity to learn how another organization operates. It also introduces the La Mirada, Calif. native to another racing philosophy.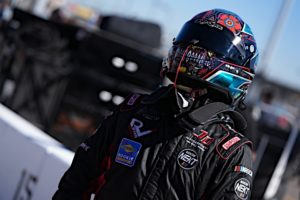 With the difference of equipment, the expectations and goals for Vargas will be different. The 21-year-old will help Harmon's team earn much-needed points that they can potentially use later in the season to position themselves better in qualifying.
"This is my first ever start in Xfinity that isn't partnered with JD," admitted Vargas. "It's going to be a good experience to learn a little bit something different. It's a different team, different atmosphere, different philosophy of racing. I'm going to go out there do what's normal for myself and learn what I can so that in a race where I really wasn't planning on driving, not being in the No. 6 car.
"Now I have the opportunity to do so. All this is just padding my notebook and it's going to help myself and in turn help the JD team when we do get to other road courses later this year."
Of the 13 races in the 2022 Xfinity Series season, Mike Harmon's team has qualified for five races. With only 38 entries for Portland, Vargas is guaranteed a spot on the grid. Gaulding scored the best finish for the team this season, 21st at Talladega Superspeedway.
Entering Portland, the Mike Harmon Racing No. 47 sits 43rd in Xfinity owner points. The team is 72-points behind the next full-time car, the Jesse Iwuji Motorsports No. 34. In six road course starts Vargas has three top-20 finishes with a best finish of 17th in the rain at the Charlotte Motor Speedway ROVAL in 2020.
"I had a good conversation with my crew chief Ryan Bell (Monday) night when I was over at Harmon's," said Vargas. "We talked a little bit about the difference going from one team to another and it's not a bad feeling by any stretch of the imagination, but it's different. It feels weird because you're so used to a norm and then suddenly that norm is not normal, whether it be for a short period of time.
"I'm very excited for the opportunity. Mike Harmon has obviously been in this sport for quite a while, and I look forward to driving his racecar and hopefully delivering them a good finish and hopefully some good points."
Vargas will be back in the No. 6 JD Motorsports with Gary Keller Chevrolet Camaro SS at Nashville Superspeedway later this month.
"I'll be back in that No. 6 car at Nashville," stated Vargas. "We'll do what we can, and we'll continue to make this season a strong one and continue to hopefully turn around our luck."
Though Vargas has not had much luck to this point this season, he sits 25th in driver points, better than his position at this point last year after he missed one race. His best finish this season currently is a 12th-place run at Atlanta Motor Speedway.
Featured Photo Credit: Photo by NKP / NKP Photo.