By Seth Eggert, Staff Writer
From a Twitter DM to a racetrack parking lot and finally the hood of the JD Motorsports No. 6 Chevrolet Camaro SS, Ryan Vargas' sponsorship from Williamsburg Contracting has its' own unique origin story.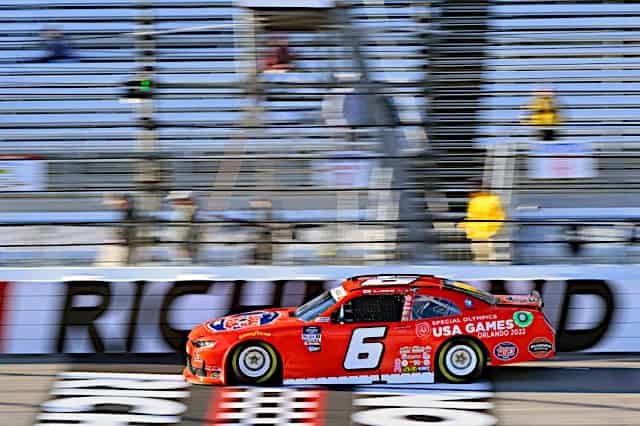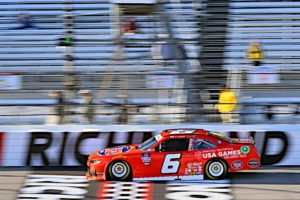 At the Toyota Care 250 at Richmond Raceway in April saw Vargas' No. 6 initially unsponsored entering the weekend. A spur of the moment Tweet by the 22-year-old resulted in a direct message on Twitter from Aaron Beavers, President at Williamsburg Contracting.
Wanting to dip his toes into NASCAR Xfinity Series sponsorship, Beavers had asked about pricing. Ultimately for that race weekend, he was an associate sponsor, covering the tire bill.
Vargas kept in touch with Beavers since then. That relationship has produced a primary sponsorship from Williamsburg Contracting for the Dead On Tools 250 at Martinsville Speedway on Saturday, October 29.
"It was pretty funny," Vargas recalled, "I put up a Tweet before Richmond saying like we have some availability. Aaron Beavers, he reached out to me on Twitter DM out of the blue saying what does it cost to do just get my logo on the car? I said, 'look you could buy me a set of tires, we can make something happen.' He agreed to it. We met in the parking lot of Richmond Raceway, got the check and put the logo on the car that afternoon. It was really, really cool how that came together.
"They're a local company out of Williamsburg, VA. Aaron is from the Martinsville area, so this is more of a home race for him than Richmond, but it's really, really fun to be a part of. He's a big fan of the sport and I'm excited to kind of be a part of his first sponsorship in racing. I hope to continue growing this relationship as we move forward."
Cool story;

Earlier this year, I got to messaging @AaronBeavers67 about being an associate sponsor at @RichmondRaceway.

THAT FRIDAY, we met in the parking lot of the track and got the check.

Now- they're entering their first FULL sponsorship on a car.

Lesson- KEEP GRINDING. pic.twitter.com/c4Bi59cdwI

— Ryan Vargas (@RyanVargas_23) October 21, 2022
Though it's happened organically, Vargas has become adept at drawing in sponsors via social media. Social media giants Reddit and TikTok has sponsored the La Mirada, Calif. native. Though some companies have signed on after seeing Vargas' brand online.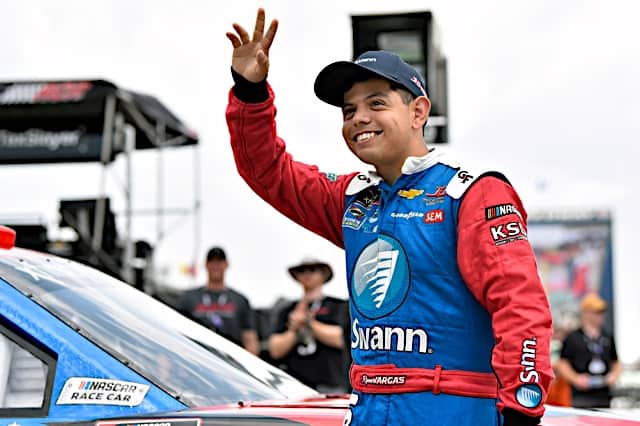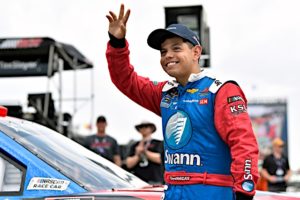 Williamsburg Contracting is just the latest in a group of sponsors that Vargas has landed via social media. The NASCAR Next alum appears to have an advantage, utilizing an under tapped resource to attract sponsors.
"I never really thought of it that way, but I could definitely see that having so much experience now trying to land deals, put deals together and facilitate relationships and meetings," Vargas reflected. "You have to be creative, can't just stick with the old school way of doing things. We're not in 2006 anymore. A sticker on a racecar doesn't do nearly as much as it did back in 2006. You've got to go out and be innovative in the way that you find sponsorship, but also in the way that you secure it when you activate it."
Over the past three years Vargas has had a wide range of companies grace the hood of his Chevrolet Camaro. From corporate giants to regional brands, and local businesses, he's worked to maintain relationships and activate sponsors online on social media, iRacing, and elsewhere.
Williamsburg Contracting is the 25th company to sponsor Vargas over the past three seasons. While supporting so many companies could be a hinderance to some, it shows the two-time Wendell Scott Trailblazer Award winner's ability to network, foster, and maintain relationships with various brands.
"Look at the list of sponsorships that we've brought in over the last three years, you have the TikToks, the Reddits, Critical Path Securities, the Swann Securities, all very massive entities," Vargas explained. "Then you go back, and you look at the more regional brands, Monarch Roofing, Williamsburg Contracting, Hose-man, my original sponsor ever. It just shows that there's a range there and because of that I'm able to show to these people that I can represent their name at a professional level, in front of a lot of people.
"That's what the whole TikTok and Reddit thing did is it showed that I can handle that presence, I could handle being in front of all these people and representing a giant mega name, but it also shows that I can handle representing any company. I think that's what matters the most, is being able to represent the wide range of companies from the massive entities to the regional brands and the family-owned companies."
While Vargas is maintaining relationships, he is also keeping an eye on the initiatives the companies have. The FACES board member is keen to learn what each company he partners with stands for and what their message is.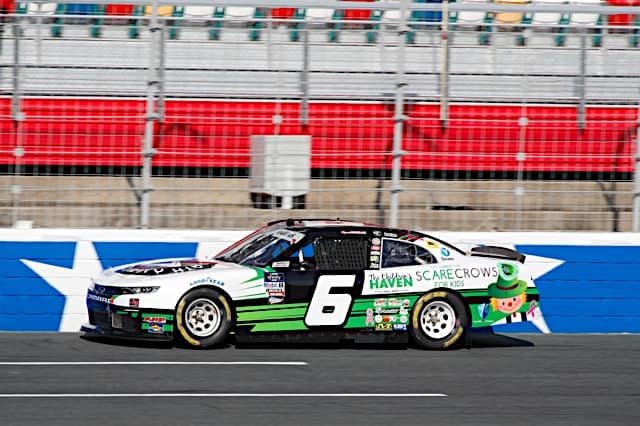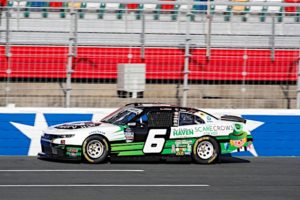 For example, Critical Path Security, which sponsored Vargas at the Charlotte Motor Speedway ROVAL, partnered with Children's Haven. Children's Haven helps underprivileged kids coming from bad backgrounds or those with no home.
"I do look at how companies are giving back," Vargas explained. "I mean, it's, it's important for me because at the end of the day, you can't just be a company and sell X service or X product. You have to have a message; have something you stand for. With Critical Path Security they want to help these underprivileged kids who come from a bad background or no home.
"To see the outpouring of support that we got with our car at the ROVAL with having Children's Haven on the quarter panels meant far more than any type of sponsorship. I think that says a lot as to their commitment to giving back, but also their commitment to the racing program and realizing the value that is present."
"Though I've used my voice for over 20 years advocating for critically abused children, sufferers of domestic violence, and those suffering from mental illness, my voice alone isn't loud enough to reach all of the children that need their cries heard." https://t.co/kg2CLuEvvK

— Critical Path Security (@criticalpathsec) October 21, 2022
The Dead On Tools 250 at Martinsville is not only a home race for Williamsburg Contracting, but is also Vargas' final scheduled Xfinity Series race this season. Having so many regional brands and local businesses on his cars, the JD Motorsports driver doesn't notice an increase in pressure.
The 2022 season has seen Vargas earn his career-best finish, sixth, at Daytona International Speedway. Through all of the ups and downs, the mentality has always been the same. Staying focused at the task at hand, Vargas always aims to run well for his sponsors.
"There's pressure to perform every race whether you have a big sponsor, a local sponsor, or no sponsor," Vargas admitted. "I mean, my mentality going into a race is no different. I have to prove that I deserve these partnerships. But it does mean a lot. You get these people like the Williamsburg Contracting. They're bringing their family; they're bringing their kids and their friends and family. You want to do good for them. I could definitely agree with that sentiment."
With the Dead On Tools 250 marking Vargas' final scheduled Xfinity Series race of the 2022 season, he'll end the season with 26 starts between two teams, 25 with JD Motorsports, and one with Mike Harmon Racing.
The Dead On Tools 250 at Martinsville Speedway is scheduled for 3:00 p.m. ET on Saturday, October 29 on NBC. The race will also be broadcast on the Motor Racing Network and SiriusXM NASCAR Radio, channel 90.