By Olivia Whissel, Staff Writer
CALGARY, Alberta, Can. – When thinking of places to host a rally race, Alberta, Canada is probably not a location that comes to mind right away for many rally fans.
Calgary is known for the Calgary Stampede, a two-week-long annual rodeo, exhibition, and festival that is held every July. The Stampede grounds feature GMC Stadium, an oval dirt track for horse racing and chuckwagons. It is also home to the Calgary Stampede Evening Show, featuring a multitude of acts and fireworks that concludes the festivities each evening of the Stampede. This show is nicknamed the "Greatest Outdoor Show on Earth".
When the stampede is not taking place, GMC Stadium is often left vacant with nothing going on.
This left the perfect opportunity for a rally race on ice to take place.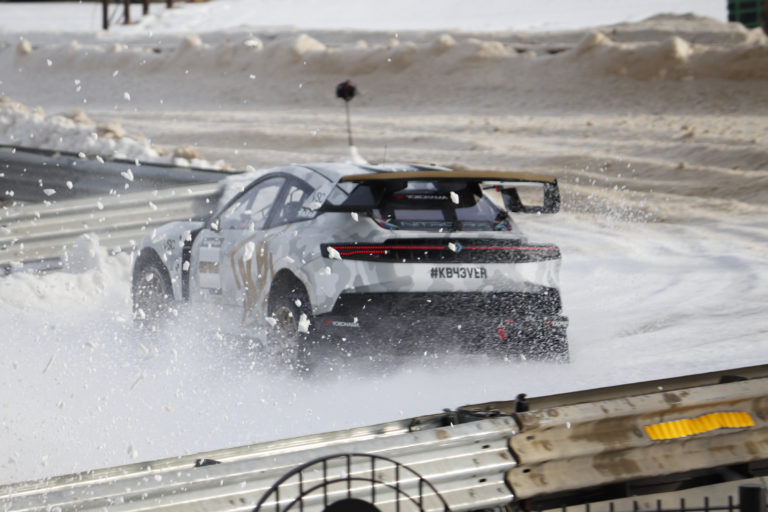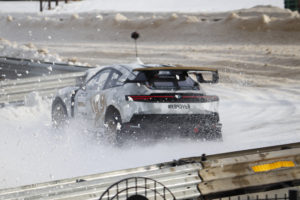 Travis Pastrana, the co-founder of Nitro Rally Cross decided that Canada would host the first two ice races in series history. Trois-Rivières, Québec was the host of the first ice race on January 20 and 21st. Calgary followed two weeks later on February 4th and 5th.
"The Calgary Stampede is one of those things that everyone says is the best outdoor show on earth, and you have such a good fan base," Pastrana said. "We love motor and we love being outdoors and we love having fun, and that's kind of what Calgary is known for".
The event brought over 40,000 fans in its two days. Making it the biggest event in the history of Nitro Rally Cross.
The 'Super Finals' on Sunday afternoon featured four cars; Pastrana, his teammate Connor Martell, Kris Meeke, and Kevin Eriksson.
Martell retired early after colliding with a track marker pole on the first lap.
Eriksson was able to get an early lead of 15.579s and walked away with the victory.
The battle for second was a close one between Pastrana and Meeke, with Meeke prevailing.