By Vincent Delforge, special to KickinTheTires.net
A new driver plans to make his debut in the ARCA Menards West Series at the Portland International Raceway, OR road race on September 3. This is Davey Magras, originally from Arizona with his own team Davey Magras Racing (DMR).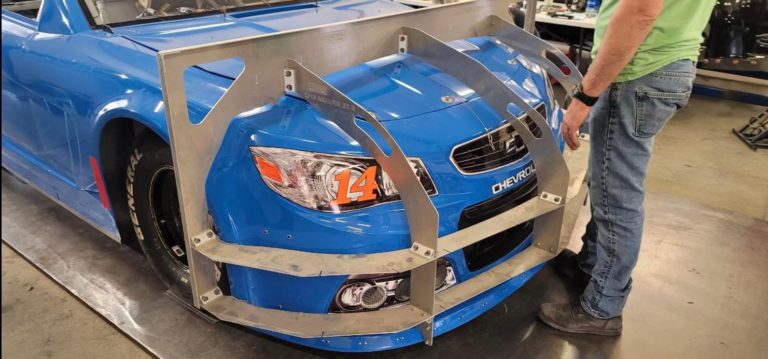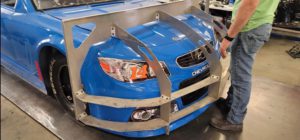 Magras was born July 8, 1967 and worked for Jerry Pitts Racing (JPR) for the past two years. A GT3 driver for ten years in the SCCA, he also drove in the NASCAR Weekly Series with Modifieds and Super Late Models between 1998 and 2002 at Tucson Speedway, AZ. Passionate about cycling, he also participates in road bike races. This will be his first race at the wheel of a big, heavy and powerful ARCA type stock car.
This project dates back to last year. The chassis, reconfigured for the ARCA West, comes from the Ronnie Hopkins Enterprises workshops and was once used by Chip Ganassi Racing with Felix Sabates in the NASCAR Cup Series. The engine, having been used in the Xfinity Series, is also reconfigured by DMR. The body of the car was assembled in partnership with JPR.
Magras will be using a No. 14 Chevrolet with main sponsor Advanced Autoworks LLC, a performance shop located at Phoenix, AZ. His crew chief will be his son Zach Magras, who also works for Jerry Pitts Racing, with help from Chris Harrison of Harrison Auto Dynamics.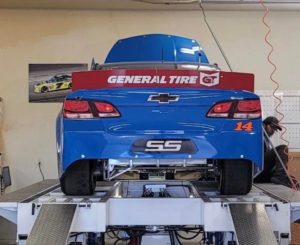 "My goal is to learn the track, find competitive speed and bring home a hotrod that still rolls in the trailer!" says Magras. The latter also adds: "Huge thanks to two people. Jerry Pitts for technical support and the opportunity to know 'what it takes' to field an ARCA car. And my son Zach for his huge efforts in the entire process. He will also be working toward an ARCA start."
If 2022 will be a year to put everything in place and learn, the objective is to do all road races in 2023 and even more with the acquisition of a chassis for short tracks.
Note that the choice of No. 14 has nothing other specific than to be the lowest two digit number available.
The September race at Portland International Raceway is the second of two races that the ARCA Menards Series West will hold on the 1.980-mile road course this season.
Featured Photo Credit: Photo Courtesy of Davey Magras via Vincent Delforge