By Cole Cusumano, Staff Writer
NASCAR is a professionally organized form of motorsports notoriously steeped in heritage, which is why it's important to acknowledge the past as the sanctioning body gears up for its 75th anniversary.
Namesakes, numbers, and personalities continue to fuel the high octane circuit of madness even amidst a whirlwind of change. Following the inaugural season of the radically different Next Gen car, connections to the heroes of yesteryear are still able to be traced back by the melting pot of young and experienced drivers who make up the NASCAR Cup Series roster entering 2023.
In preparation for the second year of NASCAR's Next Gen, why don't we reflect back on the previous generation of drivers and how some relate to stars of today? By no means is this an attempt to overshadow the originality radiating from each individual, but rather a fun and nostalgic way of linking the past to the present.
Noah Gragson & Clint Bowyer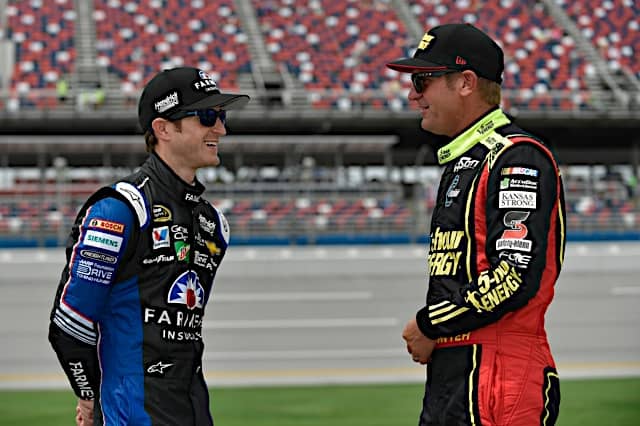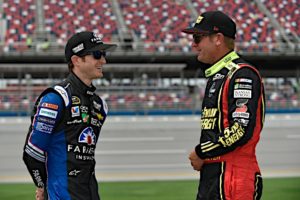 Let's make one thing clear: there is only one Noah Gragson and one Clint Bowyer. What sets the former JR Motorsports driver and Kansas' prodigal son apart from the rest is their innate ability to have a good time.
Bowyer strung together a respectable Cup career in 15 full-time seasons, racking up 10 wins along the way. However, his hallmark was his unapologetically exuberant personality that he's now brought into the Fox Sports broadcast booth.
Gragson is the only current driver who comes close to matching Bowyer's character, but he has 43-year-old one-upped in the fanfare department. Whether he's shotgunning Black Rifle coffee in victory lane with fans or celebrating a victory with locals at the closest Waffle House to the track, Gragson relishes any chance he can make friends wherever he goes.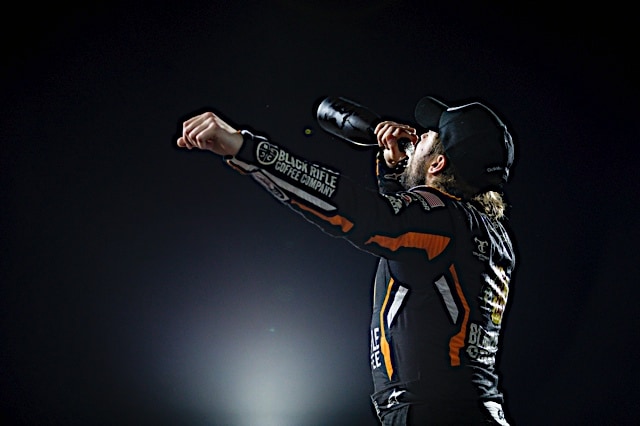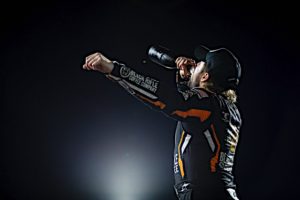 Coming off an eight-win season in the NASCAR Xfinity Series and 18 Cup starts, Gragson is set to begin his first full-time campaign at the sport's highest level driving the No. 42 for Petty GMS Racing. While the talent is undoubtedly there for the 24-year-old to eclipse Bowyer's 10 victories in 541 starts, it will take some time competing for an organization still finding its footing, but trending in the right direction.
Regardless, Gragson will make things interesting on track and have a damn good time doing so.
Kyle Larson & Jeff Gordon
It's next to impossible to associate a driver with 93 wins and four championships to someone who hasn't even hit their prime yet, but if anyone encapsulates the spirit of Jeff Gordon, it's Kyle Larson.
Larson may not have the charismatic, "Saturday Night Live" flair the 'Rainbow Warrior' had early in his career, but the stoic composure and calculated on-track prowess in relation to Gordon's latter years is uncanny.
Like Gordon, Larson was raised in California, which is why it shouldn't come as a surprise that the 30-year-old grew up an avid fan of the legend he now competes for.
Both drivers were touted as generational talents, with Gordon proving to be just that when he hung up his helmet in 2016. Larson got off to a rocky start when he began his Cup career competing for a struggling Chip Ganassi Racing, and even then he was able to rack up six wins.
It wasn't until he found a home at Hendrick Motorsports that Larson began truly living up to the hype. In his first season driving the No. 5, he won 10 races and his first championship, casting a cloud of fear over the competition that the aforementioned premonitions of legendary proportions may finally become a reality.
HMS already has a storied reputation for turning Californians like Gordon and Jimmie Johnson into Hall of Famers. With 19 wins, 146 top-10s and one championship through just 295 starts, Larson could be next.
Ryan Blaney & Kasey Kahne
Moms across the globe wept when NASCAR's equivalent of George Clooney exited the sport in 2018. Who could forget Kasey Kahne's baby-blue eyes and jawline seemingly chiseled by the Gods? Make no mistake, the next driver to assume the role of Cup Series heartthrob would have some tough shoes to fill.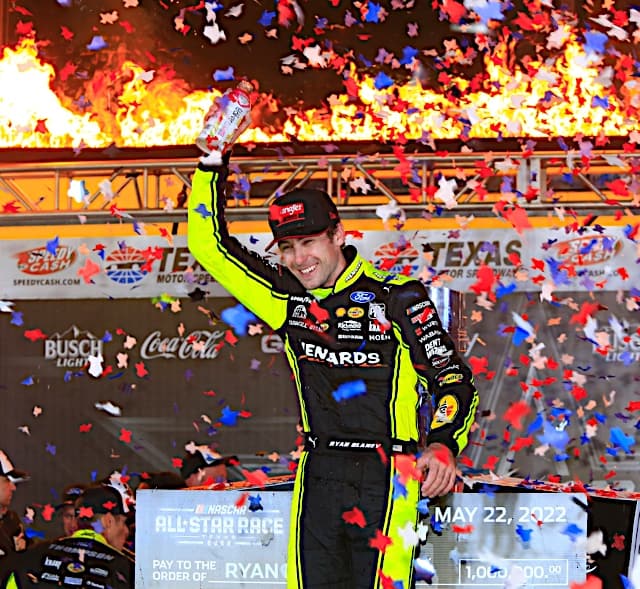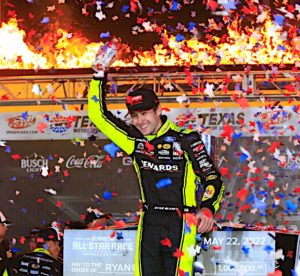 Enter, Ryan Blaney. Whether he's rocking the full-bearded cowboy look with jeans or the trademark Team Penske 'Penske Perfect' clean shave, the 28-year-old has an undeniable swagger with talent to boot.
More than just another pretty face, Blaney brings raw talent to the sport's premier series, while also carrying on his family's legacy as a third-generation driver.
Kahne saw his career in NASCAR come to an abrupt end following chronic severe dehydration, but he was able to string together a more than respectable career in 14 full-time seasons with 18 wins and 176 top-10s. Ironically, Blaney is on pace to be on par with Kahne's stats, albeit with more championship potential.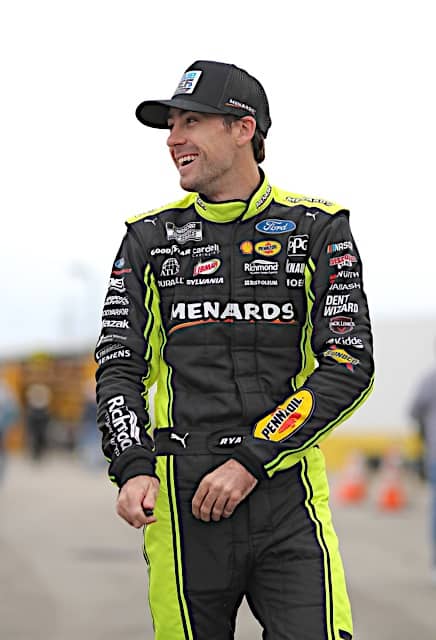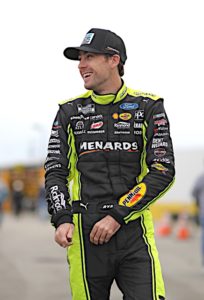 Through seven full-time seasons and 270 starts, Blaney has seven wins and 113 top-10s. In as many starts, Kahne took 10 trips to victory lane. However, the pair of handsome devils share one more daunting commonality: being the bridesmaid.
Finishing runner-up has become an unfortunate association with Blaney in his young Cup career, who has nine to this point. Through 270 attempts, Kahne actually had 14, so it could be worse.
This trend will be far from what defines Blaney when his career is all said and done. It's only a brief matter of time before those runner-ups translate into wins, and when they do, they will come in bunches. The driver of the No. 12 will be a strong force in the Cup Series for years to come.
Erik Jones & Matt Kenseth
For all intents and purposes, similarities don't get as cut-and-dry as Erik Jones and Matt Kenseth. The duo hail from the neighboring glove-shaped states of Michigan and Wisconsin, respectively, and they share eerily comparable characteristics.
Both Jones and Kenseth display silent and reserved attitudes, opting to do all their talking on the track. In the case of Kenseth, this spurred 39 wins, 331 top-10s and a championship in 697 starts.
With only three wins and 81 top-10s in six full-time seasons, Jones has a long way to go in order to match Kenseth's Hall of Fame career, but keep in mind, he's still one of the younger drivers in the Cup Series at 26 years old.
It's been a bit of an uphill battle for Jones in recent years, driving for Petty GMS, but he consistently finds ways to run up front by virtue of his unrelenting work ethic – like Kenseth.
The road ahead looks promising for the driver of the No. 43. It was recently announced that seven-time champion Jimmie Johnson will be joining the organization as a team owner and as a part-time driver, which should provide a much-needed spark for everyone involved.
Ty Gibbs & Kyle Busch
This comparison between Ty Gibbs and Kyle Busch is as easy as they come, even if the former driver of the No. 18 is very much still involved in full-time Cup racing. Serving as two of the most polarizing figures in NASCAR, it's fitting that the 20-year-old will serve as the two-time champion's successor at Joe Gibbs Racing.
A villain was officially born at Martinsville Speedway in October 2022 when Gibbs punted his teammate for a Xfinity win and emerged from his Toyota Supra to a barrage of boos. Busch didn't claim such status until 2008 at 23 years old when he infamously turned 15-time most popular driver Dale Earnhardt Jr. at Richmond Raceway.
The title of "villain" is obviously looked down upon, however it should come as a compliment, because it likely means you're damn good at your job.
Look at Busch: two Cup championships, over 200 NASCAR victories and without a question one of the greatest drivers the sport has ever seen. The 37-year-old may not have come up through the ranks as a "silver spoon kid" that Gibbs is referred to as, but there's no denying the youngster's immaculate talent – even with exceptional equipment.
Gibbs has a combined 29 wins throughout NASCAR's developmental series and he'll enter his first full-time Cup campaign as the reigning Xfinity Champion. To this point in his young career, the new driver of the No. 54 doesn't quite embrace the villain role like Busch does, but he doesn't need to if he's winning races.
There was a point in time where many said matching the excellence of Busch would be nearly impossible, but truthfully, the sky's the limit for Gibbs. He brings a much needed excitement coupled with superstar potential to the Cup Series beginning in 2023.
Alex Bowman & Greg Biffle
Dogs have become synonymous with Alex Bowman, which is why it should come as no surprise that he's comparable to Greg Biffle both on and off the track. If there's one thing these drivers love more than fast cars, it's their furry friends.
Biffle and his wife Nicole created the Greg Biffle Foundation in 2005, which was designed to bring awareness to the well-being of animals – specifically dogs and cats – by awarding grants to humane societies and animal shelters across the United States. Similarly, Bowman teamed up with his sponsor Ally and Best Friends Animal Society to increase aid for animal shelters across the U.S.
From a personality perspective, Bowman and Biffle are also similar in that regard, coming off as fairly reserved with the occasional fire when poked at enough. Additionally, both drivers are good for at least one win a season and perennial playoff contenders with a chance to make a deep run.
Through 256 starts, Bowman has seven wins and 69 top-10s, but to be fair, his first two full-time seasons were competing for backmarker teams BK Racing and Tommy Baldwin Racing. And yet, those stats are on par with the 19 wins and 175 top-10s in 515 attempts for Biffle.
Bowman has been tough to read throughout his young Cup career, but he's proven he's more than capable of becoming a title contender. Since joining Hendrick Motorsports full-time in 2018, he has yet to miss the playoffs and has finished as high as sixth in the standings.
As the 2023 NASCAR Cup Series season is on the horizon, only time will tell which other "Next-Gen" drivers will have careers that mimic their "Last-Gen" counterparts.