By Seth Eggert, Staff Writer
The allure of the NASCAR Cup Series and its' Gen 7 'Next Gen' car has Kimi Räikkönen returning for another drive in Trackhouse Racing's PROJECT91.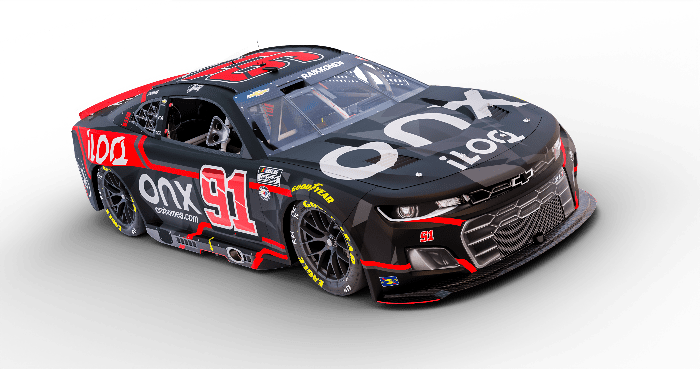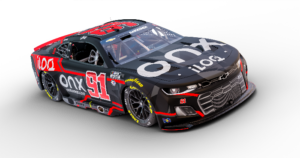 After turning heads in practice last year, Räikkönen qualified mid-pack at Watkins Glen International. In his first experience at the track, he ran well inside the top-10 throughout the first two Stages. An accident at the start of the final Stage ended 'The Iceman's race prematurely.
Fast forward to 2023 and Räikkönen's PROJECT91 opportunity in the No. 91 ONX / iLOQ Chevrolet Camaro ZL1 comes at a familiar track with different rules. The 2007 Formula One champion returns to the site of his final F1 victory in 2018, Circuit of the Americas. The familiar setting lessens the learning curve that the Finnish driver faced last year.
This time, the EchoPark Automotive Grand Prix will not feature caution flags at the end of each Stage. NASCAR officials opted to eliminate the Stage break cautions on road courses due to the length of caution periods.
"I had a fantastic time in NASCAR," said Räikkönen. "There was a lot to learn in a very short amount of time, but everyone was very helpful, the competition was a big challenge. This time I get to race on a track I am familiar with so there won't be as steep of a learning curve. I want to have fun, but also do as well as we can."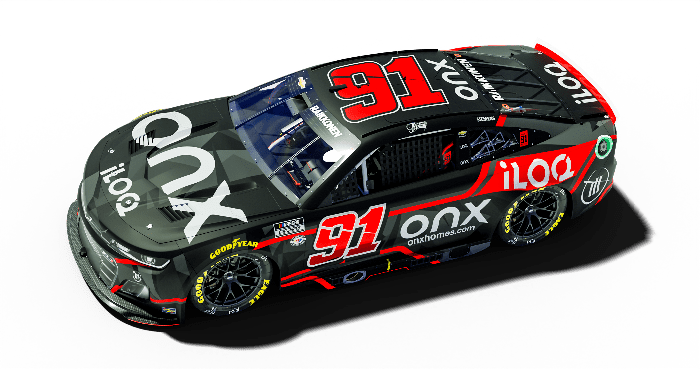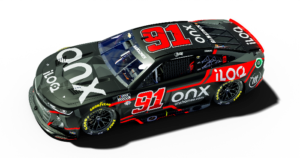 When Räikkönen was announced to drive for PROJECT91 in 2022, his Trackhouse Racing teammates Ross Chastain and Daniel Suarez both had won and made NASCAR's playoffs. Though neither have scored a win in 2023, Chastain currently leads the points standings with Suarez 25 behind in fourth.
Räikkönen is the latest global superstar to take part in the NASCAR Cup Series in 2023. Action Sports star Travis Pastrana finished 11th in the Daytona 500 with 23XI Racing. IndyCar star Conor Daly also competed in the 500 with more races planned with The Money Team Racing.
"When we announced Kimi last year, I said he was the global superstar I had in mind when we created PROJECT91," said team owner Justin Marks. "I think you saw the fan reception across the world and Kimi's performance in the car was proof of the concept. Kimi's following is massive and it's great for NASCAR, Trackhouse plus I think Kimi really enjoys our racing."
The 43-year-old might be the only driver so far to take part in PROJECT91, but he likely won't be the last. The competitiveness that Räikkönen showed last season most likely will be matched at Circuit of the Americas based on Trackhouse Racing's continued strength.
In addition to Räikkönen's participation in PROJECT91, a version of NASCAR's 'Next Gen' car will take part in the 2023 24 Hours of Le Mans in Garage 56. 2009 F1 champion Jenson Button joins 2010 Le Mans winner Mike Rockenfeller and seven-time NASCAR champion Jimmie Johnson in NASCAR's Le Mans entry.
Both that and Trackhouse's PROJECT91 could be the catalyst for further involvement from European drivers.
"I'm sure there are a lot of drivers that would like to have a chance to try NASCAR," said Räikkönen. "It's not very easy, so maybe it will open some doors in the future for more chances to try and get more Europeans into the sport."
Circuit of the Americas will mark Räikkönen's fourth career NASCAR start. The 21-time F1 winner made starts in the NASCAR Xfinity Series and NASCAR Craftsman Truck Series in 2011 at Charlotte Motor Speedway.
The EchoPark Automotive Grand Prix and Circuit of the Americas is scheduled for Sunday, March 26 at 3:30 p.m. ET on FOX. The race will also be broadcast on the Performance Racing Network and SiriusXM NASCAR Radio. International broadcasts are also available.