By Seth Eggert, Staff Writer
In the first leg of his double-duty race weekend, Max Gutierrez climbed through the field to earn his first career top-10 finish in the NASCAR Camping World Truck Series.
Gutierrez Up Front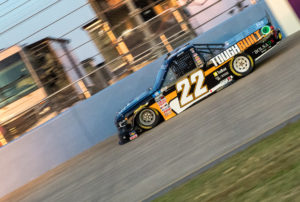 On a restart with 11 laps to go in the Rackley Roofing 200 at Nashville Superspeedway Gutierrez lined up 13th. As one competitor showered the frontstretch with sparks, Hailie Deegan checked up. However, Gutierrez was already on her bumper. The contact sent Deegan spinning into the outside wall.
That contact with Deegan was the only mistake of the night for the Mexico City, Mexico native. On the final restart Gutierrez maneuvered his No. 22 Inspectra Thermal Solutions Chevrolet Silverado into the top-10. With five laps to go he picked off seventh from Tyler Ankrum. Gutierrez challenged Christian Eckes for sixth before breaking loose on the frontstretch.
Trouble for Hailie Deegan at Nashville. pic.twitter.com/VEHd8qiNfY

— FOX: NASCAR (@NASCARONFOX) June 25, 2022
Career-Best Run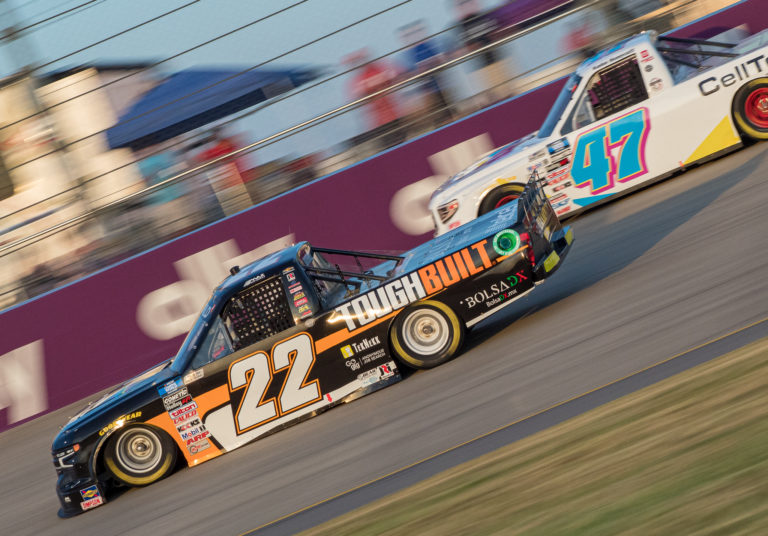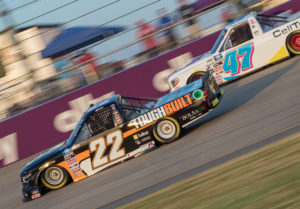 Though he kept his AM Racing machine in the right direction, the save dropped the 19-year-old back to eighth when the checkered flag waved. The eighth-place finish is a career best for Gutierrez.
The truck race at Nashville is just the first half of Gutierrez's double duty race weekend. Now he'll fly back to Mexico to compete in the NASCAR Mexico Series at Cajititlan International Trioval on Sunday.
"Since the first race back at Charlotte, I learned as much as I (could) in the draft with other drivers," Gutierrez told FOX Sports' Josh Sims. "Now here in Nashville, it was perfect for us. Throughout practice we're learning the track. Qualifying went pretty good for us but then we had an issue. In the race it was perfect. I didn't make many mistakes, that's why we are inside the top-10. I'm very happen. In four hours, I have a (flight) to go back to Mexico and race on Sunday."
Mad Max 😤

19 year-old Max Gutierrez 🅿️8️⃣ in just his second-career #CampingWorldTrucks start. pic.twitter.com/H7gjWmwY2q

— NASCAR CRAFTSMAN Trucks (@NASCAR_Trucks) June 25, 2022
Gutierrez qualified towards the front of 36-truck field. However, his truck was found to be too low post-qualifying and NASCAR Camping World Truck Series officials disallowed his lap. After rolling off 36th, Gutierrez drove into the top-25 by the end of Stage 1. At the end of Stage 2, he was inside the top-20.
Racing in Mexico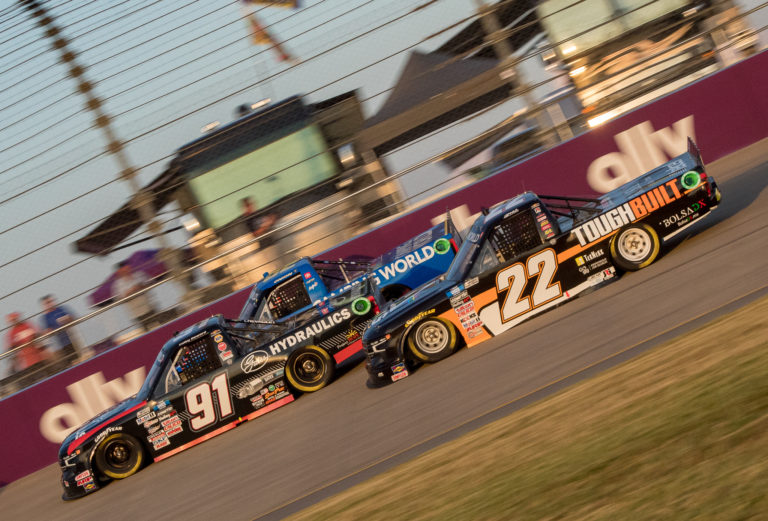 Gutierrez now heads back to Mexico to compete in the NASCAR Mexico Series. There he has one top-five, and two top-10 finishes in three starts this season. Gutierrez's best finish this season is fourth in the season opener.
The 2020 NASCAR FedEx Challenge champion has two previous starts at Cajititlan International Trioval, one in the FedEx Challenge and the other in the Mexico Series. Gutierrez finished fifth in the 2019 FedEx Challenge race.
Featured Photo Credit: Photo by Christian Koelle / Kickin' the Tires