By Seth Eggert, Staff Writer
For the 2023 NASCAR Craftsman Truck Series season Hailie Deegan will join ThorSport Racing as the organization moves back to Ford Performance.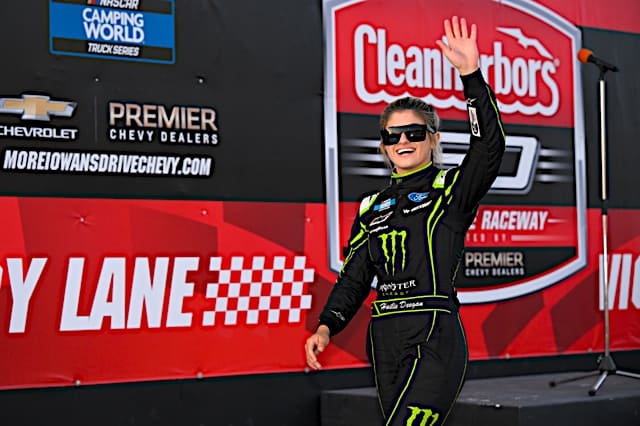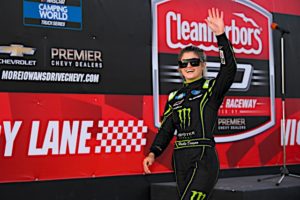 Deegan will drive the No. 13 Ford F-150 in her third full-time season in the Truck Series. The Temecula, Calif. native made the announcement via her YouTube channel. The No. 13 that Deegan will drive is most likely a re-numbered No. 98 that was driven by Christian Eckes last season.
The 21-year-old will have three-time Truck Series champion Matt Crafton, 2021 champion Ben Rhodes, and Ty Majeski as teammates. The team earned three victories in 2022, two with Majeski and one with Rhodes.
"I'm going to be driving the No. 13 Ford F-150 for ThorSport Racing," Deegan said on her YouTube channel. "I'm so beyond excited. I feel like this is such a great organization. There is so much history at ThorSport. Being able to see Ford and ThorSport rekindle their relationship, and that I will be a part of it, just makes it even better. It gives me something to look forward to.
"I have a good group of people working on my career with me. I really feel that this is a good home for me. Based on the past 24 hours I can tell that (ThorSport) is a close-knit group here. They have a beautiful facility and great employees that work hand-in-hand together. There is great communication."
The Ohio-based organization competed under the Ford Performance banned from 2018 through 2020. Prior to Zane Smith's 2022 championship, Crafton earned the 'Blue Oval's most recent title in 2019 despite a winless season. The team made the NASCAR Playoffs in all three of its' previous seasons with Ford.
"With 28 years in the Truck Series, we look forward to the partnership with Ford Performance in NASCAR," said team owner Duke Thorson. "Our pursuit of wins and championships remains at the forefront of our objectives."
Welcome back @FordPerformance! #FordPerfomance // #NASCAR pic.twitter.com/p28py85uua

— ThorSport Racing (@ThorSportRacing) December 15, 2022
In total Ford has three driver's championships in the Truck Series between Greg Biffle's 2000 title, Crafton in 2019, and Smith in 2022. Ford only has two manufacturer's championships, in 1999 and 2000.
"We're happy to welcome ThorSport back to our NASCAR CRAFTSMAN Truck Series program," said Mark Rushbrook, global director, Ford Performance Motorsports. "Duke has assembled one of the best organizations in the series with a driver lineup that is filled with youth and experience. We celebrated a championship together just a few years ago and know they have the potential to do it again in 2023."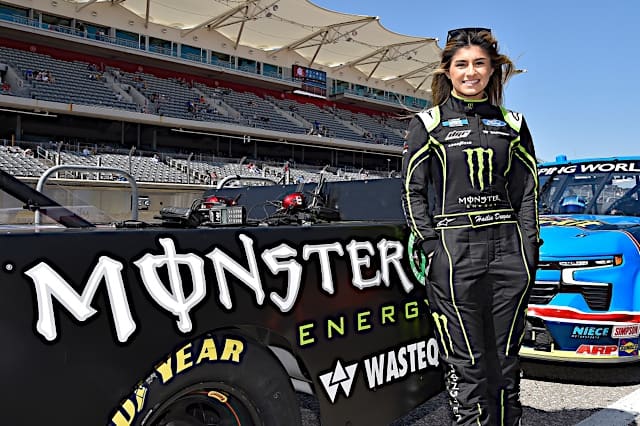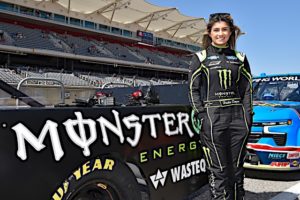 In Deegan's two full-time seasons with David Gilliland Racing in 2021 and 2022, she scored three top-10 finishes. In the process she set a new record for the most top-10 finishes by a woman in Truck Series history.
Her best finish to date was a sixth place at Talladega Superspeedway last year. She also made her NASCAR Xfinity Series debut in 2022, finishing 13th at Las Vegas Motor Speedway.
Deegan's best points finish in Truck competition, 17th, came in her rookie season in 2021. She finished outside the top-20 in points in 2022 after on-track incidents hampered the start of her season. A top-10 at the Mid-Ohio Sports Car Course started Deegan's 2022 season turn around.
Deegan's ThorSport debut will come in the NextEra Energy 250 at Daytona International Speedway on Friday, February 17, 2023. The race will be broadcast on Fox Sports 1, the Motor Racing Network, and SiriusXM NASCAR Radio channel 90 at 7:30 p.m. ET.