By Seth Eggert, Staff Writer
The 'mini-Superspeedway' characteristics of Atlanta Motor Speedway provide Ryan Vargas an opportunity to shine at his sponsor's home track.
Atlanta a 'Home Race' for Vargas' Sponsors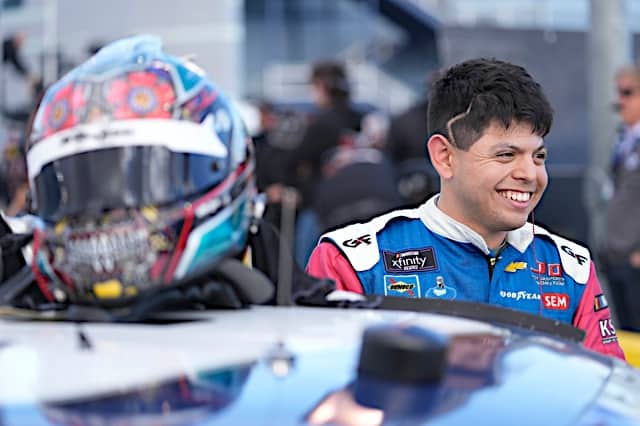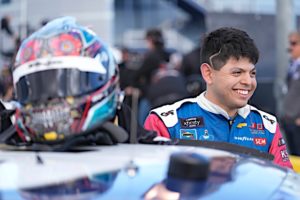 The JD Motorsports driver once again will have Swann Security and BrandsMart USA on his No. 6 Chevrolet Camaro SS. With locations in both Florida and Georgia, the companies are promoting both the team and Vargas heading into the Alsco Uniforms 250.
On Friday, July 8, the La Mirada, Calif. native will have a meet and greet with race fans at the Stockbridge, GA location for BrandsMart USA. The two companies also gave away two VIP tickets to the NASCAR Xfinity Series race Vargas is competing in.
"It means a lot to have Swann Security back on board as well as welcome BrandsMart USA back on board as well," admitted Vargas. "They did a race last year with us at Texas Motor Speedway and this one being much closer to their region. It definitely offers some great opportunity for us to activate, have some fun and it's helped.
"We're trying to do what we can to help grow their footprints and continue growing this partnership that we have with them because it's pretty neat to have a partnership that has gone for now going into its second year. Very excited about that and I look forward to seeing how this weekend goes."
Recently at Atlanta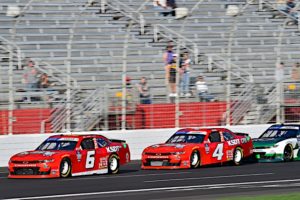 Earlier this season, Vargas finished 12th in the debut of the superspeedway configuration at Atlanta Motor Speedway. To date that's his, and JD Motorsports' best finish of the 2022 Xfinity Series season. Though Vargas didn't score any Stage points, he kept the nose of his No. 6 Chevrolet Camaro clean and was in contention at the end of the Nalley Cars 250.
"We're going out there with chassis No. 62 which is one of our intermediate cars," said Vargas. "It's the same car we took there earlier this year, and we're going there with a bit of a mix more of a superspeedway forward type setup. I'm excited, I love this car. I love how this thing feels and I'm pretty dang excited."
Lessons Learned
Heading into Atlanta, Vargas is coming off of the first DNQ of his career. The NASCAR Next alum is taking the experience in stride and is shifting his focus to the 1.54-mile superspeedway ahead.
"It's one of those things that you've got to take in stride, learn from, and move on," explained Vargas.
The 2022 season has been one of learning for Vargas. He's competed for both JD Motorsports as well as Mike Harmon Racing. The opportunities that both teams have presented the 21-year-old driver are ones that he does not take in vain. Vargas recognizes the privilege that he has to both drive and work on the cars in the NASCAR Xfinity Series.
"It's all about learning," reflected Vargas. "You have to understand how valuable having opportunities in the sport are, not just to drive cars, but to also work on them. It means a lot to be able to go out there with Harmon and with JD and be able to have opportunities to compete at the second highest echelon of stock car racing in North America. Having those opportunities come about and be able to go and do what we can, put our best foot forward."
Building Relationships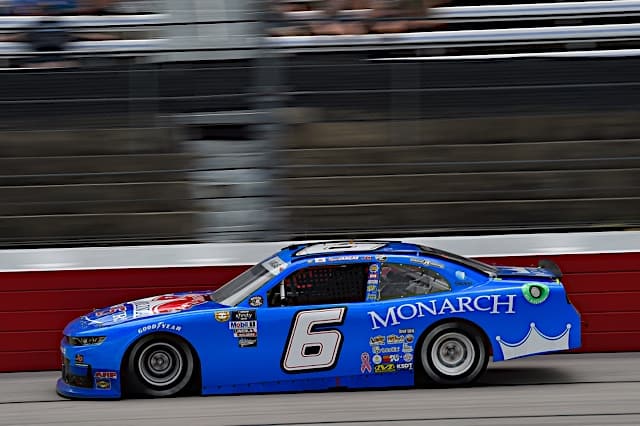 In addition to BrandsMart USA and Swann Security, both Monarch Roofing, and KSDT CPA have all partnered with Vargas over the past two seasons. Still early in his NASCAR career, the two-time Wendell Scott Trailblazer Award Winner appreciates the companies that are standing by him. As he grows as an athlete and businessperson, he intends to keep these partnerships blossoming.
"It means a lot to have these partners that want to grow with me because I'm only 21," stated Vargas. "I'm still very much in this early stage of my career and I'm trying to do as much as I can to not just grow myself as a driver, but grow as an athlete, as a businessperson, and as a person. I'm going to put all the effort I can into these partnerships with Swann Security, Monarch Roofing, all these other great partners that we've been able to welcome aboard, and there's more to come. That's a great, great feeling."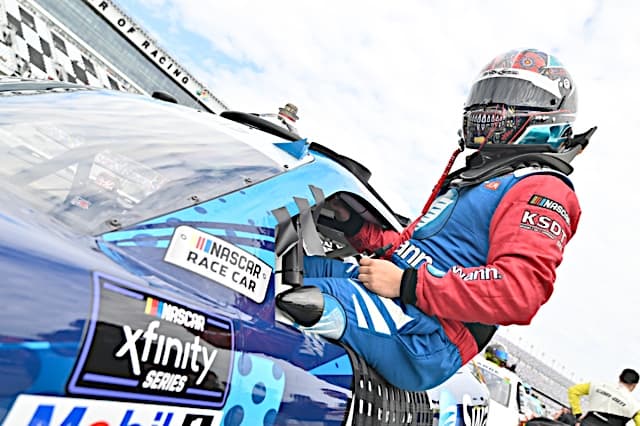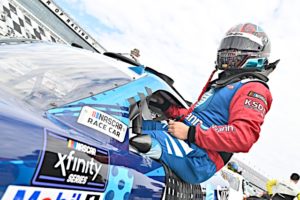 One part of how Vargas builds and maintains the partnerships is through iRacing. Using the motorsports simulation as a tool, he provides his sponsors an added bonus, running virtual replicas of the paint schemes he drives in real-life. Since iRacing added the new configuration of Atlanta Motor Speedway to its' catalog, Vargas has competed in 'B-Fixed races' (Xfinity cars), scoring a win in the Swann Security paint scheme from Daytona International Speedway. He is working to add this weekend's paint scheme to Trading Paints as a custom paint scheme option to run on iRacing.
Weekend Outlook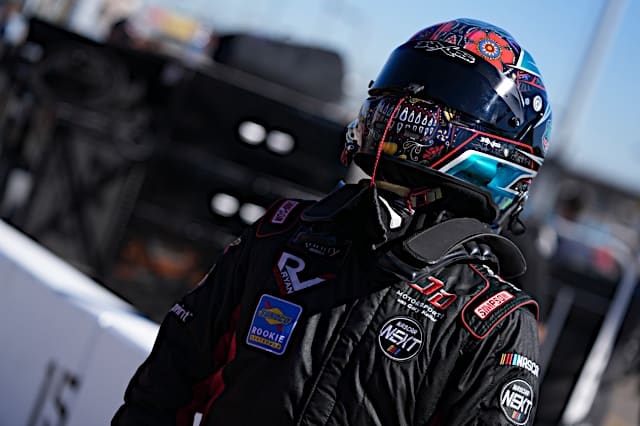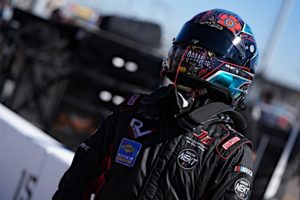 Though the results over the past 18 months don't show it, JD Motorsports has run well, especially at superspeedways. Of the six top-five and 45 top-10 finishes that the organization has earned, two top-fives came at Daytona, and 16 top-10s at both Daytona and Talladega Superspeedway. Vargas holds the team's most recent top-10 finish, an eighth-place at Texas Motor Speedway in 2020.
"I'm going to go out there and do everything I can to give our team its first top-10 of the season," predicted Vargas. "I think it's realistic. I don't want to set goals because anytime I set goals it just sets you up to either hopefully accomplish those, or you set yourself up for disappointment. But as long as you're there at the end of the race on that white flag lap there's always a chance. We've gotten a top-10 at intermediates. We've ran in the top-10 at superspeedways. With that combo together, I think we can really accomplish some great things."
Featured Photo Credit: Photo by NKP / NKP Photo.