By John Haverlin, Special to Kickin' the Tires
CHANDLER, Ariz. — Before the gates had even opened on Sunday for the final day of the Phoenix Nitro Rallycross (Nitro RX) weekend at Wild Horse Pass Motorsports Park, fun was already being had within the paddock.
Team members of the Vermont SportsCar team were shooting each other with Gel Blaster guns and sharing a few laughs as they did it. It turned into a friendly competition of Vermont driver Conner Martell against everyone else who had a blaster, including members of teammate Travis Pastrana's crew.
When fans started walking through the garage area a few minutes later, Martell decided to have a little more fun and started firing off at a few fans — most of whom were adult males with beer cans already in their hands. Each fan that got shot with a pellet couldn't help but laugh.
Headlining the Nitro RX weekend was the world-famous Pastrana, who created the series, as well as NASCAR stars Chase Elliott and Austin Cindric. One weekend removed from Championship Weekend at Phoenix Raceway, the two stock car racers decided to get a taste of rally racing in front of some of the same fans who watched them on the other side of Arizona city seven days ago.
The trio competed in the Group E class, which was the top class running at the track. Elliott and Cindric were teammates for the Swedish Olsbergs MSE team, which is a family-owned organization that fields full-time entries for brothers Oliver and Kevin Eriksson.
Pastrana's spotter was soon-to-be NASCAR Cup Series rookie Noah Gragson, who was filling in while Pastrana's regular spotter was on paternity leave. Gragson and Pastrana have been friends for several years, and both are sponsored by Black Rifle Coffee Co. in their respective racing careers.
Gragson has no experience as a spotter, which led to him feeling surprised that Pastrana asked him to do it, but he was glad to contribute during the weekend and notch a win on Saturday.
"It's tough to spot a car normally, and then you start adding lefts, rights, jumps, joker lanes — there's a lot going on," Gragson told Kickin' The Tires. "Travis asked me to come in and spot for him. I don't know why he asked me — I'm not the most qualified guy — but it's super cool to be able to see (this).
"Being able to check it out and be a fan, and spotting too, it's a really fun weekend. … Very laid-back atmosphere here. There are some differences obviously between (Nitro RX and NASCAR), but this is right up my alley. You can come up and walk up — every ticket is a pit pass. You can walk through the pits and see the drivers. I think that's the coolest thing."
Even mainstream stars like the 2020 NASCAR champion Elliott and this year's Daytona 500 winner Cindric were easily accessible. Both drivers were able to walk through the paddock, and while maybe a dozen or so fans would go hunt down an autograph or a selfie from them, they weren't the ones that captured the most attention. The person that did, though, was Pastrana.
"It's certainly a different vibe, but they've done a really good job of growing this," Elliott told Kickin' The Tires. "It seems there's a better crowd here than I remember last year. I appreciate (Nitro RX) for having me out and for Travis to invite me. I certainly had interest but he was nice enough to want to include me. I always appreciate that. I think a lot of Travis."
Typically, Elliott and Cindric are rivals throughout the nine-month NASCAR season. But they worked together during the weekend and became more familiar with each other.
"It's cool to be doing this with Chase," Cindric told Kickin' The Tires. "Obviously, we have the same job for 38 weeks out of the year. But he and I haven't really had much crossover. I don't think I know him that well and I don't think he knows me that well — definitely cool to spend more time in a more casual environment.
"Chase is a good dude and obviously a great driver. We both have each other to compare ourselves too, but also help, like, 'Hey, you're struggling with this too,' and 'I'll try this,' and working together as teammates. Something I didn't think I would experience this year, but cool to have it."
Elliott and Cindric have participated in events outside of NASCAR before. For example, both have competed in IMSA's Rolex 24 at Daytona, and Cindric has rallycross experience dating back to 2014. But this weekend was unique to the Team Penske driver because he had never piloted an electric racecar before Saturday, and wanted to learn the car while also making sure to enjoy the weekend.
"I've been to rallycross before, so it's a bit of a homecoming, "Cindric said. "To see where things have advanced — obviously the race cars — they're all electric. I've never raced an electric vehicle before. Understanding how to use the powertrain and when you're losing grip. … the racetracks are a lot different. There is not a single straightaway on the racetrack. All jumps.
"So, I've had to learn a lot about jumping and pre-planning, and the cars fly a lot different than what I've driven in the past. … I think I'm starting to understand the racetrack and track conditions."
It'll be about three months until the trio of NASCAR drivers who were at Wild Horse strap into stock cars again for The Clash at the Los Angeles Memorial Coliseum, but it's clear they want to keep doing what they love through the offseason. When the atmosphere is less intense and fans can interact with their favorite drivers, everyone is having fun in a setting that is outside of the norm of February to November.
"If I were to make a change for NASCAR, it'd be laid out just like this where everyone can talk to the drivers," Gragson said. "A lot of fun learning about it, a lot of fun spotting. I really enjoyed the spotting part of this sport because it kind of gives me a different perspective of even what we do on Saturdays and Sundays in NASCAR."
And as for the Gel Blasters? Gragson quite literally had a blast with them on Sunday morning.
"I, kind of, want to buy some of them and bring them back," Gragson said with a grin. "They're super fun."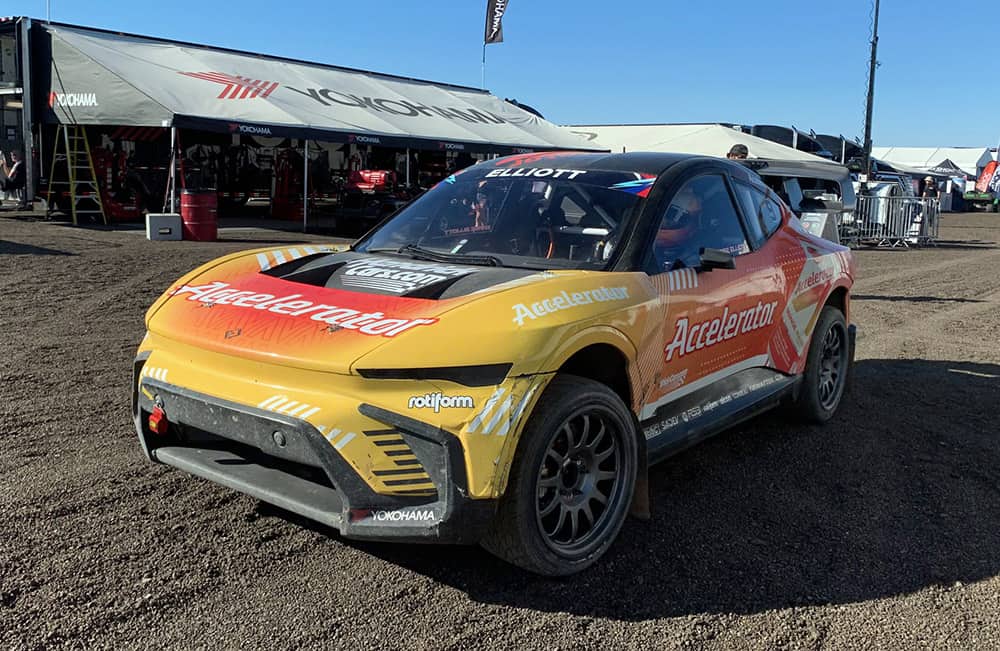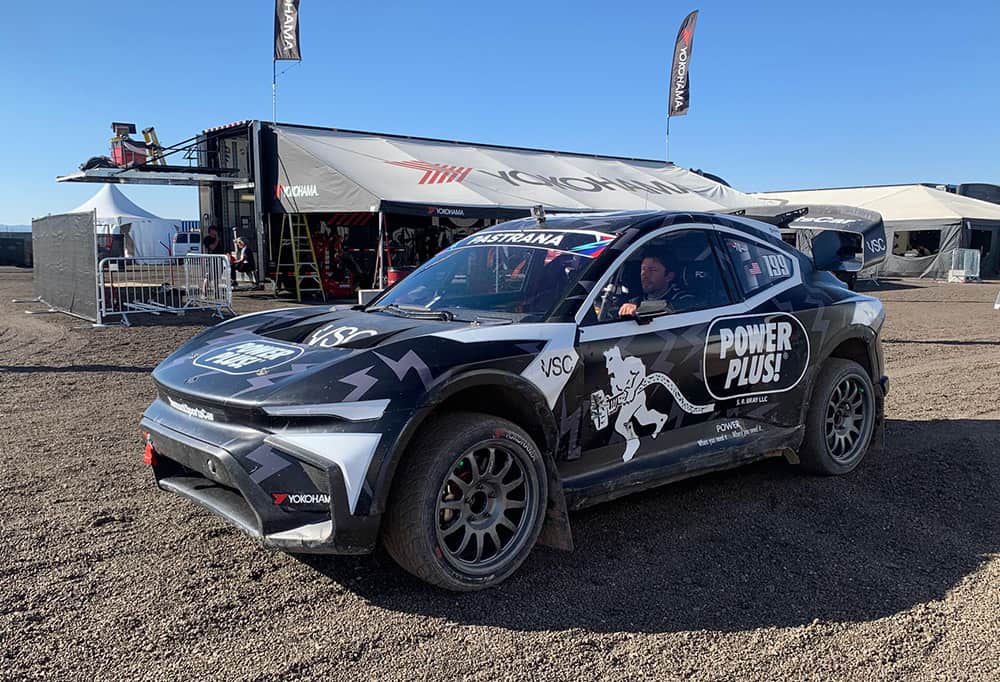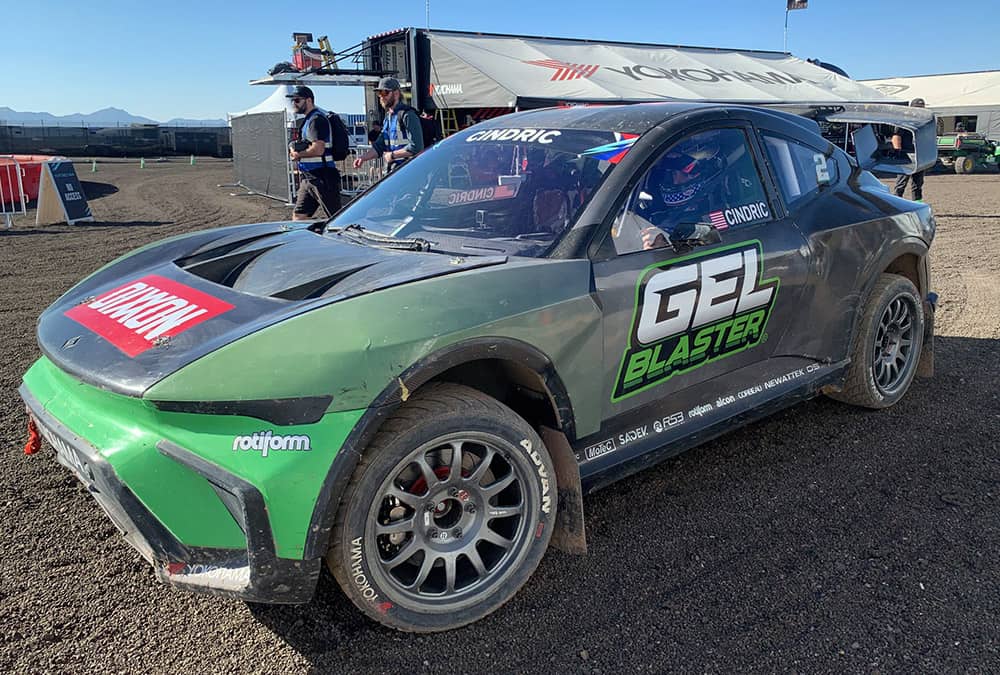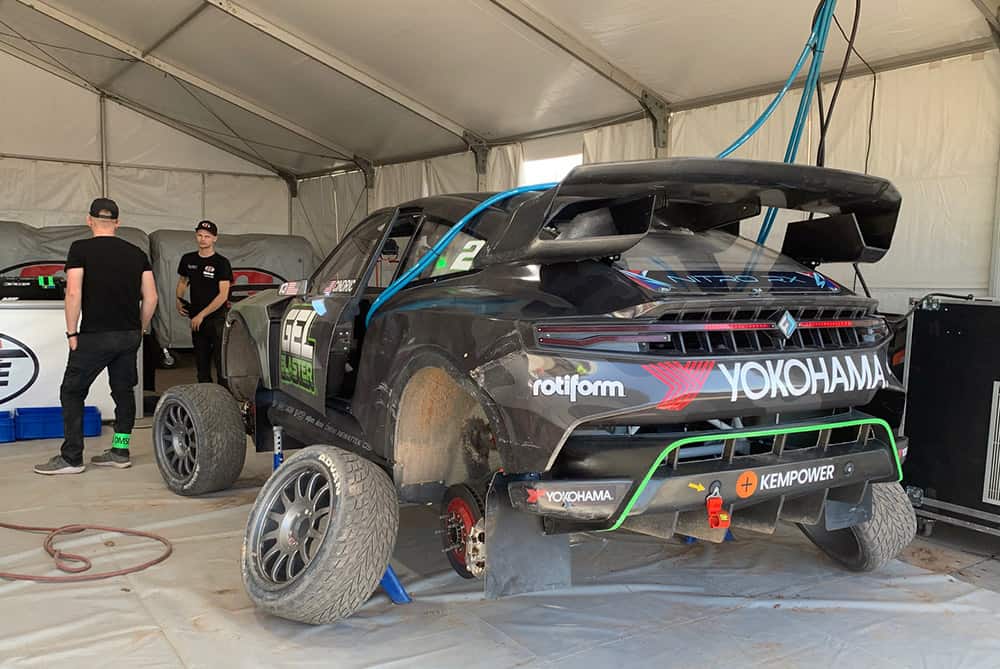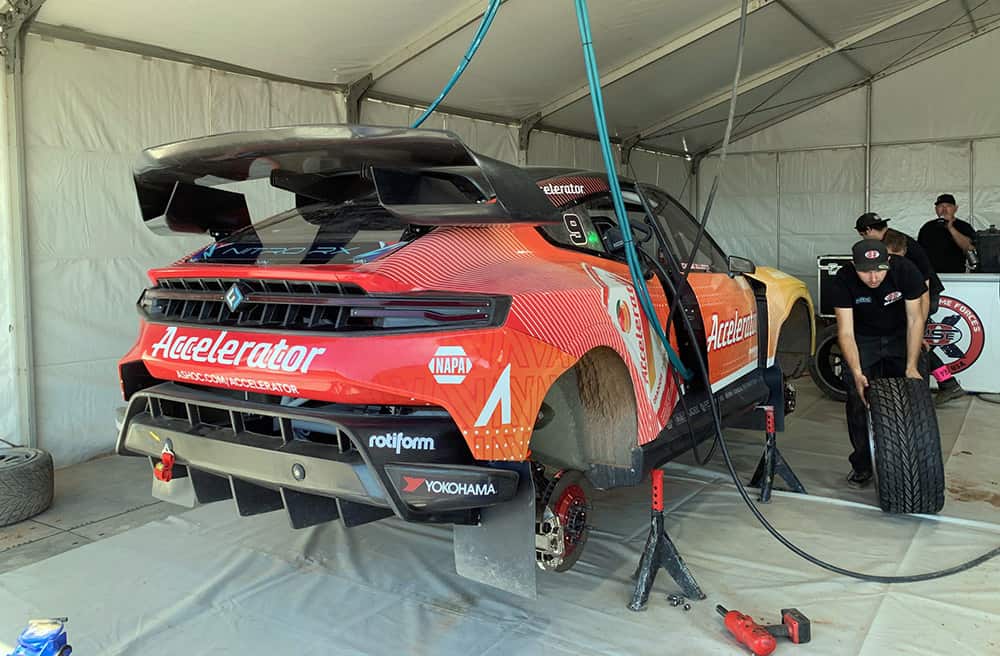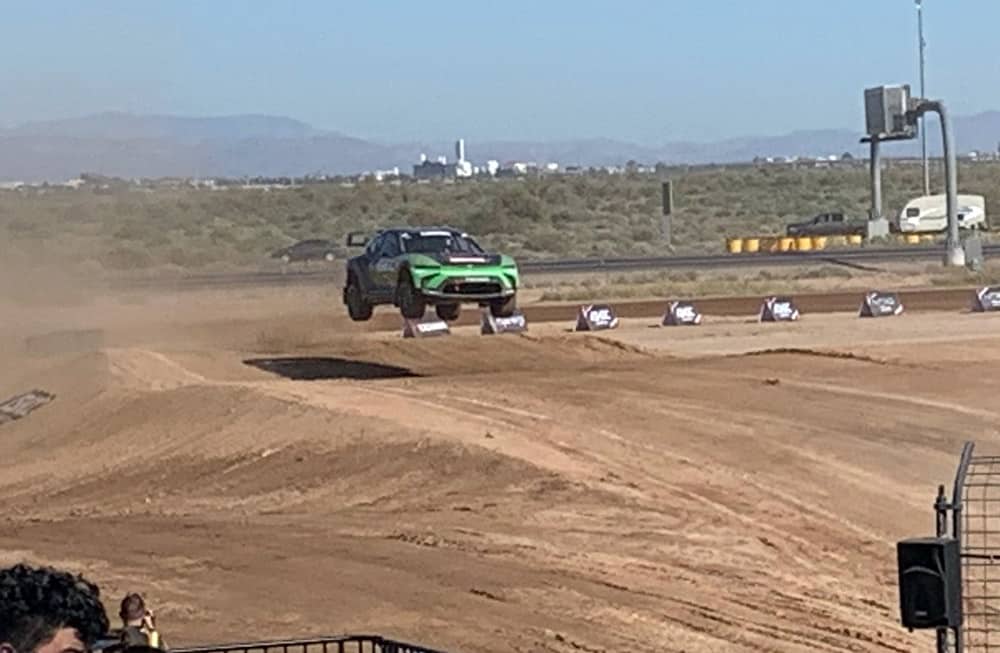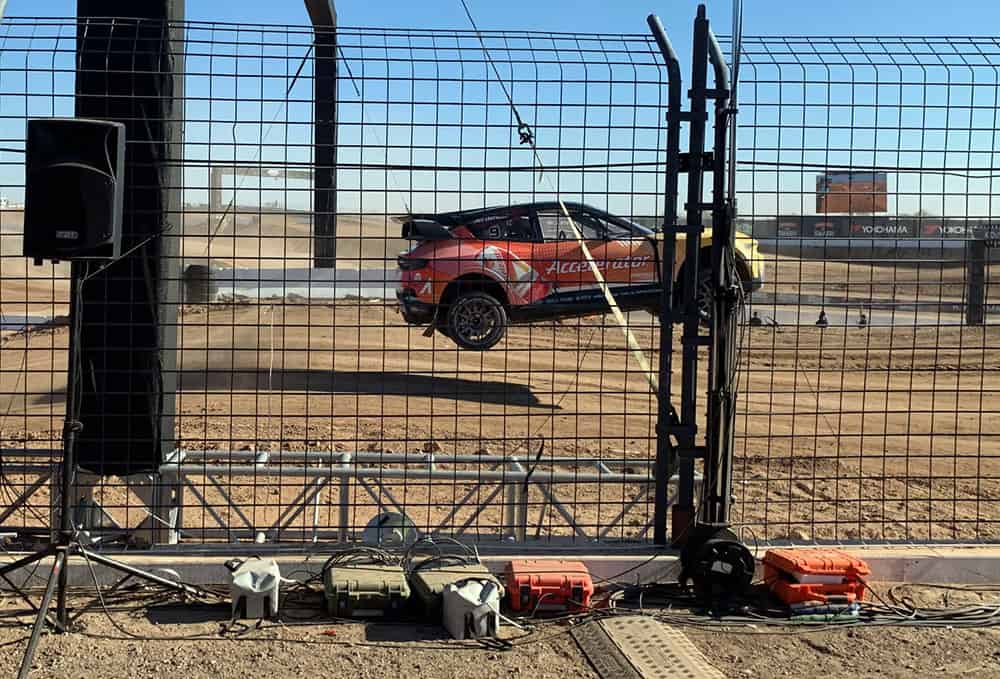 Photos by John Haverlin/Kickin' the Tires